Nothing beats being healthy and fit than spending time at the gym. After all, regular exercises train not only your body, it also instills discipline in maintaining a great lifestyle. Give your treadmill and that dumbbell a rest and try other exercises! The modern times have given us plenty of variations of workouts that people would enjoy, if you need a reason to get your body to the gym or the studio, here are 8 budget friendly exercises you might want to get into:
1. Spinning
Electric Studio offers special rooftop spin classes
Indoor cycling, or spinning, is an exercise that's more than pedaling on a stationary bike. Each session lasts for 60 to 90 minutes and involves pedaling to music with different pedaling speeds, resistance levels, and choreography based on the instructor, it would feel like riding on a real bike except without pollution. Strengthen your core, glutes, hamstrings, and endurance with this intense fitness fix!
It's good to hit the bike at least once a week. Ride Revolution, Electric Studio, and Saddle Row have studios around Makati, BGC, Edsa, and Pasig to get you that after hours destressing by exercising. You may not look as sassy and fresh as Ariana Grande on her bike but at least you're clearly on your way!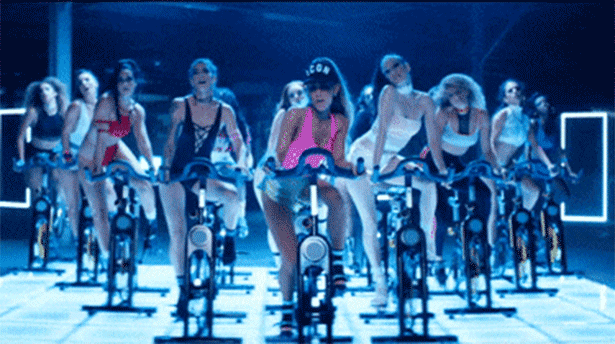 2. Kettlebell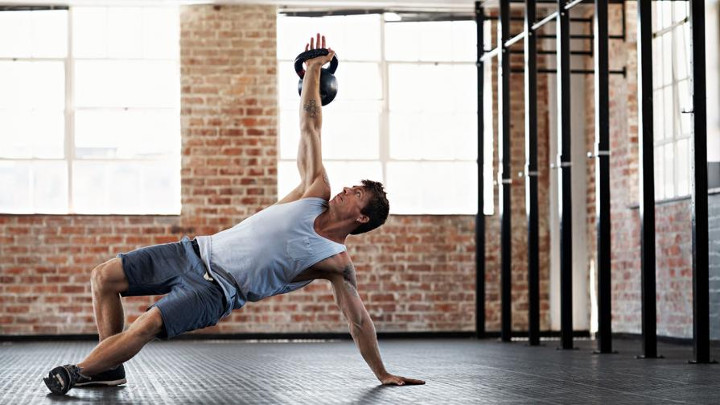 Kettlebell is increasingly becoming one of the most talked about workouts. This exercise requires lifting kettlebells (a cast iron weight that looks like a cannon ball with a handle) of different weight variants and performing workouts that engage the whole body. A single kettlebell has the power to work out your whole body if done right, that's why some people say kettlebell is the only exercise you'll ever need! Don't be afraid to try it out, you might find you'll like it. Check out Kettlebellista if you want to try it!
3. Jogging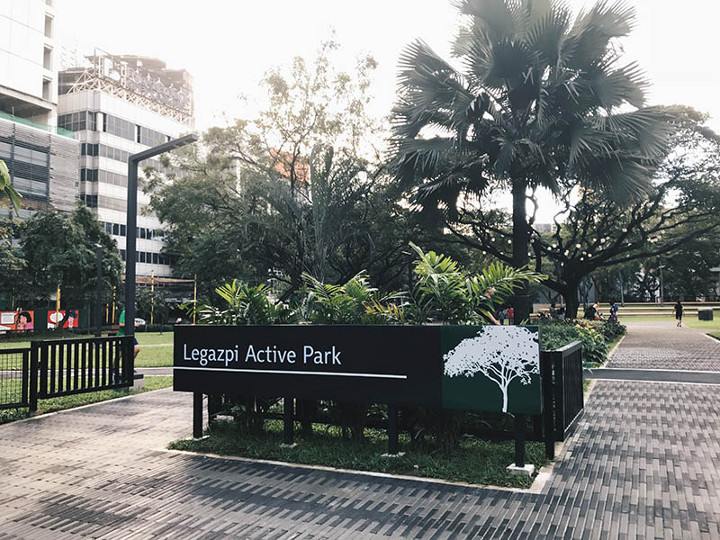 Jogging is the most budget friendly exercise you could do anywhere any time of day. It helps strengthen your muscles, good for cardio, and it helps you maintain a healthy weight. It's great that a lot of the cities in the metro acknowledge that everybody needs a good place to jog and spend time on other outdoor exercises.
Makati has Ayala Triangle Gardens and the new Legazpi Active Park where you can jog, lie on the grass, play ball sports, try the playground, or any outdoor activities you want to try. The Cultural Center of the Philippines and Luneta Park in Manila are also popular running spots. For BGC people, Track 30th and Greenway Park are great places for a jog.
4. Yoga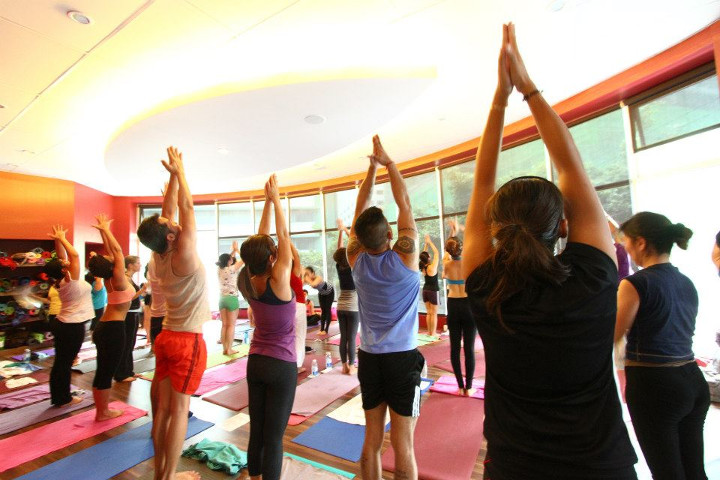 Yoga tests the mind and body and will help you improve flexibility and breathing. The different positions are also good for balance and discipline as it might be frustrating at first for beginners. On top of all the physical benefits, yoga could also reduce stress and has the ability to calm you. If you're a beginner looking to try this, take the easy classes first to test the waters because although yoga is for everybody, some people find other strenuous exercises better. Click here for a list of yoga studios in the metro.
5. Kickboxing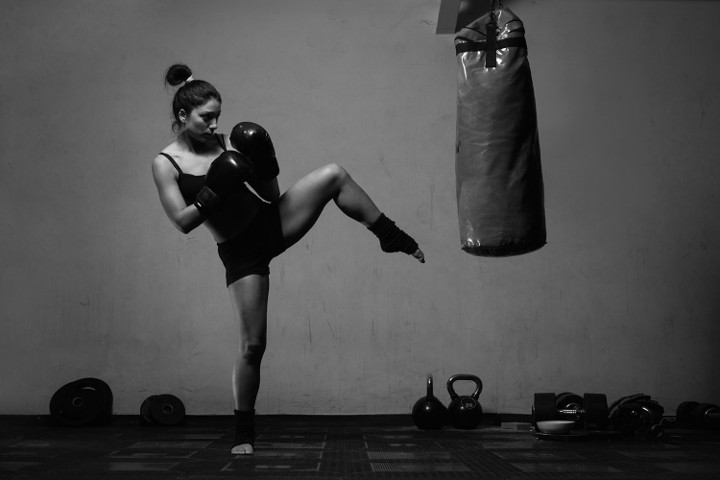 Kickboxing gives you two things: it enhances and strengthens your whole body and it gives you the awesome ability to kick ass. Kick boxing is great for releasing stress and pent-up energy without having to end up in jail for hurting someone.  It tests your strength, coordination, helps your cardio and could also serve as a form of self-defense exercise. Find a good instructor to teach you the ropes and guide you along the way and when you get the hang of it, the muggers better beware.
6. Swimming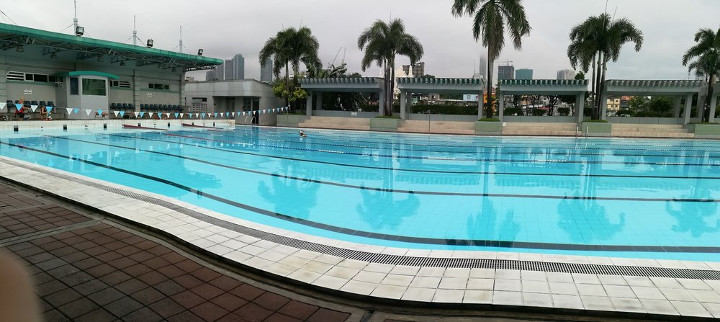 Swimming doesn't require much only a great swimsuit, goggles, and of course knowing how to swim. But even that last one can be worked out with a proper instructor. Swimming laps with a mix of workouts can do wonders to your body. Don't believe us? Just check out Michael Phelps' shape! If you start swimming, always remember that there's room for improvement, you could still go faster or throw in different workouts in the mix.
Hit the pool this summer and launch that swimming career! There are public pools you can pay for a minimal price like the Amoranto Sports Complex in Quezon City, Makati Aqua Sports Arena, and Pasay Sports Complex to name a few.
7. CrossFit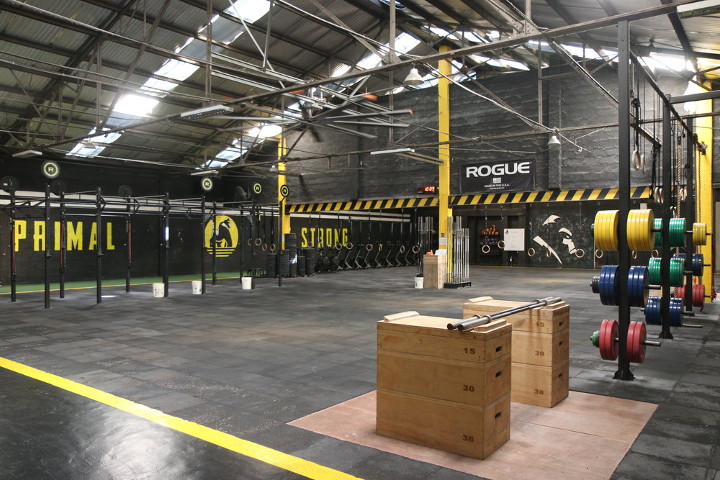 CrossFit is gaining popularity for its effective way of getting anybody fit. The fitness program includes multiple workouts that range from the simple ones like push-ups, squats, pull-ups, to extreme levels like weightlifting and a lot of other exercises. A CrossFit life is hitting multiple birds in one stone, no wonder a lot of people are getting converted addicted. CrossFit Manila and Primal Ape CrossFit are just some of the CrossFit studios in the metro.
8. Zumba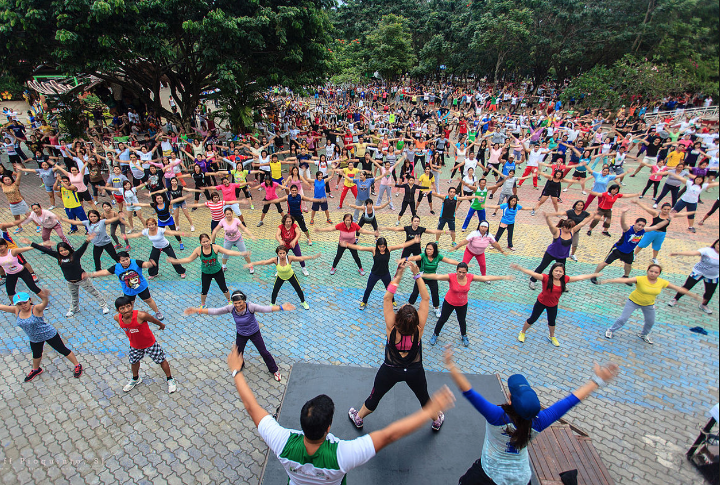 You read that right. Gone are the days when Zumba was considered a Saturday morning exercise for titas in Luneta. Zumba is an aerobic exercise where you dance to the beat of music, it's more partying than exercising which is beneficial because you enjoy what you're doing. It isn't strenuous exercise but it strengthens the muscles and the core, it also teaches you coordination. If you're too shy to stuff your strut with a group, you can always do Zumba at home guided by YouTube videos.
Which of these have you tried? Share your experience with us!