8 of the Realest and Most Hugot Tweets from THAT viral commercial
By 8List

When we were growing up, we saw our moms as our heroes who are always there to pick us up and teach us valuable lessons in life. These lessons were often accompanied with good food that our moms lovingly cooked.
One of our pick-me-up dishes is the tinola; out of all the dishes that our moms would cook, tinola seems to be the only dish that's perfect for any occasion. Whether you're having a family reunion or a simple gathering, a bowl of tinola would make any situation better.
One perfect situation where tinola can lift our spirits up is when we're taking a very important step in our life: taking a bar exam. Knorr's short film, Pamahiin, shows how a mom comforts her son after failing the exams through her own loving way. The film became a viral hit, earning hundreds of positive reactions from Twitter users. Here are just some of our favorite reactions:
Sana All
"Bilib naman talaga ako sayo"

nakakatouch yung bagong ad ng knorr, na pag nagfail yung anak andun pa din ang full support ng parents.. hindi yung i down pa lalo yung person concerned.
sana lahat. sana all.

— ✘yz (@hazziiff) June 4, 2018
When we fail, our parents should be the first ones to encourage and motivate us to do good next time. Sometimes with words, most of the time with tinola.
PSA To all the Parents Out There
All parents need to watch @Knorr Pamahiin commercial

— Carpéjem (@mimaylucas) June 4, 2018
One of the highlights of the film is the relationship of the mom with her aspiring lawyer son. She's been with him from the very beginning and even after his failure. #dakilanginaaward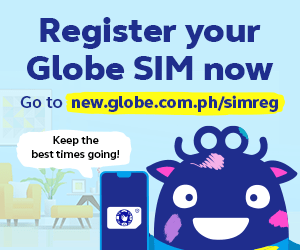 When You're Fragile AF
the knorr commercial hits close to home that when i first heard it on tv i deadass teared up

— (@eeveera) June 5, 2018
Who didn't cry when the sabaw of the tinola looked so good and appetizing? And also when her son failed?
Me on the Outside: I Don't Feel Any Pressure Right Now!
DEAR KNORR,

NAKAKADAGDAG PO SA PRESSURE NAMING MGA NAGREREVIEW FOR BOARD EXAM YUNG NEW TV COMMERCIAL NYO. HAHAHA.

MY MOM SAID, "GRABE, PARANG ANG BIGAT NAMAN NYAN SA PAKIRAMDAM."

I'LL DO MY BEST MA!

— Malts (@iamEmjayMalto) June 5, 2018
For future bar takers: all you need is a good sabaw of tinola and we're a hundred percent sure that you'll pass!