Teenage life ain't complete without the angst, the immaturity, the soirees, the school fairs (a chance to look cool or cute without our uniforms!), the late night phone conversations, the good morning texts, the first crushes, the embarrassing first dates—and all with our favorite bands' then-current hits playing in the background.
Here's to the bands behind the soundtrack of our high school lives.
Chicosci
Aside from going crazy over Miggy Chavez, their songs A Promise, Chicosci Vampire Social Club, Seven Black Roses, and Sweet Maria also made us go wild and release the inner rocker we didn't knew we had in us.
We followed them through album tours, mall gigs, and yes, even at other high school fairs we weren't invited to, and proudly sported black eyeliner while at it!
Hilera
They got our attention with Define, and eventually with Pilit, the song meant for our immature high school loves. We loved them for their youth, and the passionate way they play. Hilera is a band with a lot of ~feels~ to give, whether they're hardcore rocking the stage or singing about a heartbreak.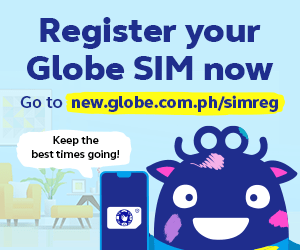 Sugarfree
If there's a band that knows our hearts best, it's probably Sugarfree.
If Sugarfree were a person, he'd most likely be our trusted confidant. From majestically failing at life to unapologetically admitting to a failed relationship, Sugarfree knows exactly what to say (or sing) at our worst days, and even taught us to laugh at our misfortunes, too.
Sandwich
You can only expect high energy music from a band like Sandwich, fronted by the busiest man in the local music scene, Raimund Marasigan. With members coming together from different, well-establish bands, Sandwich has managed to offer to the table an entirely new, very addictive sound, with their popular hits debuting with just-as-vivid, high octane MVs, such as in 2 Trick Pony, Sunburn, and Sugod.
Orange n Lemons
When the local scene was then full of teenage angst, along came the welcome, mellow music of Orange 'N Lemons. Their songs were our shoulder to cry on, and felt like having a kuya who would protect and reassure us that everything will turn out fine.
Silent Sanctuary
Silent Sanctuary were a breath of fresh air, a group that seemed so tender, pure, innocent, and full of love and charm, like the adolescent guys we'd see from neighboring boys' schools. It was easy to fall in love with their easy, lighthearted tunes and straightforward lyrics that boldly expressed what was in their hearts.
Hale
Hail to the chinito frontman Champ Lui Pio who had every high school girl giddy every time Hale's MVs would play on MYX. Their songs were the syrupy sweet types, Broken Sonnet, Blue Skies, The Day You Said Goodnight, and Kahit Pa, which earned them plenty female fans, include those weren't initially even into alternative rock music.
Spongecola
There wasn't a school fair we attended where they didn't play! And it was only natural for a band like Spongecola, who gained recognition from winning one high school competition after another.
They made it impossible for us to imagine high school life without Jeepney or Gemini playing in our heads.
What bands are on your list? Share them with us below!