It's already 2018 and for some reason, people can't seem to stop being racists. Retail Company H&M is making headlines after releasing a very offensive ad of a black boy wearing a hoodie that says "coolest monkey in the jungle".
H&M has since apologized, stating "This image has now been removed from all H&M channels and we apologise to anyone this may have offended." Singer The Weeknd, who has worked with the brand before, announced on Twitter that he's ending his relationship with the retail company, saying that he's "deeply offended". The retail company's mishap adds to the growing list of racism in the fashion industry, as can be seen from these 8 instances.
Bayo's 'What's Your Mix?' Ad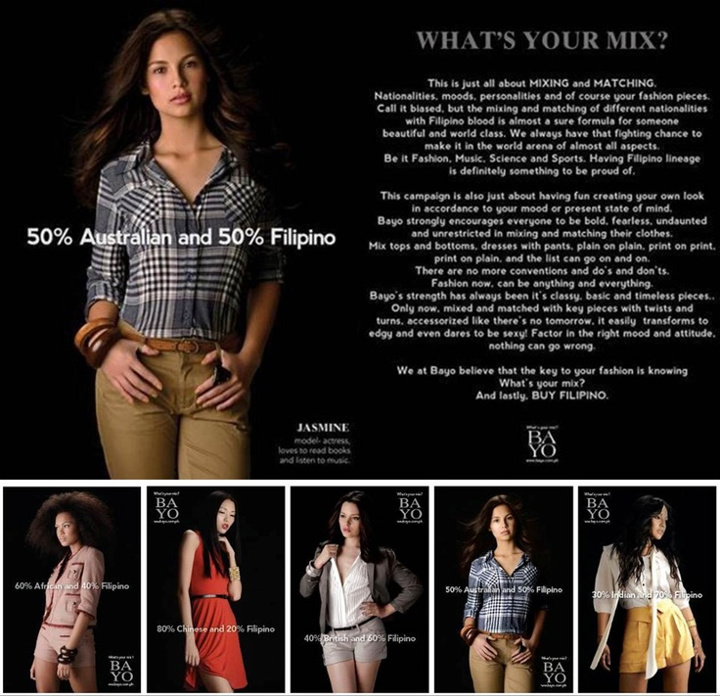 It's no surprise that the Philippines is obsessed with all things Caucasian (thanks to the Westerners that made us their slaves), so the Bayo campaign that made headlines years ago didn't come as a shock. The ad would've turn out to be okay without the presence of their "manifesto", but for some reason they wanted to rub into our faces that being a halfie is a much better, more beautiful kind of "Pinay".
"I Love Hitler", Said Galliano
Couture designer John Galliano is the kind of drunk person who says the dumbest stuff when alcohol enters their system. When we're drunk, it's normal to say things such as "I still love my douche of a boyfriend", or "I wanna get back with my cheating partner". THAT'S NORMAL. What's not normal? When you profess your love for the German dictator who killed thousands of people.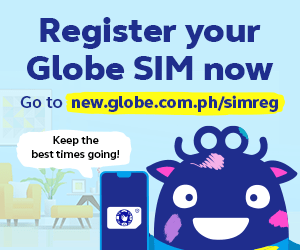 Victoria's Secret "Tribe Costume"
Two words: cultural appropriation.
British Vogue Cover
When you want to talk about race and diversity, you better make sure to put your money where your mouth is. British Vogue, one of the whitest magazines out there, appointed a black editor-in-chief last year. Edward Enninful was doing well as the EIC; people thought Enninful would "diversify" the magazine as opposed to his predecessor, that's until Taylor Swift was chosen for the January issue. What's worse? The magazine put Nicole Kidman and Margot Robbie on the cover of the February issue, with the tag line "Why we need to talk about race." Smart.
Kim Kardashian and Her "Blackface" Ad
PSA: Kim Kardashian is not black!!! She's married to one, but she's not one. Also, don't exploit one's race just so you can sell your products.
LeBron James Vogue Cover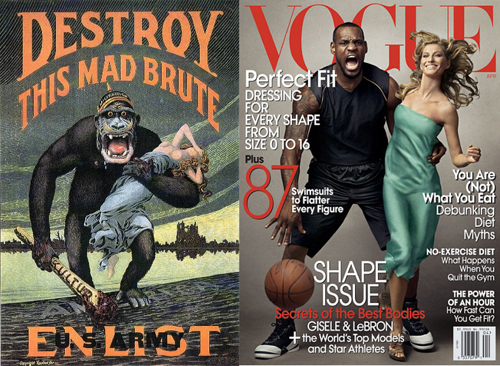 Can't see the problem with the Vogue cover of LeBron James? Tell us that the cover didn't remind you of King Kong. Oh, it did? Then that's the problem.
Jeffree Star
The makeup maven, known for his outspoken personality, released an apology video last year after issues about his racist comments that he's made more than a decade ago came up. #theinternetneverforgets
Giuliana Rancic vs. Zendaya's Locks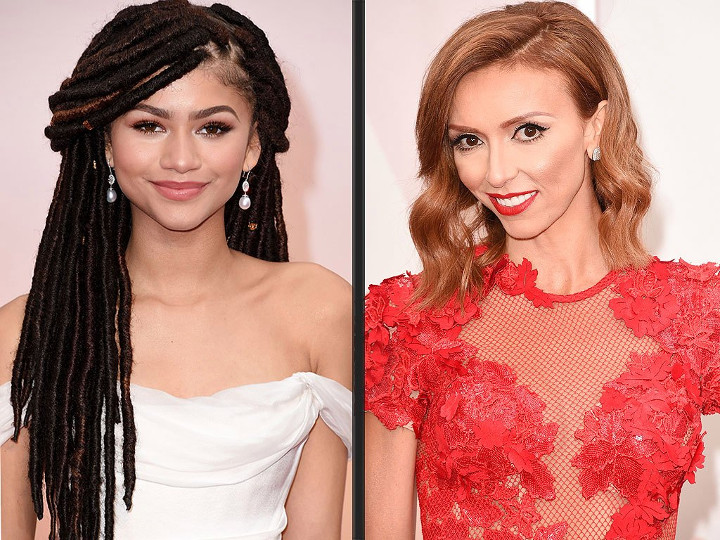 Never make insults about a girl's hair; that's the lesson TV host Giuliana Rancic learned the hard way. In an episode of Fashion Police, Rancic described the actress's hair smelling like "patchouli oil" or "weed" after the actress donned dreadlocks at the Oscars' red carpet. Rancic tweeted an apology, saying that the "joke" had nothing to do with race.
Can you recall other instances? Share them with us below!