There's something wonderful about scenarios in thriller books, albeit scary. You know you're perfectly safe, cocooned in your blanket on your bed or leaving all the horrors trapped in that PDF file. Great thriller books that will send chills down your spine (we recommend Stephen King novels or his son Joe Hill's novels) are not for everyone but if you feel like delving into a little suspense, being kept at your toes, or you just really want to do something to while away the traffic hours, grab these books and give them a read!
The 7 ½ Deaths of Evelyn Hardcastle by Stuart Turton
Evelyn Hardcastle will have to die every night by a fateful pistol shot until Aiden Bishop could solve who her murderer is. But there's a catch: Aiden wakes up to a different body each day and if the murder remains unsolved after 8 days, his memory will be completely wiped off leaving him back to where he started. As if things can't get any worse, there is also a knife-wielding footman out to kill him. Complex, full of twists and turns, and reminiscent to Groundhog Day and Agatha Christie, buckle up for this one, it's one heck of an inventive ride.
This novel won Stuart Turton a Best Novel Prize in the 2018 Costa Book Awards, a number one spot on The Sunday Times Bestseller list, and a whopping review from The Guardian.
The Woman in the Window by AJ Finn
This psychological suspense thriller tells the story of Anna Fox, a recluse who lives alone in her New York City home spending most of her time watching movies and drinking wine. A perfect little family of three moves into the house next door and Anna gazes out her window one night only to witnesses something horrible, something she isn't sure she should tell anyone and something she isn't sure herself happened.
Force of Nature by Jane Harper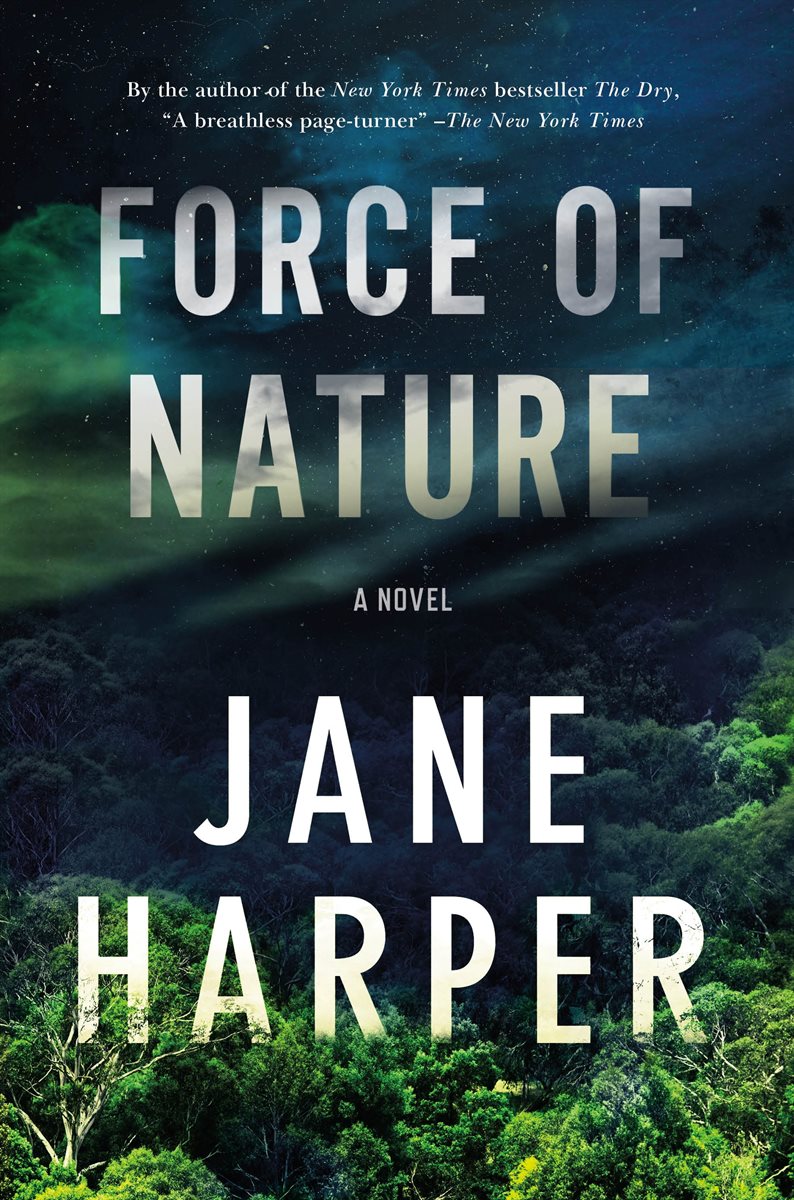 When five women decided to backpack through the rugged Giralang Ranges they never thought that only four of them would come out alive. The hike was meant to be a moment for five office colleagues to bond and get to know each other outside the confines of an air-conditioned office, at least that's what the corporate retreat website advertises. As Federal Police Investigator Aaron Falk, the officer-in-charge of the case unravels the scenarios, secrets, jealousy, grudges and more are unearthed and nothing is as it seems.
If We Were Villains by M.L. Rio
After serving ten years in jail for a murder he may or may not have committed, Oliver Marks is finally released. He is greeted by Detective Colborne, the man who locked him away all those years ago, who asks him what really happened.
A decade ago, Oliver and his 6 friends are all theater actors playing the same role on stage and off: hero, villain, tyrant, temptress, ingenue, extra. When the casting changes, relationships grow tense and one of them is found dead. Now they must use their acting skills to convince the police they weren't killers. But how exactly did Oliver end in jail?
Six Stories by Matt Wesolowski
Six Stories follows the work of investigative journalist Scott King who runs his own Serial podcast. He decides to focus on the 1997 mysterious disappearance of Tom Jeffries during a trip with his friends to Scarclaw Fell Woodlands Center. None of his friends knew where he went to one day and a year after, his body was discovered. It was ruled as a "misadventure" but King's investigation sheds new light on what really happened the night Jeffries went missing and why his body took too long to find.
The Last Time I Lied by Riley Sager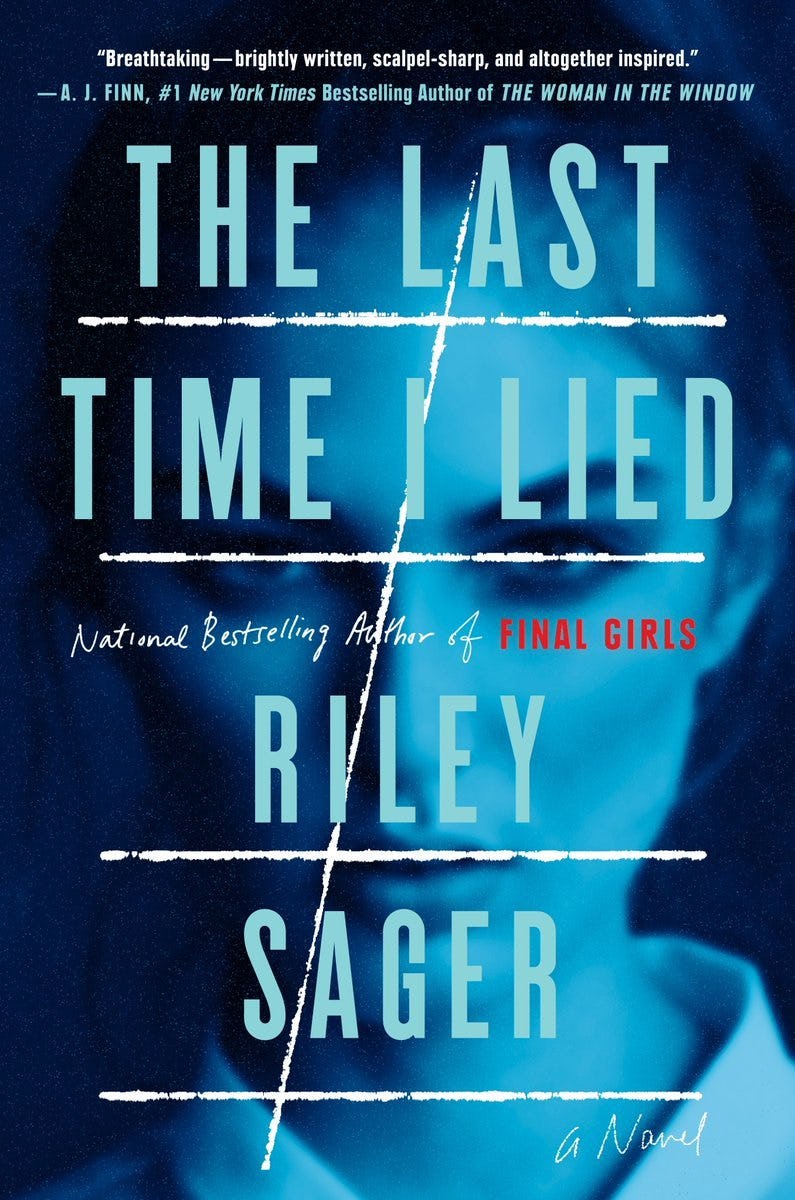 Fifteen years ago at Camp Nightingale three out of four girls disappeared from the Dogwood cabin. The fourth girl, Emma, became the sole survivor. She becomes an accomplished painter in New York, turning her past into dark paintings with ghostly figures. When the wealthy owner of Camp Nightingale invites her to come back to the camp as a painting instructor, she agrees, seeing it as an opportunity to found out what really happened. Over the course of her stay, she discovers dark secrets about what happened to the girls and the closer she gets to the truth, the more she realizes it may come at a deadly price.
Middlegame by Seanan McGuire
Middlegame is a complex and intellectual read following the extraordinary lives of the equally extraordinary twins Roger and Dodger. Both are especially skilled in different things and this is because they aren't exactly human. The twins were created by James Reed, a man skilled in alchemical arts whose plan is to raise the twins to the highest power, to ascend with them and claim their authority as his own. But will he succeed amidst all the dark and terrifying things that are about to happen?
The Disappearance of Sloane Sullivan by Gia Cribbs
For the past 6 years, Sloane Sullivan has been in the witness protection program for witnessing a crime. She is forced to take on 19 different identities changing every time someone gets close to who she really is. But all that will be put to an end in 6 weeks' time where she will turn 18 and claim her permanent identity. In her senior year at school, she bumps into an old friend from her original life and she needs to make a decision that will change her life forever. In between her life of hiding, the author gives us thrilling bits and pieces of what Sloane witnessed all those years ago.
What other thriller books would you recommend? Share them with us below!