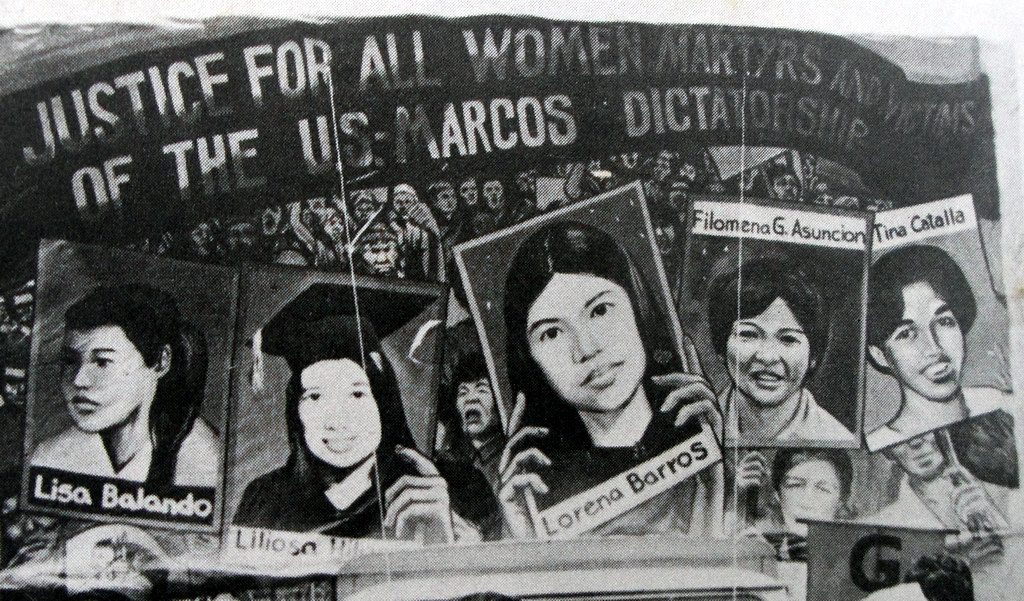 8 People Who Would Probably Want You to Remember the Horrors of Martial Law

By Tim Henares

#NeverAgain
Historical revisionism is at an all-time high lately, with people saying that "everyone killed during Martial Law were merely insurgents," as if a person having issues against a totalitarian, abusive, plundering, and crony-loving government is a crime worthy of death in the first place.
History has shown us that, like the Makapili of yore, there will always be Filipinos who will only look out for themselves, and so long as they are not the ones who are tortured and "salvaged," then whatever the government is doing to make you feel "safer" is all good.
Except there are no guarantees that you would never be the next target, back then. We just got lucky, and some of us already believed that because it personally didn't happen to us, then it didn't actually happen.
Some of us roll our eyes at activists, not realizing that these activists do the stuff that we roll our eyes at so we don't have to do it ourselves. Because, trust me: we would have to, if they weren't there. Nobody else would be fighting for the rights we now take for granted because we think these horrors can't happen to us.
For a country claiming to pride itself on its bayanihan spirit, we seem to like looking out only for ourselves when it's convenient.
Another tactic against people who have issues with Martial Law is to ask if the president personally did any of these human rights abuses, which is absurd when you realize these were the same people who wanted PNoy's head on a platter over the SAF 44 massacre. Sometimes, when more than enough bad stuff happens under your supposed watch, and under your chain of command, it comes to a point where people can no longer ignore your complicity with the blood running in the streets.
We were right to not let Noynoy off easy over his failings during Mamasapano. Why should Marcos get a pass?
Besides, neither did Marcos build the San Juanico bridge by his own hands; or the CCP, or the Film Center, or any of those other "achievements" apologists like touting about.
Ultimately, to pretend Martial Law was this amazing renaissance in our history is to betray the fact that anyone doing so only cares about themselves, and not their fellow person. That's an interesting food for thought the next time you hold someone else's hand while singing "Ama Namin" in church.
Here are 8 people who really hope that I am wrong about everything I just said about the Filipino's apparent selfishness.
*Special thanks to historian Xiao Chua's "Torytur" for the unfortunately graphic yet matter-of-fact recollection of these atrocities. If you think he made all of these up, then you go tell him, because we're willing to take his years upon years of research and expertise on the matter over shoddy memes produced by nobody the hell knows.
8. Liliosa Hilao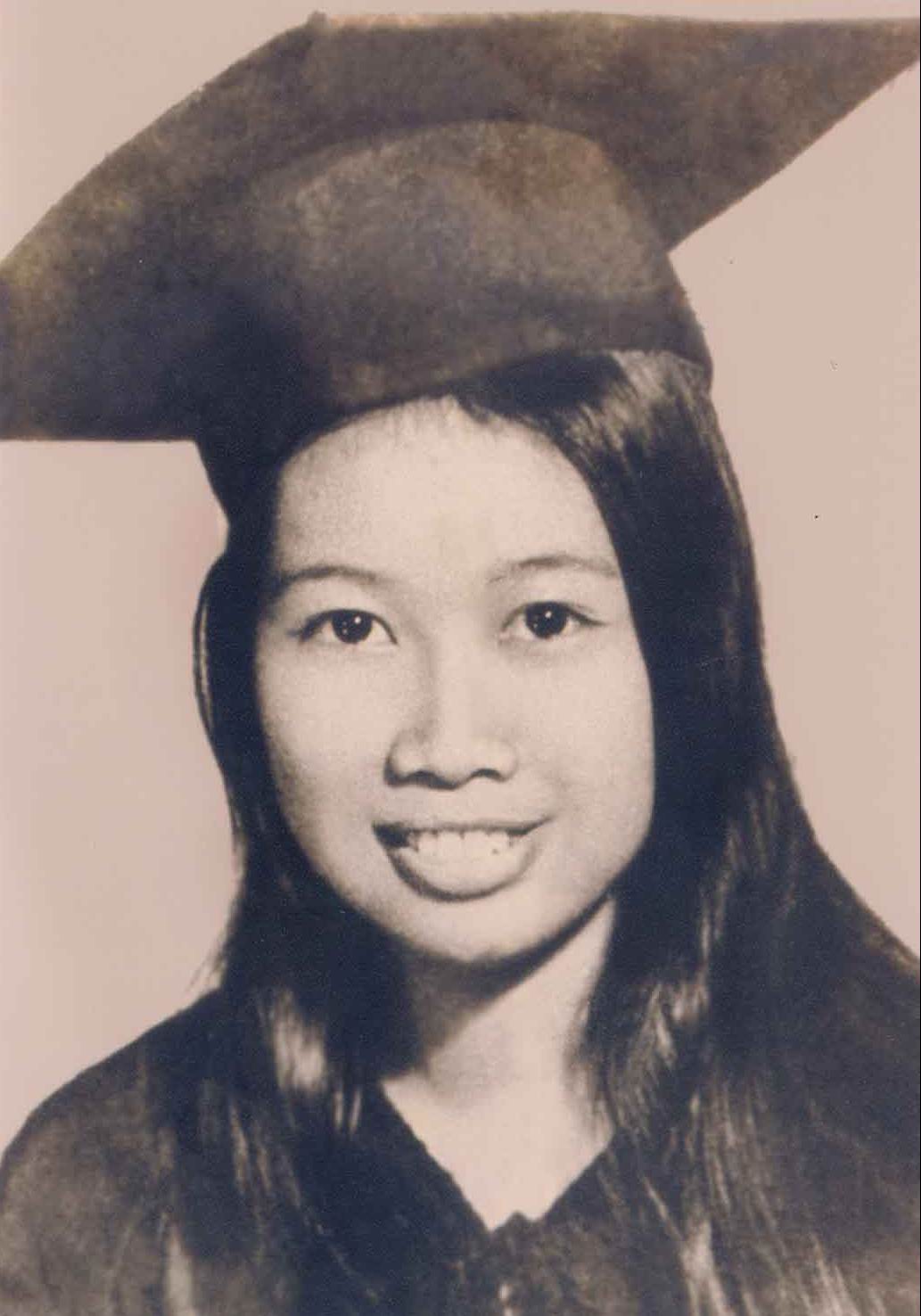 Who She Was: Liliosa Hilao was 23 years old when she was killed. She was an editor of the Pamantasan ng Lungsod ng Maynila's "Hasik." She is considered the first detainee killed during Martial Law. She was a scholar, a consistent honor student, but none of those things protected her from death.
What She Did Wrong: She was a student leader who didn't like what the government was doing. She was too sickly to even attend rallies, so she wasn't even that high profile. But technically, she didn't do anything wrong, really.
Who Else Does This Now: Nearly every single student leader from U.P. at present. You mean to tell me we're supposed to kill them all, too?
The Implication: Writing about the government in anything but a favorable light despite lacking any criminal action or intent behind it is punishable by death.  Failing that, being there to stand as substitute when your activist brother isn't around to be arrested is also punishable by death.
7. Jun Quimpo
Who He Was: An activist student. His brother, Jan, disappeared despite not being an activist himself, because as #8 indicated, anyone's blood is good enough for the blood god, even those who are literally bystanders. Jun was eventually shot in the back multiple times, a few years later.
What He Did Wrong: He sang songs and changed around the lyrics. Maybe the FILSCAP would have a problem with that nowadays, but Dolphy did it all the time, too. It just so happened that his songs were critical of the government. But technically, he did nothing wrong, really. His brother, on the other hand, officially did nothing wrong, but that didn't stop Jan from disappearing after a warrantless arrest. Forever.
Who Else Does This Now: Michael V. Oh, no!
The Implication: The government is so fragile, you can destabilize it with music, so anyone doing that has to be killed. And their families too, for good measure.
6. Hilda Narciso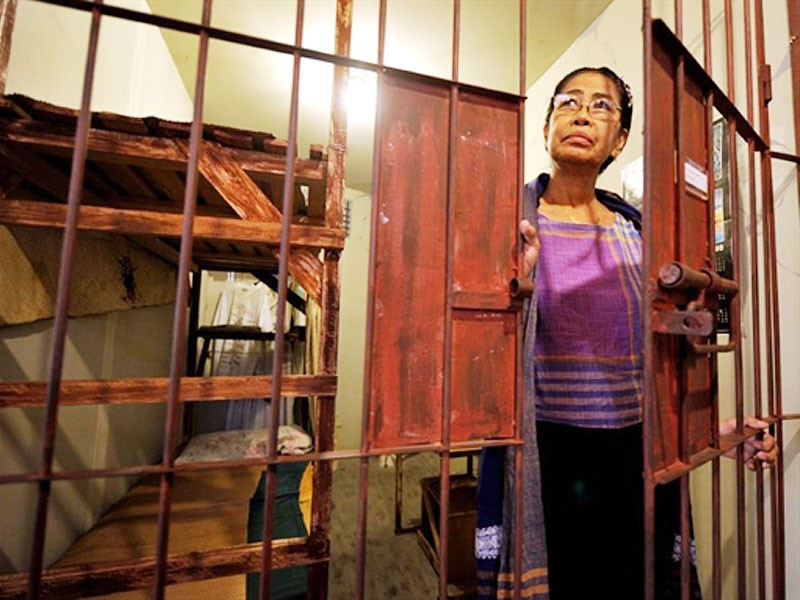 Who She Was: A church worker, mainly. She was fed rat soup and repeatedly gang-raped during her time of detention during Martial Law.

What She Did Wrong: You would think we would know, but we don't, No charges, no accusations, no nothing. So technically, she did nothing wrong, really.

Who Else Does This Now: Every single unemployed person is technically doing nothing right now. This is apparently a crime now punishable by gang rape.

The Implication: Crimes can be heinous enough that they need to be punished by gang rape.
5. Fr. Zacarias Agatep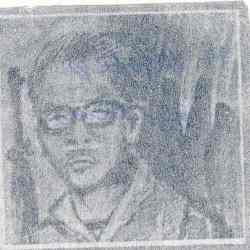 Who He Was: A priest who was an organizer of a farmer's cooperative. He was shot dead while defending the land of his parishioners.
What He Did Wrong: He defended the land of his parishioners. So, technically, nothing wrong.
Who Else Does This Now: Anyone who stands with the Lumads or against mining.
The Implication: Fighting for what's right is a crime punishable by death.