McDonald's just came out with the all new Spicy Buffalo-Style Chicken McDo: a hot, delicious twist to its best-tasting Chicken McDo! It's the Chicken McDo kicked up a notch, dipped in a spicy, buttery, and zesty buffalo sauce. The perfect balance of heat from the buffalo-style glaze and juicy chicken meat will leave you wanting more after the first bite.  It's unbelievably savory with a spicy, zesty, and buttery buffalo-style sauce that packs a surprising punch of heat—true to the classic buffalo-style chicken recipe! The glaze perfectly coats every juicy bite, elevating your fried chicken experience to a whole new level. It's hot, delicious, and seriously crave-worthy menu item that's bound to heat things up this summer! Sounds delicious? Wait 'til you taste it!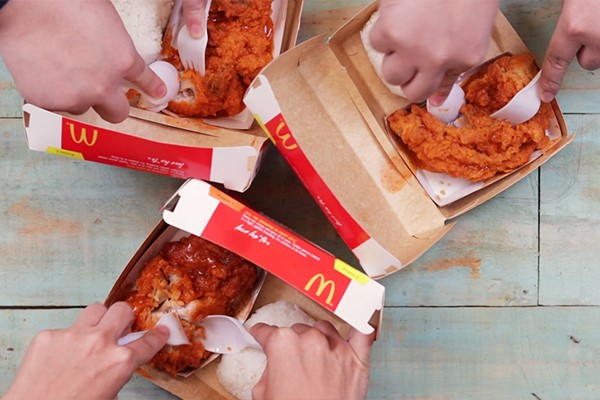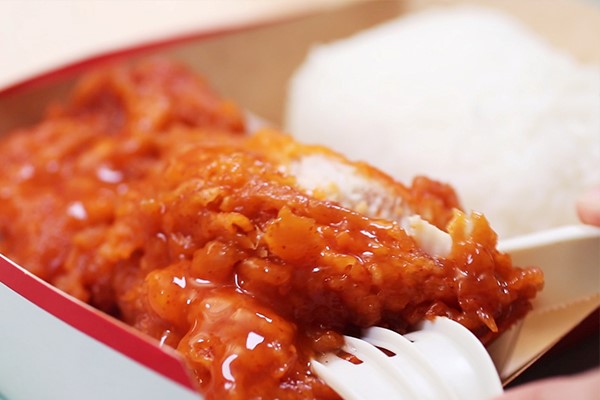 Having said that, you know you'd need something to help put that fire out! What better way to do that than with McDonald's' very own refreshing beverages and soothing desserts? Read on and find out which goes well with your level of heat tolerance:
8. Level of Tolerance: No sweat!
McDo McFreeze
Your favorite soda in frozen form will serve as the perfect complement to that delicious buffalo-style flavor! Choose between Frozen Coke, Frozen Royal, or Frozen Royal Berry Delight.
7. Level of Tolerance: Ooh, that's spicy!
McDo Creamy McFreeze
Order this one when you find your tongue on fire as you bite on that buffalo-style glaze. It's the same flavors as above, this time served with delicious layer of soft-serve ice cream on top.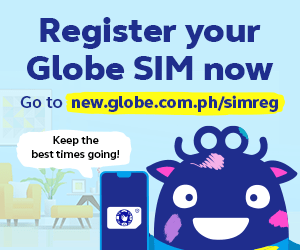 6. Level of Tolerance: Oh my goodness, that's hot!
Coke McFloat
This float is for those who start breaking a bit of sweat from the heat of the Spicy Buffalo-Style Chicken McDo. The refreshing fizz of Coca-Cola enhanced by a swirl of soft-serve with layers of hot fudge—what a way to push that Spicy Buffalo-Style Chicken McDo down the hatch!
5. Level of Tolerance: Whew, lordy!
Green Apple Sprite McFloat
Now we're in business! Your face is starting to catch fire and your head starts to sweat! But you just cannot resist the delicious taste of Spicy Buffalo-Style Chicken McDo! Green-apple flavored Sprite with a swirl of soft-serve: If you want a bit of tang to go with your Spicy Buffalo-Style Chicken McDo, then this is your drink of choice!
4. Level of Tolerance: I'm on fire!
McFlurry
If you feel like you're tongue is on hot coals, you can cool yourself down with this creamy soft serve with those chunks of Oreo!
3. Level of Tolerance: I can't feel my tongue!
Hot Fudge Sundae
If you have reached the point of doubting whether you still have a mouth, take a spoonful of this classic McDo dessert to regain sensation in your mouth!
2. Level of Tolerance: Where am I? Who am I?!
McCafe Coffee Float
If the heat from the Spicy Buffalo-Style Chicken McDo is enough to make you dizzy, get a kick from the caffeine of McCafe Coffee Float real quick!
1. Level of Tolerance: Everything is burning but I SURVIVED!
Caramel Sundae
The best way to reward yourself after a delicious yet burning, hot meal is McDo's caramel sundae. Delicious vanilla soft-serve with a generous drizzle of thick caramel sauce—whatever heat this Spicy Buffalo-Style Chicken McDo can give us, we'll take it—as long as we have this at the end of our meal!
Grab McDonald's NEW Spicy Buffalo-Style Chicken McDo for only P95 with drink! This new chicken favorite is also available in 1-pc. meal with Fries and 2-pc. meal.
Foodies and diehard fried chicken lovers, take your chicken craving to the next level and grab a bite of the NEW Spicy Buffalo-Style Chicken McDo. Share your photos online at facebook.com/McDo.ph and tag @McDo_PH on Twitter or Instagram.