Their blogger girlfriends Laureen Uy, Camille Co, Lissa Kahayon, Patricia Prieto, Kryz Uy, and Nicole Andersson may be the stars, but Instagram boyfriends Miggy Cruz (@miggycruz), Joni Koro (@jommek), Santi Cua (@santicua), Kako Cojuangco (@kakoc11), Slater Young (@thatguyslater), and Marc Schulze (@misterschulze) have proven that they too deserve to be in the spotlight via their Instagram account @bloggerjowas. With their witty captions and hashtags, their hilarious parodies, and insider info on what happens behind the scenes, it's no wonder why – less than a month into their IG's existence – they already have a whopping 40,000 followers (and growing).
But apart from the good vibes and LOLs their posts bring, the @bloggerjowas can also teach their fellow Instagram boyfriends a thing or two. So if you're an Instagram boyfriend or a girl looking to mold her boyfriend into one, then take your cue from the @bloggerjowas.
1. Know how to capture the perfect angle.
This here's the most bae-sic skill you have to develop. You have to understand which angles work for every setting and lighting. Don't fret – this will get easier as you go along and pretty soon, you'll be making bae proud with your expert take on angles. #achievementunlocked
2. Get ready to be a stand-in during photo shoots.
One of the ways to ensure that a photo will be perfect is by taking test shots, because it allows bae  to see if the lighting, the background, and the angle are to her liking. She'd want to check it herself, so be ready to  sit in and #makeTitaTyraproud by smizing while you're at it.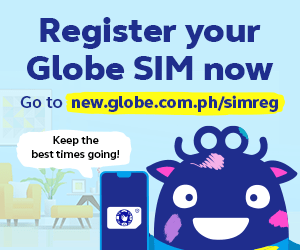 3. Understand where bae is coming from.
It might look easy but putting together the perfect outfit and making sure her make-up is on-point is no simple feat. To get a deeper understanding of what it's like for bae, try putting yourself in her shoes. Or try on her makeup, maybe?
4. Exercise and get fit.
Between literally breathing life into floaties and shoveling snow for a snowfall effect, your role as an Instagram boyfriend will involve lots of physical challenges. Make sure your stamina is up for the task. Prepare like you're about to race in a triathlon.
5. Make sure to pack light.
Traveling means lots of opportunities to capture OOTDs in an interesting location, so bae will surely bring lots of clothes along for the trip. Be a gentlemen and pack light, so you can share your baggage allowance with her.
6. Realize that sometimes, it involves a bit of sacrifice.
Bae can be very particular about how her photos will look, so you do what you gotta do to make it come to life, including #lunurinmoko. Yes, there are times when you might have to put your life on the line.
7. There is no such thing as "one last photo."
Don't breathe a sigh of relief when you hear the words "one last photo." There is no such thing. There's bound to be another one… and another… and another…
8. Be game for anything and have fun!
Yes, being an Instagram boyfriend has its challenges, but know that bae will appreciate your every effort to help her achieve the creative executions she has in mind. Consider your relationship strengthened! And when it gets a little tough, find comfort in the fact that there's a whole fellowship of Instagram boyfriends behind you who know exactly what you're going through. IG boyfriends, unite!
Got any more lessons to share? Tell us about them below!