Everybody has heard about this controversial kiss, and immediately after, the internet was buzzing with rage and wondering how the President's speakers would defend the action. And of course, defend they did, even the President himself said he only did it to illicit 'kilig' and make the crowd laugh. ASec Mocha Uson, however, justified the disgusting scenario by comparing it with past leaders who had similar situations, specifically the late Benigno Aquino Jr.
Uson was pertaining to the time when Aquino was kissed, without his consent, by an admirer on the plane shortly before he was assassinated in 1983.
#LabanKris 💛💛💛👊🏼

Posted by Kris Aquino on Tuesday, June 5, 2018
Queen of all Media Kris Aquino went live on social media to call out Uson, saying that as the daughter of Ninoy and Cory, she was hurt. She defended her parents saying they weren't there to defend themselves against the accusations. Kris then invited Mocha to a one-on-one face-to-face debate. To which she replied.
The internet took sides naturally. But what if the face-to-face were to happen? Here are 8 possible scenarios that would most likely happen.
1. THAT movie scene
Four Sisters and a Wedding is definitely enjoying a renaissance.  It tells about the life of the beautiful and handsome Salazar siblings, gives us all a great laugh, and, well, that cat fight. Definitely a possible scenario we'll see in real life.
2. They do a vlog together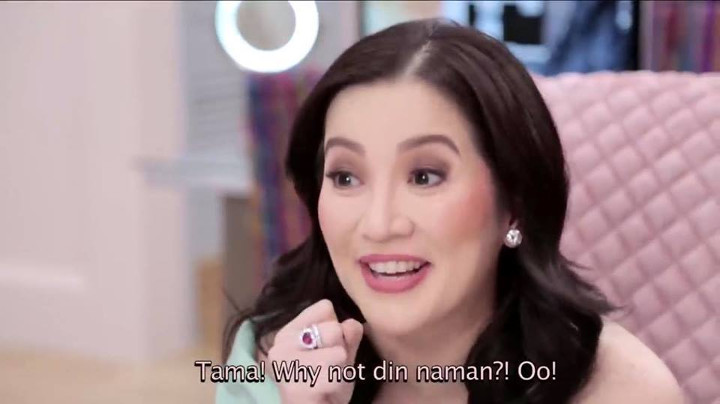 Both personalities have ventured into the vlogging world, Kris more recently. Mocha's vlogs are less than pleasing, the type where you have to gouge out your eyes and clean your ears after you watch, and if you're watching it, we're definitely judging you. Kris' on the other hand will make you laugh by the absurdity of her reactions to normal things; her videos are breeding grounds for new memes.
If they do a collab, the numbers would go through the roof! Kris would be openly shading Mocha while Mocha maybe occasionally sharing nuggets of wisdom from her vlogs. They could be successful beauty gurus together, with side topics on Philippine politics.
3. Kris might get a bit cray cray
I can't believe Kris Aquino invented warfare. #PHGreatArtists pic.twitter.com/8pjmhaPQln

— SMDC SIETE (@keiakamatsu) January 5, 2017
Never underestimate this woman! If she can casually endorse products while airing her dirty laundry on social media, she can do anything! *Casually whips out bow and arrow and gun*Watch out Mocha, you just might find yourself trapped in a scene straight from Ika-6 na Utos.
4. They suddenly become fast friends and bond over their similarities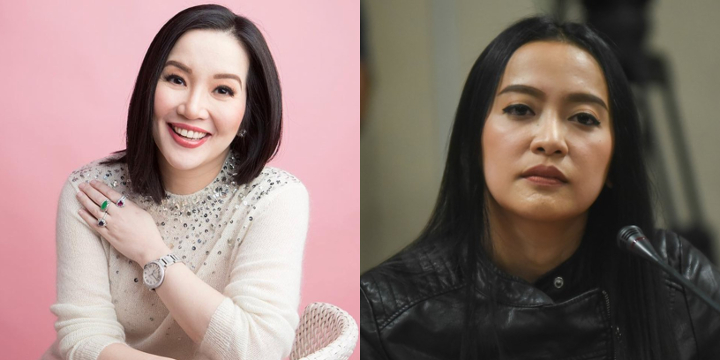 While Kris might be angry, she looks like she's the type to forgive-and-forget (bless her). Once she meets Mocha and Mocha ~humbly~ asks for forgiveness, we can totally see Kris forgiving her. And then they'll become quick beshies, bonding by talking about their experiences in vlogging, acting, being an advocate, and being an influencer. Mocha did evolve from being a performer.
5. They bring back Face-to-Face
We understand Kris might be too intimidating at times, Mocha. If you're scared to face her in private, then you might want to do it in public where everybody can have front row access from their screens? Why not bring back Face-to-Face and book a guesting? We're sure the panel of counselors will be more than happy to give you an in-depth analysis of the problem instead of counseling neighbors on why they shouldn't eat each other's food.
6. Civil War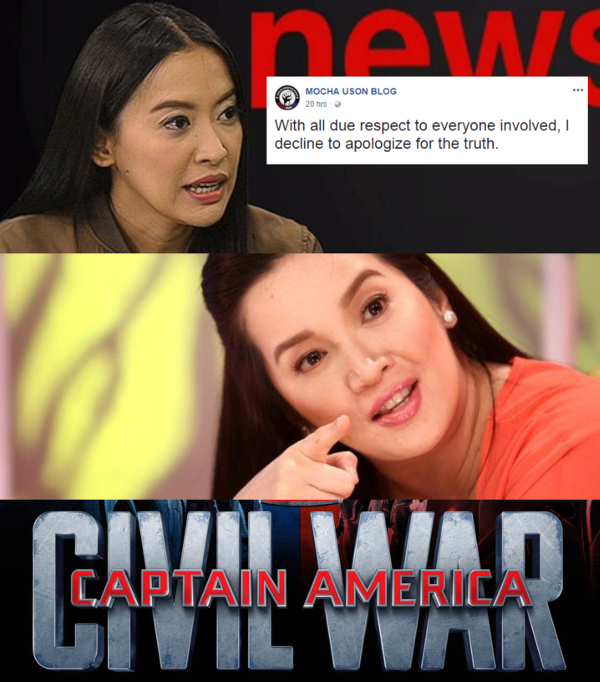 Although presidential aide Bong Go said that he and the President already apologized and that Mocha's apology is on its way, the blogger posted a status on her page shortly afterwards:

Kris has since then replied to Mocha's video. It's a good thing there are great food promos out there. Forget about the NBA Finals; this is the real spectacle!
7. Kris will teach Mocha a thing or two about being in the government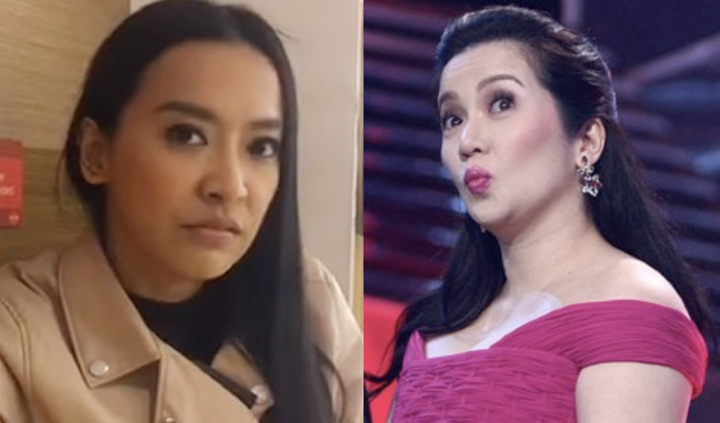 Politics in the Philippines is quite a confusing thing; everybody can apparently run for a position. It's rumored that in the next senate elections, Mocha Uson will be running for a position (PLEASE NO) while Kris Aquino also has been feeding the same rumor mill. Kris might be able to teach Mocha a thing or two on how the government works, or where Mayon Volcano is located. Maybe all this is a test on who is the better and stronger woman; after all, it's useful to know your enemy.
8. They hug it out and realize they can talk it over in person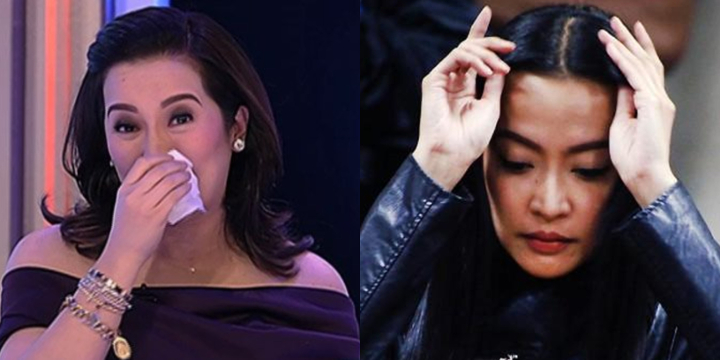 Granted that Mocha and Kris aren't exactly average citizens, still, they have the option to skip the drama and theatrics, talk in person, and then air the apology (or whatever they discussed) on social media. What they both don't understand is that simple women like Mocha get even more riled up if you butt heads with her in public and women like Kris won't back down from a fight because she knows she's right.
And unlike in space where no one can hear you scream, the shrill noise couldn't be shut out in cyberspace no matter how hard we try.
Got anything else to add? Share it with us below!