When Ferdinand Marcos declared martial law roughly 40 years ago, he effectively penned the darkest chapter in our history—and we're currently being fed wrong information from text book, high school classmate, and stubborn titos and titas alike.
What is martial law and why did it happen in the first place?
To save us all from a lot of legalese, martial law is a response to states of emergencies, allowing the government to impose direct military rule when public safety is compromised. Essentially, anyone's claims to their human rights can and will be ignored during this time, as civil law, rights, and habeas corpus are suspended. This gives the military the discretion and the power to control citizens under the president's orders, or in the event of any sort of defiance.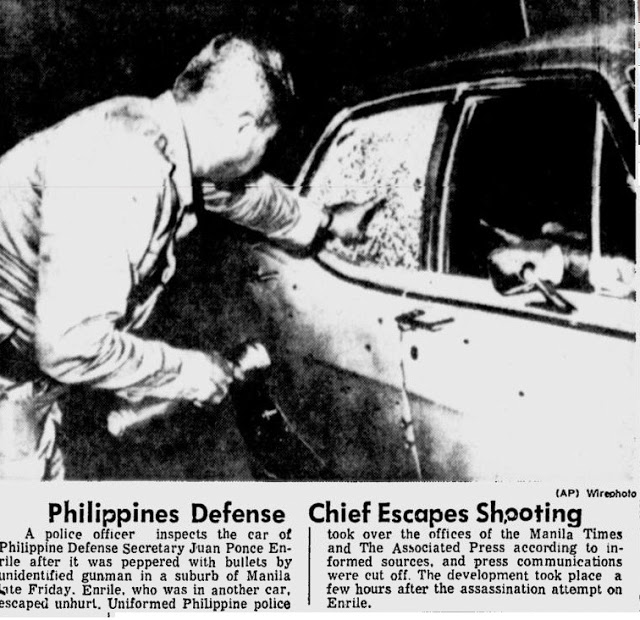 Following the alleged ambush of then-defense secretary Juan Ponce Enrile (later proved to be staged), Marcos signed Proclamation 1081 which put our entire country under martial law. On the evening of September 21, 1972, he appeared on television to tell the Filipino people this, explicitly blaming the growing communist movement as a threat to national security.
Doesn't that mean peace and order?
Filipinos are notoriously known to be resistant to rules and regulations, with the usual cases in point involving simple situations like running red lights, crossing highways when they shouldn't be, and throwing trash practically everywhere. This underscores our tendency to think that an extreme military rule will build the Filipino character, but that wasn't the case for the Marcos regime.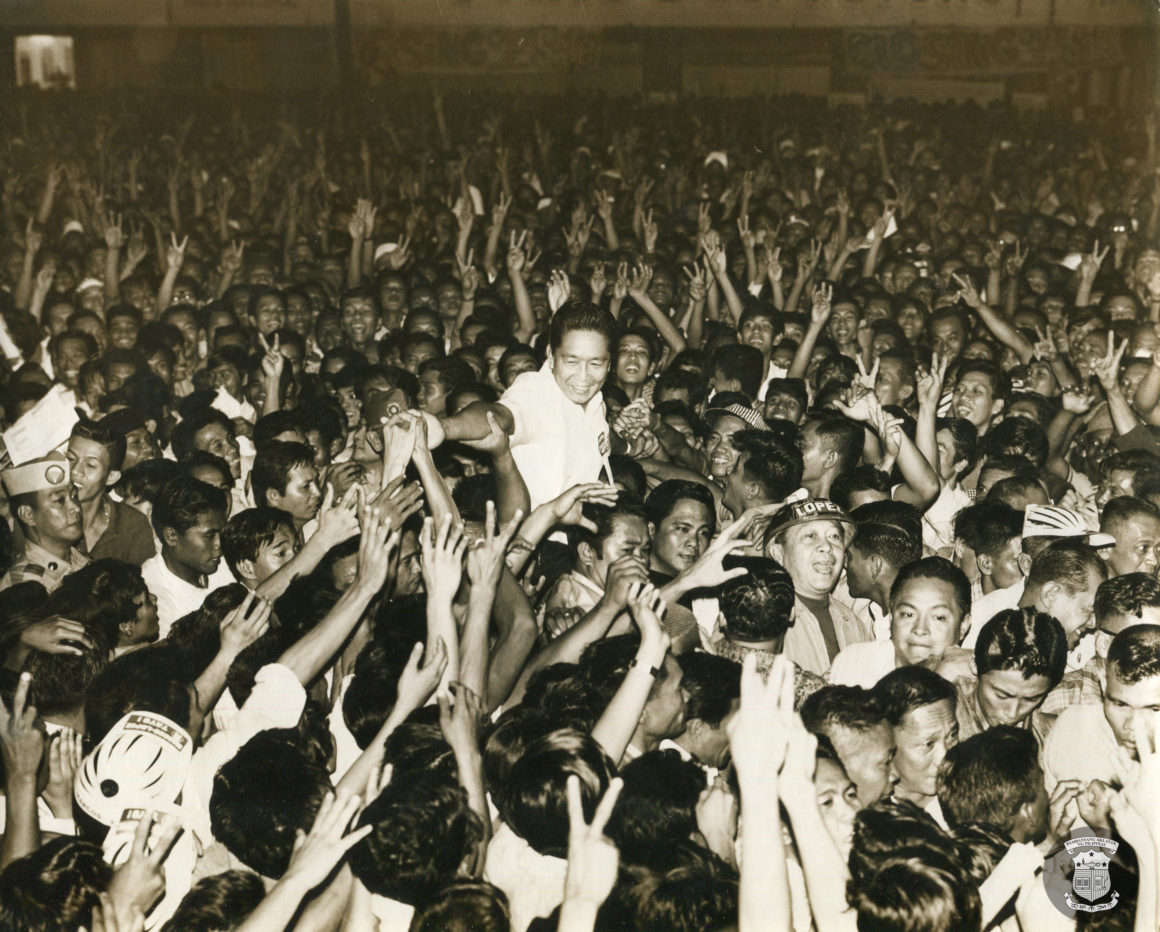 While the optics of martial law definitely made it look like the government was doing something right, there are a hundred thousand accounts of human rights violations during the Marcos regime. And if you go and tell me, "Well, wasn't it legal at the time?", then maybe you need to rethink about why you're okay with denying people their basic human rights. If this is the cost of peace, then we've created a monument cemented in blood. (Also, Imelda literally did that with the Manila Film Center.)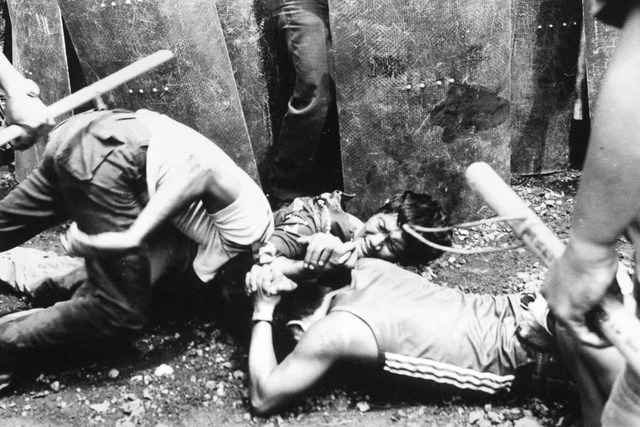 Within a couple of months after the declaration, several people were kidnapped, killed, tortured, harassed, and raped. This included leaders of the Communist Party of the Philippines, media practitioners, and even students who spoke out on collegiate newspapers. Anyone was fair game at this point.
Wasn't it considered to be a high time in our economy?
A common assertion about the Marcos regime being the golden age of our economy was the fact that the exchange rate was almost a Peso to a US Dollar. First of all, this claim is false; his term started with Php 3.70 = 1 USD, and ended it with a practically free-fall devaluation of Php 20 = 1 USD.

Another thing usually cited when discussing the economy of the martial law era was the fact that it had record-breaking GDPs (a measure of a nation's economic growth), and no other presidency has beaten it to this date. The price of general goods even plummeted because of a fixed exchange rate, making imports artificially cheap. While this was true for the first few years of the Marcos regime, it inevitably snowballed into the Philippines' highest inflation rates (with peaks ranging from 21.4% to 50.3%), underemployment and poverty reaching alarming rates, and debts that the entire Filipino people are still paying for to this day and for the next few years.
Still, didn't he create great infrastructures and cultural establishments?
Yes, he took on extensive infrastructure projects that shaped the Philippine landscape drastically. This includes the various hospitals (e.g. the Philippine Heart Center), cultural spaces (e.g. the Cultural Center of the Philippines), national roads (e.g. the precedent of the NLEX and SLEX), and several power plants (aside from the highly controversial Bataan Nuclear Power Plant).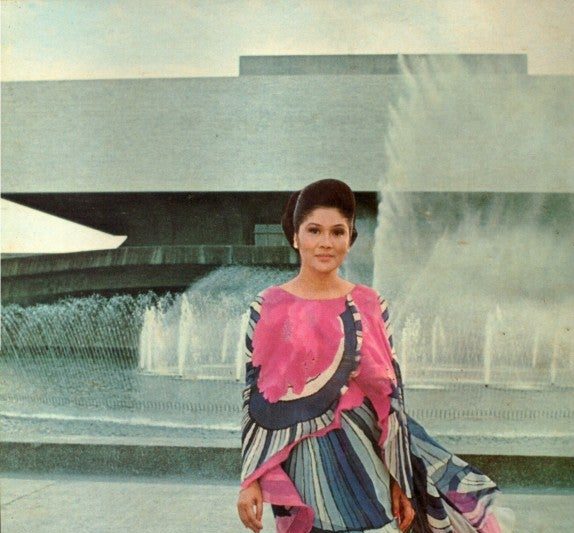 Amassing these achievements like medals proved effective to keep citizens happy, as they saw tangible proof that their taxes were being used for improvements that the people can enjoy—but this was merely a ruse. Through this strategy, they were able to mask the fact that his cronies were placed in positions that allowed them to carry out graft and corruption. Additionally, much of the national debt that the Marcos regime incurred was funneled into these infrastructure projects.
Wasn't Ferdinand Marcos a smart guy? I'm sure he knew what he was doing.
Right, cause when you're smart you automatically have good intentions. Do you remember that old story (practically urban legend) that he defended himself in court, topped the Bar Exams, and went on to have a Senate career that lobbied for economic policies so smart that it secured him the presidential seat? While definitely a stellar testament to the brains that he has, it doesn't excuse his lack of conscience.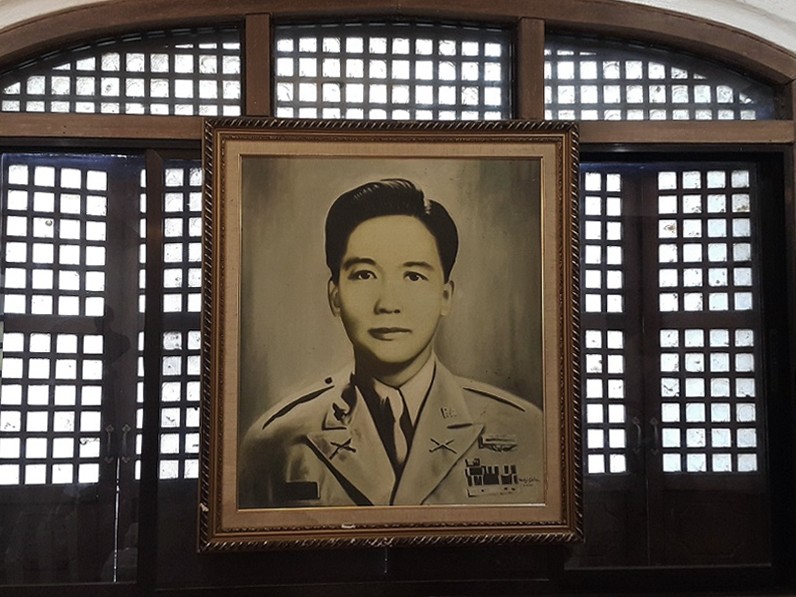 If anything, his intellect proves that he's completely capable of a grand plan to carry out and cover up all his crimes. In a way, it's become a weird Ted Bundy situation where people overlook his heinous crimes over his uhm, charm and wit.
How come I know people who lived through it and said that it was a time of peace?
Because they were probably part of the elite who benefited from the Marcos regime, or those who were blatantly apathetic that they didn't get bothered by the military. Next question.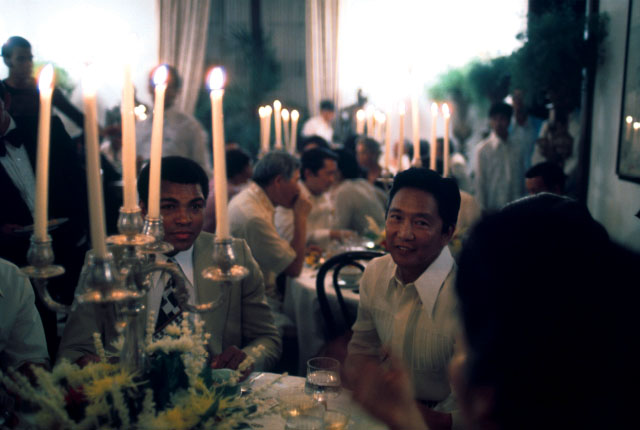 Intellectual snobbery aside, these testimonies of martial law ushering in the peak of Philippine peace and prosperity doesn't invalidate the insurmountable stories of torture, extra-judicial killings, and poverty. The people who get to say those things were probably on the comfortable side of the tracks, or just want to play devil's advocate to look cool. This is true for any event in history, by the way.
In remembering the atrocities of the Marcos regime, I don't want to plead to a lofty call for democracy or some quote by Winston Churchill about us being "doomed to repeat the past".
Why do we so easily forget?
Aside from the systematic instigations to revise history, there is more at work when it comes to forgetting, or even worse, "misremembering" the martial law era.
In remembering the atrocities of the Marcos regime, I don't want to plead to a lofty call for democracy or some quote by Winston Churchill about us being "doomed to repeat the past".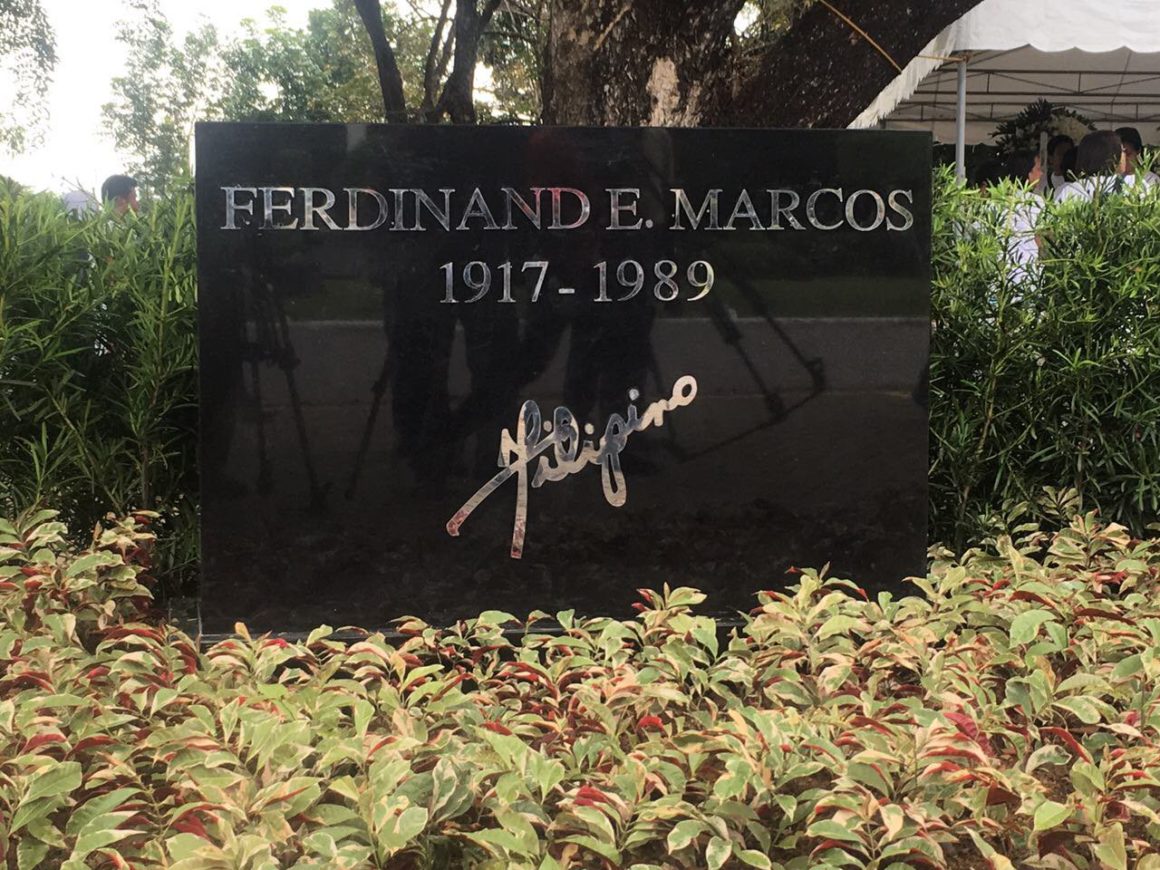 A huge part of this "forgetfulness" is an inability to accept that our kind could do those horrible things, especially to each other. This is a hard pill to swallow because it is particularly uneasy and generally unpleasant. But the fact of the matter is that the martial law era is a stomach-turning part of our country that we have to cope with.
This can also be attributed to the vilification of Ferdinand Marcos himself. We end up turning him into a caricature whose actions we debate over as being wrong or right, as if it were a movie. This aggravates his supporters, further pushing them to deify him. When it comes down to it, we'll have to come to terms with the fact that the face of evil is one that looks familiar, but evil nonetheless. Once we demystify Marcos and his image, the easier it will be to see the material effects of his reign. We will see facts and data for what they are, and we will come to the harrowing conclusion that, yes, a human did this, and that he should be held accountable for it.
What can I do then?
I can't tell you how to live your life, I'm not your therapist. But I can tell you that it's not enough to remember. There is a tendency for memorials to end up distancing the past from the present, when in fact it's only been a generation ago. It feels that because it's become part of an archive, it's something that is over and done with. In fact, echoes of these atrocities have happened and are happening today.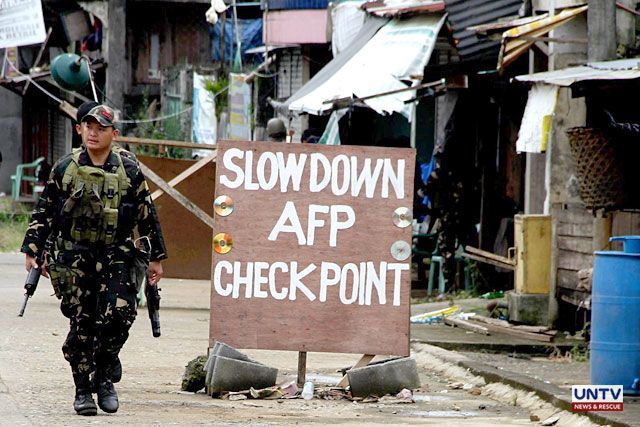 "History only exists if there is a tomorrow." – Hito Steyerl, A Tank On A Pedestal
The consequences of constantly repeating "Never Again to Martial Law" is exactly that. We remember, but what are we to do about the fact that a Marcos almost became our Vice-President, and insists on his right to the throne? Or when their matriarch has been sentenced to imprisonment under charges of graft and corruption, yet remains free? Or when the other Marcos sibling is appealing to "fairness" and "academic freedom" so she may tell their family's side of the story?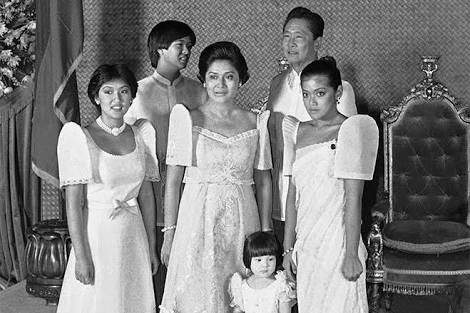 When we remember, we must always do so with the intention to prevent the past from becoming a part of our present, and effectively our futures.
#NeverAgain #NeverForget