Last night, the Pinoy online community was abuzz after someone who gave a speech during a school's commencement ceremony was alleged to have faked her credentials. This person — who we'll simply refer to as a certain Miss K — introduced herself as a Summa Cum Laude graduate of the Political Science program from the University of the Philippines Manila. According to her introduction, Miss K has also received a Juris Doctor's award and Best in Research award and was also enrolled in UP Manila's College of Law.
But the thing is, only one UP Manila Political Science graduate has ever gotten summa cum laude honors, and that was back in 2019. And as for all of her awards — those don't actually exist. UP Manila doesn't even have a College of Law — that's in Diliman. Busted.
Now, with her commencement speech going viral and other allegations coming out (including catfishing and identity theft), netizens are shookt, to say the least.
Even people who know her were surprised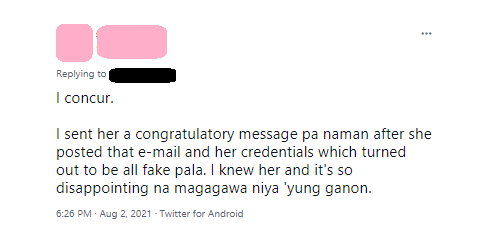 According to people who claimed they knew her in real life, Miss K posted her credentials with email proof and the like on her social media pages. She garnered a lot of attention and praise for these "achievements" that turn out to be fake.
People are disappointed and outraged
After learning about the incident, plenty of people are outraged, especially after learning that Miss K was said to be (or used to be, at least) part of a local government unit in the Sangguniang Kabataan level. If younger officials like Miss K are committing fraud, what can we expect from other people in higher positions of power?
As a result, people have been posting about this incident left and right. You've probably already seen multiple posts about her on social media already. Now, some netizens are starting to call out the mob.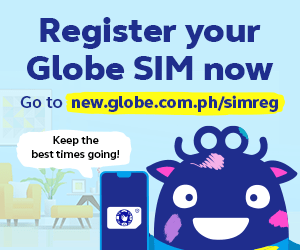 Is it gatekeeping?
Some people are claiming that the outrage over her fake credentials is a manifestation of gatekeeping and academic elitism.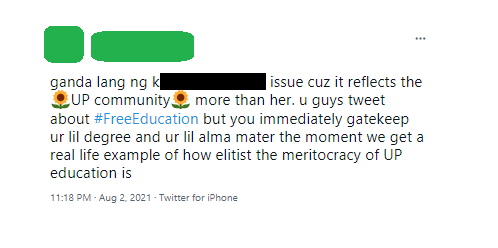 But others think otherwise. Miss K committed fraud and forgery, among a number of things. What she did was morally and ethically wrong, and this goes beyond gatekeeping your academic institutions.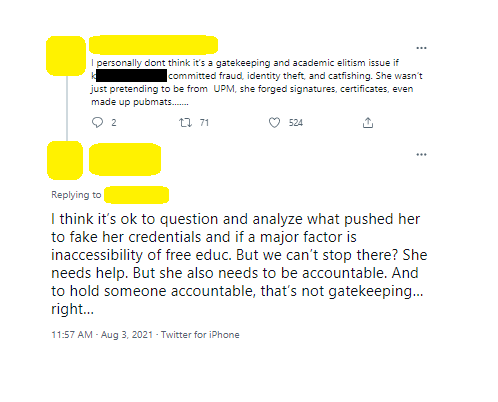 Does she need professional help?
After what seems to be a lengthy track record of fraud and other similar activities were exposed, some netizens figured that she may need actual psychiatric help.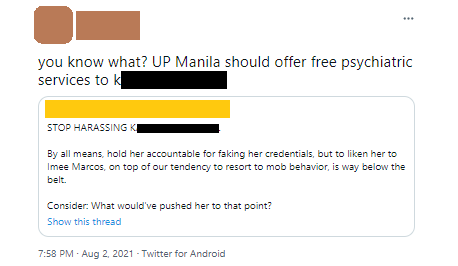 Whether or not that's true, none of us can say. We have no idea what Miss K's mental health is like, but it is important to take a step back and consider the different factors that might be coming into play here.
We can call a spade a spade…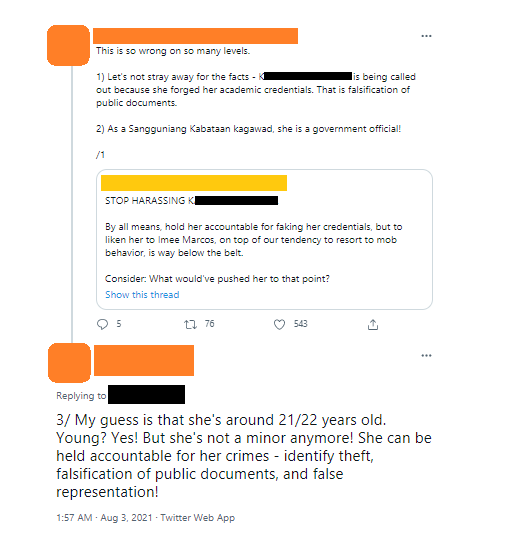 What she did was wrong. Miss K claimed to be someone she's not, with credentials that don't even match up with existing educational structures, *and* she allegedly even stole someone's identity to catfish a number of guys, with whom she shared private information like addresses and photos. There's no doubt that this is problematic behavior — that's not up for debate.
… But harassment's a different story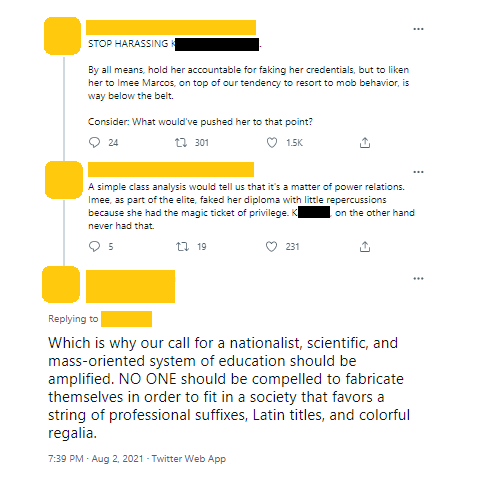 As expected, some of the outrage has gone too far. Some netizens are attacking her looks, comparing her to the likes of Imee Marcos, and have been essentially harassing her. Yes, she did something wrong, and she must be held accountable, but not by random internet strangers.
Leave it to the people in charge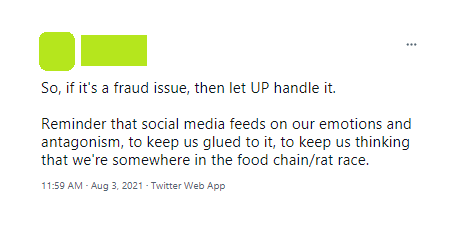 Reminder to the people online: it's 2021, enough with the witch hunts. We shouldn't be mobbing people we don't know and resorting to what essentially is cyberbullying. As this netizen said, let UP handle it.
Authorities are working on it
To its credit, internet outrage did serve its purpose in letting the authorities know about the situation. Cavite State University confirmed that Miss K did lie about her credentials — though she was a student at the university for three semesters.


Meanwhile, UP Manila has also denied any affiliations with Miss K. The university also said that it would be investigating the matter.


Now that the proper authorities know about the issue, perhaps it's time to back off. While we're waiting for the results of their investigation, instead of joining the mob, channel your energy into raising more awareness for mental health or maybe even fairer educational systems. Malay niyo, may makakarinig.
Should We Be Calling for an Academic Freeze Instead of Resuming Classes in August?
Should We Be Calling for an Academic Freeze Instead of Resuming Classes in August?
Kyzia Maramara | Jul 20, 2020
What do you think of this whole imposter issue?