8 Reasons 'Bato' the Movie is a Cinematic Masterpiece
Feb 6, 2019 &nbsp • &nbsp Kel Fabie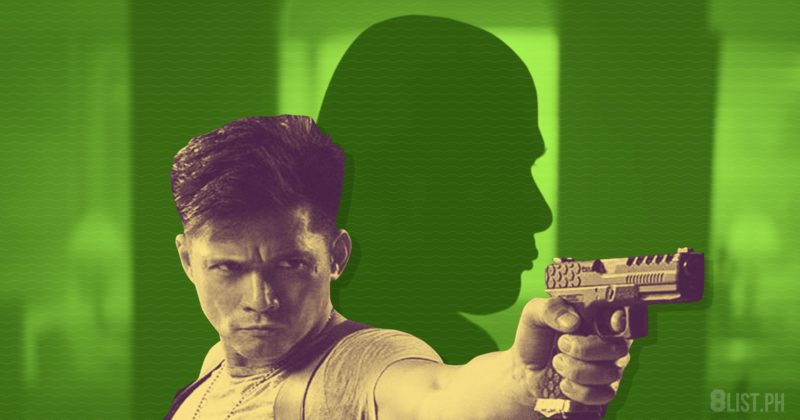 Nation, if you haven't seen Bato yet, starring Robin Padilla, then you are sleeping on a true phenomenon. A film telling everyone about the true-to-life story of General "Bato" Dela Rosa, former PNP Chief and current senatorial candidate, you are assured of a fun romp through the farthest stretches of logic, because your mind just cannot begin to comprehend the sheer depth and pathos of Bato's life, surrounded by tragedy, triumph, virtue, and President Duterte.
Yeah, yeah, we get it: you don't think it's right for a movie like this to come out as you believe it's a shameless attempt at convincing you to vote for Bato this coming May. Let me disabuse you of that notion, then.
The good news is, watching Bato will not convince you to vote for him. Not in a million years.
The bad news is, you still watched Bato.
The movie is arbitrarily non-linear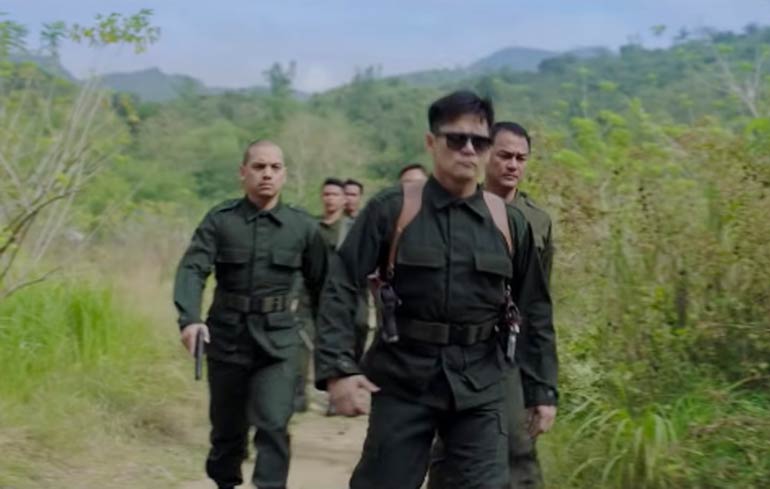 Like the classic Christopher Nolan film Memento, Bato is also told in a non-linear fashion. Unlike the classic Christopher Nolan film Memento, though, Bato is told in a non-linear fashion for no discernible reason.
The movie opens with Bato and his family celebrating his eldest kid's birthday. When he realizes he forgot the ice cream, he goes out to buy from the nearby sari-sari, only to get shot at by some guys on motorcycles. He promptly takes out two guns from his pockets, as you do during ice cream runs. You never know. After he staves off this assassination attempt, the scene cuts to him trying to seduce his wife in what seems to be a flashback, because I don't even know. The movie then jumps between the DaPeCol hostage crisis, Bato's childhood, his PMA days, a terrorist situation, and the infamous 1989 Davao Hostage Crisis, but more on that later.
Movie Bato is a freaking chameleon.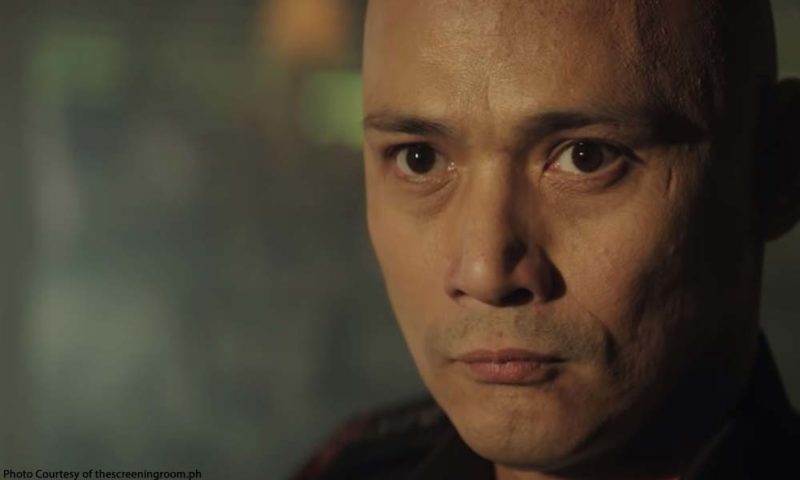 In one of the 277,845 flashbacks in the film, we inexplicably open with two suitors courting Bato's future wife, played by a younger actress who looks nothing like Beauty Gonzalez, the actress playing Bato's wife. These two suitors are upstaged by who you can only assume to be a younger Bato, except with skin way darker than Robin Padilla's, riding a freaking tank. Yes, a tank. Because that's not compensating for anything at all.
This then jumps to Bato's childhood, where Bato is now played by a chubby mestizo kid who still looks nothing like Robin Padilla. Both kids playing younger versions of Bato are much better actors than Robin Padilla himself, by the way. Hard to imagine, considering Robin's range of playing a hoodlum (a singing hoodlum, a hoodlum with a golden heart,etc.).
Robin Padilla walks like Vince McMahon
Does Bato's walk look familiar to you? Because it should.
Power walking intensifies.
Guess you can say that criminals have No Chance In Hell when Bato's on patrol, huh? Proof positive that Robin Padilla is a method actor, the only Bato-like thing he does is Bato's telltale walk, which he obviously only does because of how big he is, not because it's some kind of mannerism. Seeing the relatively skinny Robin Padilla do the gait just makes you wish they used Bato's animated mascot to do the acting instead. Might have been more realistic.
And if you're wondering why Bato has hair when all the promo shots of Robin for the film featured him with a shaved head, well, Mr. Padilla shaved his hair off in the film only at the very last scene, which was also the perfect excuse to transition him into the real Bato for the final shot of the movie. Art!
A movie that is the absolute opposite of "woke."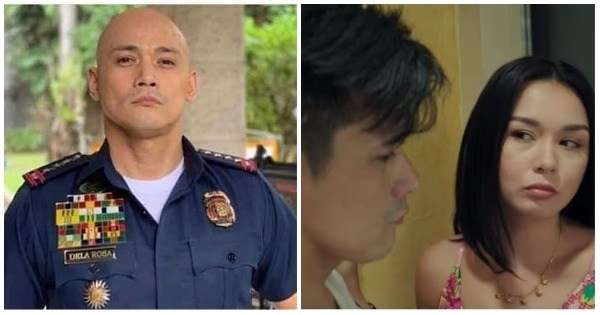 Welcome to 2019, where decades upon decades of feminism has resulted in a movie where every single woman is a damsel in distress stereotype. And yes, despite owning a gun, this includes Bato's wife, who, by the way, is never mentioned by name in the movie because her only defining trait is that she's Bato's wife. She provides the other conflict in the film because she's pressuring Bato to retire from the force, which is a ploy that only ever works (and doesn't vilify the one applying pressure) in Philippine cinema when it's the guy who wants the woman to make a career sacrifice.
Take a wild guess if Bato decides to retire at the end of the film, or decides to keep risking his life "para sa bayan at para sa Diyos." Go ahead.
Non-stop action exposition.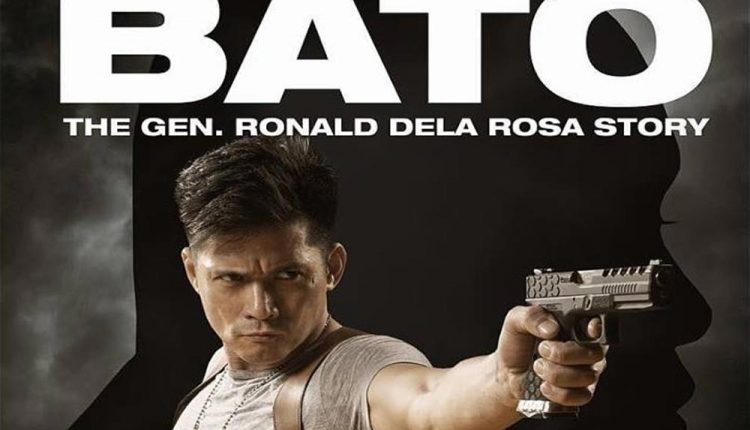 The movie feels compelled to explain why a cop who risks his life every single day makes his wife worry, because this movie knows exactly what kind of idiot you have to be to willingly pay a ticket to watch this movie, so you probably needed the explanation. I was required to watch the movie for work. What's your excuse?
Every single theme of the movie is explained not through what happens onscreen, but through lengthy dialogue, just in case we don't understand how much Bato Dela Rosa has sacrificed not just for his family, but for all of us, so we better vote him senator, like tomorrow, guys.
Movie Bato is a caricature of goodness.
There's something just profound about a kid who cries over spilling hogwash, who believes in fighting evil but giving second chances to everyone (except maybe those who get shot in the face, but who cares about 'em?), refuses to take an allowance from his parents, gets slobbered over by the governor for his "decision-making skills," and gets told by every other person in the film what a great guy he is. 
This film should have been Rated R for all the times the entire cast took turns stroking Bato's ego.
God is practically part of the supporting cast.
God is invoked in this movie so many times, Alma Moreno's Thelma Chong might ask Bato to back off a bit. Every single time Bato has an encounter with rebels, he immediately goes to church afterwards. This includes the time where he expressed remorse over "almost" killing a suicide bomber, while completely forgetting about the five other guys he shot in the face to get to said bomber. Maybe we had to invoke God so many times over the course of this movie because watching this movie makes you feel like He abandoned you in the first place.
Speaking of this suicide bomber, that dude tried to leap off the top of a building so he could fall and then blow himself up in the middle of a bunch of civilians. Bato miraculously caught him, then dared the terrorist to blow himself up so long as it's only the two of them in the blast radius.
Yes: Bato was depicted as a man fearless in the face of getting blown up. On a scale of one to the idea of Kris Aquino keeping her mouth shut, the suspension of disbelief required for this scene was simply astronomical.
#BatoTheMovie deleted scene pic.twitter.com/v3EaRPf1Mc

— Rico Mossesgeld (@ricotheque) January 31, 2019
Not pictured: a man fearless in the face of getting blown up.
Movie (and real-life) Mayor Duterte gives zero f*cks.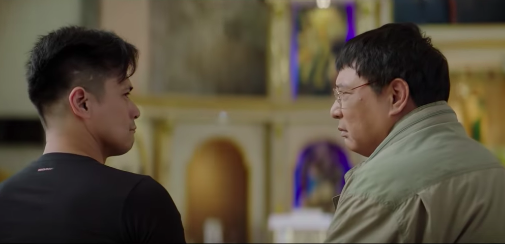 Efren Reyes Jr. played then-mayor Rodrigo Duterte in the film, and the man's cameo was filled with unintentional hilarity, ironically because he was the realest, most nuanced character in a movie filled with black-and-white caricatures. Thankfully, this meant his infamous comments during the 1989 Davao Hostage Crisis about the late Australian missionary Jacqueline Hamill never made it onscreen. You know the one.
Not thankfully, though, all this realism and nuance made him come across like the devil incarnate when he tried handwaving the resolution of the 1989 Davao Crisis where Bato chucked a grenade at the bad guys and blew up not one, not two, but 16 rebels (obviously, no such thing happened in real life.). Mayor Duterte just looked at the cartoonishly saintly Bato grousing and feeling sorry over what he did, and with a straight face, told Bato that there's totally nothing wrong about killing or hurting anyone while in the line of duty, completely negating Bato's own moral code established during 3/4ths of the movie's run.
Then, when Bato finally resolves the DaPeCol hostage crisis in the narrative's present, while feeling bad over one hostage who got killed during the rescue, Mayor Duterte steps in again to tell him that it's okay one hostage got killed, seeing as he saved the other seven hostages, which means the movie version of Mayor Duterte gave exactly the same amount of f*cks for the 16 terrorists as he did for the one hostage: none at all.
And if you were wondering where the one "putangina" this PG movie was allowed ended up, it was in Mayor Duterte's scene with the 1989 hostage takers. Because of course it had to be him. Is it any wonder, then, that the depiction of President Duterte in this film ended up being the most realistic performance by anyone in the movie? We think not.
*The views and opinions expressed in this article are solely those of the original author. These views and opinions do not necessarily represent those of the 8List.ph.
Did you watch the movie? Why?