ICYMI: These Artists are Releasing New Music this 2019
Feb 6, 2019 &nbsp • &nbsp Kyzia Maramara
Great news to all the music enthusiasts out there, 2019 looks like it's shaping to be a great year for music: from James Blake's Assume Form and Backstreet Boys' DNA, which were both released in January, to anticipated new albums from our other favorite artists. The concert scene is also as lit, as international artists come to our shores for nights of epic live performances. Our country is surely alive, and dancing to the music, and now we have these 8 artists releasing new music this 2019!
Carly Rae Jepsen
Carly Rae Jepsen's fourth studio album is yet to be named and given a release date but if it's anything like her recent 2015 album E•MO•TION, it'll definitely be worth the wait. She has released the first single off the album, a track that will make you dance called Party For One. We just hope Jepsen's lyrical and musical genius will be better appreciated with her upcoming album seeing as most slept on the amazing E•MO•TION!
Vampire Weekend
Judging from Vampire Weekend's first two song releases off their upcoming album Father of the Bride, the 6-year wait is worth it. The band last released a studio album back in 2013, Modern Vampires of the City. Ezra Koenig (vocals) announced on Instagram that Vampire Weekend will be releasing two songs each month up to the album's release which he hasn't specified yet when. Read his full post here.
8 Indie Songs You Wouldn't Guess Turn 10 This Year
8 Indie Songs You Wouldn't Guess Turn 10 This Year
Karina Sitaldas | Aug 16, 2018
Lana Del Rey
Following the release of her single Venice Bitch was the announcement that Lana Del Rey's sixth album was to be called Norman Fucking Rockwell. The album is to be released on March 29, 2019 and we've heard three singles so far, Venice Bitch, How to Disappear, and Hope is a Dangerous Thing For a Woman Like Me to Have. Reyettes better gear up for this one because none other than Jack Antonoff, Bleachers vocalist and St. Vincent, Taylor Swift, and Lorde hitmaker, is producing the album.
The 1975
After recently releasing their third studio album last November, The 1975 is gearing up for the release of their fourth entitled Notes on a Conditional Form scheduled sometime this summer. Releasing two full-length albums half a year apart might seem daunting but not for this English pop-rock indie band who is taking the challenge in stride.
They're also set for a live performance in Manila on September 11, 2019 and with two added albums to their discography, we can only speculate on the set list.
8 Facts You Didn't Know About The 1975's New Album
8 Facts You Didn't Know About The 1975's New Album
Kyzia Maramara | Dec 06, 2018
Westlife
Comeback is real for one of our favorite 90s bands! Westlife recently revealed that yes, after quite some time warming the bench, they're finally going to give their fans another album. They've already released the first single, Hello My Love written by Ed Sheeran (who wrote 4 other songs for the album) and said that the album will most probably be ready by tail end of 2019.
In the meantime, we have a new music video to get addicted to! Fair warning, you'll want to go on a binge-watch of all their other music videos once you see Hello My Love.
Rihanna
Bad Gal Riri might have been busy with the beauty and fashion industry the past couple of years but she's never forgotten her music. Her eighth album, ANTI, earned a double platinum in 2016 and we're expecting no less for her ninth which, as she revealed through an Instagram comment, will be released in 2019. But that's not the entire surprise. Sources told Metro that Riri is actually working on two albums, "one full of chart-friendly songs, and another made up of moody and experimental tracks."
Adele
The global megastar is reportedly working on her fourth album which she says will be released around Christmas time of 2019. What a great Christmas gift it would be then! Her album, 25, earned a couple of awards including the Grammy Award for Album of the Year in 2017, and debuted number one in 32 countries. Although there aren't songs released yet for her next album, if it's anything like Hello, we're in for another feels trip!
Are You Ready For These Big International Acts Coming to Manila This 2019?
Are You Ready For These Big International Acts Coming to Manila This 2019?
Kyzia Maramara | Jan 31, 2019
Weezer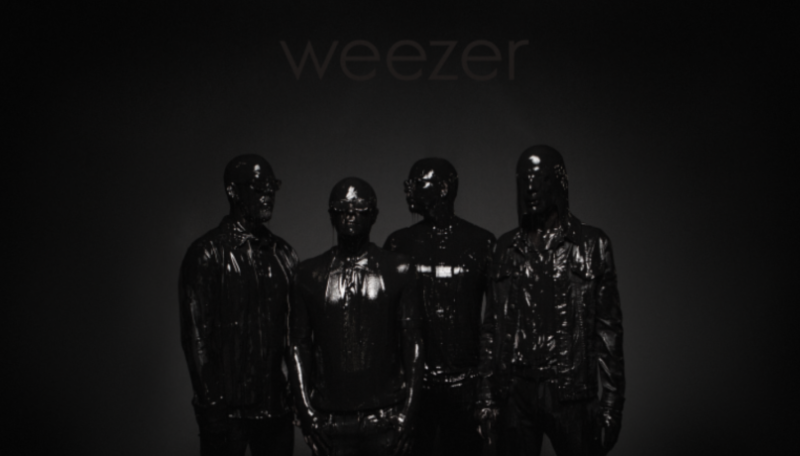 90s American rock band Weezer teased last year that their 13th studio self-titled album will be released on March 1, 2019, and will be known as the Black Album. Weezer is known to release self-titled albums with similar cover art but differing in color. There's the Blue Album (1994), Green Album (2001), Red Album (2008), White Album (2016), Teal Album (2019), and now the Black Album which is described to be darker and more experimental.
The first single, Can't Knock the Hustle, was released last October 11, 2018, and the second, Zombie Bastards, was released on November 21, 2018.
Are there other albums you're waiting for? Share them with us below!