It trended for all of one day, but the words "not nice thing I did in college" was pretty infamous last week, and for the most obvious of reasons.
The context is pretty simple: an Atenean graduate tweeted those very words, then explained how she extorted 10,000 from one of her delinquent groupmates during a group project because he didn't contribute a thing. She printed out two versions of the group project, one with his name on it, and another without, and forced him to cough up the money or else.
After a day where it was the hot topic in place of whatever political issue is going on in the news, it faded back into obscurity when more prominent issues came to the fore again. But what happened definitely needs a closer look, because…
8. It's pretty much criminal behavior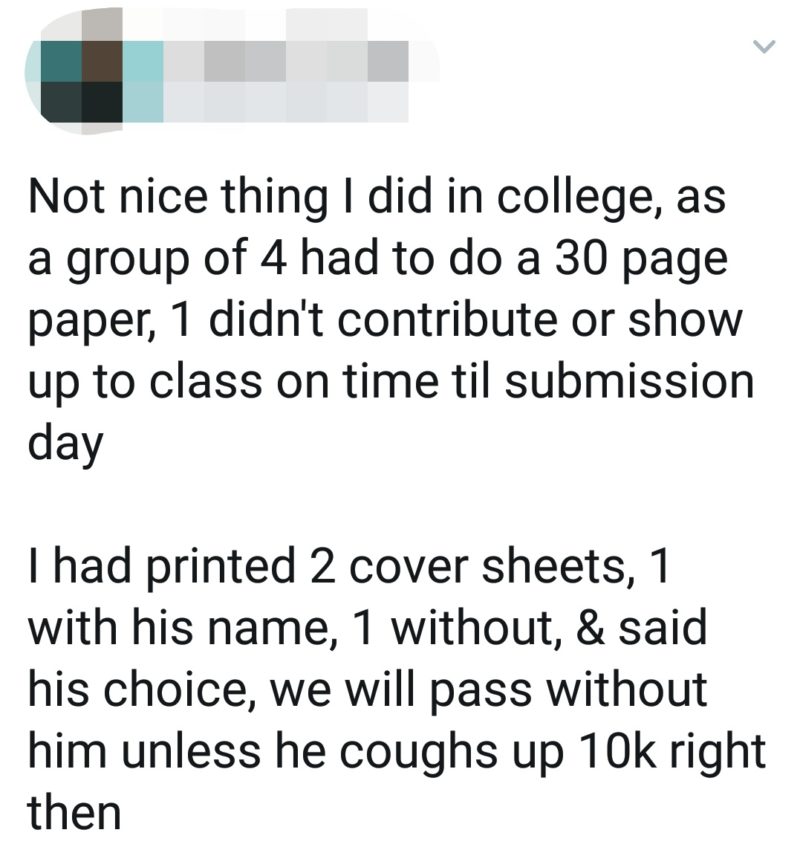 It's one thing to share a "not nice thing" you did in college, it's another to outright share what is criminal behavior, and sounding proud about it.

True, we want to give ourselves opportunities to be better than we were in the past, but a lot of that comes with recognizing that the mistakes we made are mistakes, and not to be vaguely happy about them.
7. People are taking the wrong lessons from it

In behavior that would make a call to cancel Ateneans sound reasonable, there were not a few of them who not only agreed with the original tweet, but even called it "a win-win situation," because extortion and unearned merits are totally wins, right?
Look: we get it. Nobody's a saint. We've all made mistakes, but do you really want your doctor be someone who got their title only because they paid their way through it without actually putting in the work to be a doctor? Would you trust your life with people like that?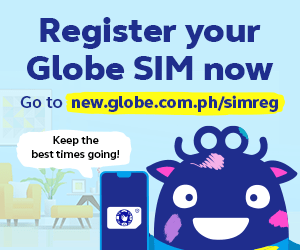 6. Some people think that she should get a pass for the weirdest reasons.
"But she's woke, so she should be fine." Wait, what? Being on your ideological side means the things they do are excusable? Where have we heard that crap before?
5. People are holding her up as the icon of woke hypocrisy.
At its core, being woke is simply being aware of issues that may not seem like a big deal to people who don't have to go through it on a daily basis, but are genuinely issues that need to be addressed. Recognizing these issue does not make someone inherently morally superior to another person, and while it's a strawman to say that woke people use their wokeness as an excuse for their bad behavior also means that by not taking her to task over it, we are simply condoning her behavior because tribalism.
4. It's actually a perfect teaching moment.

"What did you guys want? For the student to fail?" Well, why shouldn't he? Why should we reward his non-participation with actual grades just because he coughed up the cash?
The fact of the matter is, as much as we want to assume people know this oh-so-basic thing by now, the fact that people were defending what happened clearly shows a lot of people don't. And now that we're not talking about it, the lesson is lost in the middle of other issues going on around. Our attention spans can sadly only accommodate so much.
3. It has everything to do with what's going on right now.
That a story like this was considered simply a fun anecdote to share is symptomatic of how little progress we've really made in bettering ourselves. We've replaced "boys will be boys" with "it's a win-win," and "spoken like a true capitalist," but it's still the same ugly, handwaving behavior we have for horrible actions performed by people we want to give a pass to.
2. If we can't deal with the small issues, what more the bigger ones?
If we can't hold ourselves to a higher standard with the small things, where do we get off lecturing people about the bigger things? In a world where everyone wants to get up on their soapbox and come across holier-than-thou based on their understanding of what that entails, shouldn't we actually at least be holier-than-thou before we act it?
1. The memes were actually funny.
People decided to run with the original tweet's format and had fun with it.
Thinking if i should delete this but my sister got stabbed in their house. Lol sorry sis.

— Lordpoor (@ribsrep) August 27, 2020
Thinking if I'll delete this part, but medyo kupal talaga ako nun kasi meron pa kong Pathy that time

— marky (@pedpilsen) August 27, 2020
Like so.
And between us applauding extortion, and us laughing at how movie plots can come across as pretty horrible when done as a tweet, we know what the better choice is.
Thoughts? Violent reactions? Share your not nice things in the comments below.