It's exciting to have your favorite books or animated films remade into live-action adaptations, even more so when it's done true to the original storyline. Recent live-action version films we've been blessed with are Aladdin, The Lion King, and Beauty and the Beast and you'll be glad to know there are more on their way. Aside from a slew of classic Disney fairy tales, there are other upcoming live-action remakes of cartoons, manga, and even video games in the works. Check them out below:
Power Puff Girls
Sugar, spice, and everything nice – fingers crossed that's what the upcoming Power Puff Girls series will be made of. The CW Network (Riverdale, Gossip Girl) will develop the live-action adaptation for the classic Cartoon Network series.
According to Variety, the storyline will be about our favorite superheroes Blossom, Bubbles, and Buttercup as "now disillusioned twentysomethings who resent having lost their childhood to crime-fighting." Sounds like it's packed to the brim with angst, teenage drama, and a jaded trio far from the cutesy versions we grew up with. The writers are Heather Regnier (Veronica Mars, iZombie) and Diablo Cody (Juno, Jennifer's Body) and further details about the production timeline and other information are yet to be revealed.
One-Punch Man
Sony revealed back in April that they're developing a live-action Hollywood film adaptation of the hit manga series One-Punch Man. The writers onboard are Scott Rosenberg and Jeff Pinker famous for their work in Venom and the Jumanji movies.
In case you're living under a rock, One-Punch Man is a webcomic created in 2009 about an overpowered superhero named Saitama who can defeat any villain with only a single punch. How did he attain this one-punch power? By doing a really rigorous daily workout (which made him bald) that many people have since attempted in real life. Since 2009, the worldwide bestseller manga has had an anime TV series adaptation and a video and mobile game.
Netflix Hacks, Tips, and Tricks You Deserve to Know
Netflix Hacks, Tips, and Tricks You Deserve to Know
Kyzia Maramara | Aug 27, 2020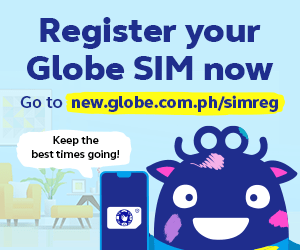 Resident Evil
When the Wesker kids move to New Raccoon City, the secrets they uncover might just be the end of everything. Resident Evil, a new live action series based on Capcom's legendary survival horror franchise, is coming to Netflix. pic.twitter.com/XWh5XYxklD

— NX (@NXOnNetflix) August 27, 2020
Netflix confirmed the live-action remake of Resident Evil by sharing the script on their official Twitter account. The TV series will be based on Capcom's Resident Evil video games and will feature an original story set across two timelines. The first will be about sisters Jade and Billie Wesker moving to New Raccoon City with their father. The second focuses on Jade, 16 years into the future, trying to survive the zombie-riddled world of Resident Evil.
There will be 8 hour-long episodes for the first season. Feel free to binge-watch the six Resident Evil films starring Milla Jovovich if you're too excited for the live-action.
The Little Mermaid
Halle Bailey is Princess Ariel a.k.a. The Little Mermaid 💙 pic.twitter.com/0T0U4vzi0L

— ferdosa (@atomicwick) July 9, 2020
Rob Marshall (Mary Poppins Returns) will be directing The Little Mermaid's live-action adaptation with a rumored initial release date for Nov. 2021. Halle Bailey will take on the role of Ariel, the only character with a final casting. Meanwhile, talks have been going on about the rest of the cast being Awkwafina as Scuttle (Crazy Rich Asians), Jacob Tremblay as Flounder (Room), Melissa McCarthy as Ursula, and Daveed Diggs (Hamilton) as Sebastian, Javier Bardem (No Country for Old Men) as King Triton, and Jonah Hauer-King (A Dog's Way Home) as Prince Eric.
Hamilton creator Lin-Manuel Miranda and The Little Mermaid original song composer Alan Menken are working on new songs to add to the classics. We're definitely excited for this one!
8 Ways The Live-Action Little Mermaid Would Be Different If She Were Pinay
8 Ways The Live-Action Little Mermaid Would Be Different If She Were Pinay
Tim Henares | Jul 16, 2019
Cruella

Disney's upcoming live-action movie is an adaptation of the classic 101 Dalmatians but with a focus on the story's villain – Cruella de Vil. Craig Gillespie (I, Tonya) will direct the film slated for release on May 28, 2021 with Emma Stone set to portray the reimagined titular character.
Cruella is an origin story on how the iconic villain came to hate Dalmatians. Set in the streets of '70s London, we will encounter Cruella as a young fashion designer. Cruella is worth the wait if it's anything like how Maleficent portrayed the titular character.
Hercules
Hercules'
live-action version is currently
in the works
and is set to be produced by Joe and Anthony Russo. Yep, filmmakers and producers behind Marvel movies so we're expecting something big from this one. The cast hasn't been finalized but Disney fans are putting in their bets and wishes including Ariana Grande as Megara, Armie Hammer/Chris Pratt for Hercules, Jim Carrey/Jeff Goldblum for Hades, etc. There is no word yet for the release date.
Peter Pan
When we were kids, we all collectively fell in love with Jeremy Sumpter's character as Peter Pan in the 2003 film directed by P.J. Hogan. Now that it's decades later, it's about time we get another remake and luckily, there's one under development. Entitled
Peter Pan and Wendy
, the upcoming live-action adaptation will once again bring kids and kids at heart to Neverland.
Ever Anderson and Alexander Molony are in the talks to star as Wendy and Peter Pan respectively while Jude Law is rumored to play the classic villain Captain Hook. The film will be a reimagining of the 1953 Disney animated film Peter Pan, adapted from J.M. Barrie's fairy tale.
Pinocchio
There have been quite a number of live-action adaptations of the classic
Pinocchio
the most recent one being the Italian film directed by Matteo Garrone. Released on Aug. 14, 2020, the film has quite a dark take, even containing a scene where Pinocchio hung with a noose around his neck. Needless to say, parents of little children were
not amused
.
Fear not, the Disney remake promises to be bright, fun, and colorful – as all fairy tales should be. Disney's Pinocchio has been in the works for quite some. Robert Zemeckis (Forrest Gump) is tapped to direct and so far, Tom Hanks for Gepetto is the only casting mentioned.
Guillermo del Toro is also reported to be working on yet another Pinocchio live-action but this time, it's a stop-motion musical for Netflix. Ewan McGregor and Tilda Swinton are some of the stars for the 2021 release.
Which live-action remakes are you most excited about?