8 Reasons The Spy Who Dumped Me is a Weak Spoof
Aug 14, 2018 &nbsp • &nbsp Mikhail Lecaros
Mila Kunis and Kate McKinnon team up for a buddy comedy that riffs on the spy genre in this comedy that attempts to mix laughs with hard-hitting action. Unfortunately, what comes out after everything has been shaken (not stirred) is not all that smooth, and leaves quite an aftertaste.
SPIES LIKE US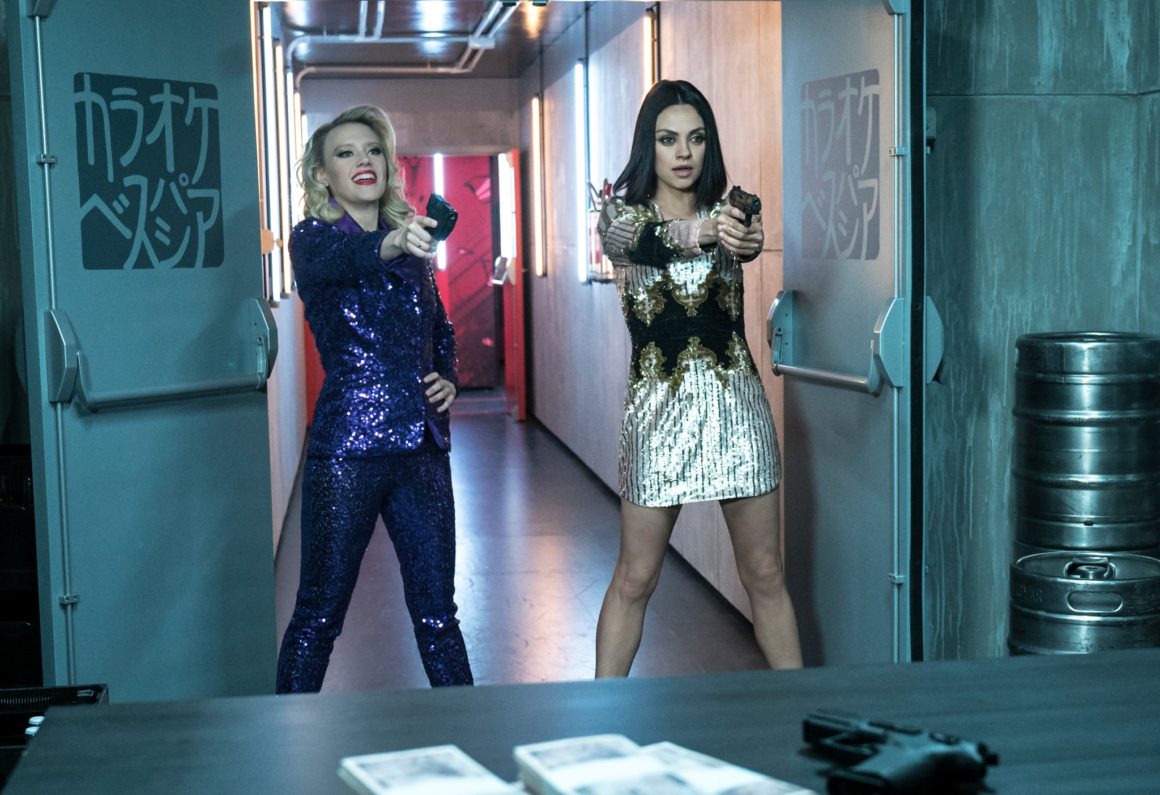 With the tandem of Sandra Bullock and Melissa McCarthy scored a comedic homerun with The Heat back in 2013, it's actually kind of surprising that we haven't really seen a successful female buddy action movie since then. With 2016's Ghostbusters reboot proving divisive, and last year's failure of the Amy Schumer-Goldie Hawn starrer, Snatched, it would seem that whatever bandwagoning window The Heat may have opened has long since shut.
Given all of that, however, a good concept is a good concept, and as far as this writer knows, aside from McCarthy's hilarious (and underrated) Spy in 2015, there haven't really been any notable attempts to make a good female-led spy spoof, which makes The Spy Who Dumped Me's premise intriguing by default.
TOP SECRET!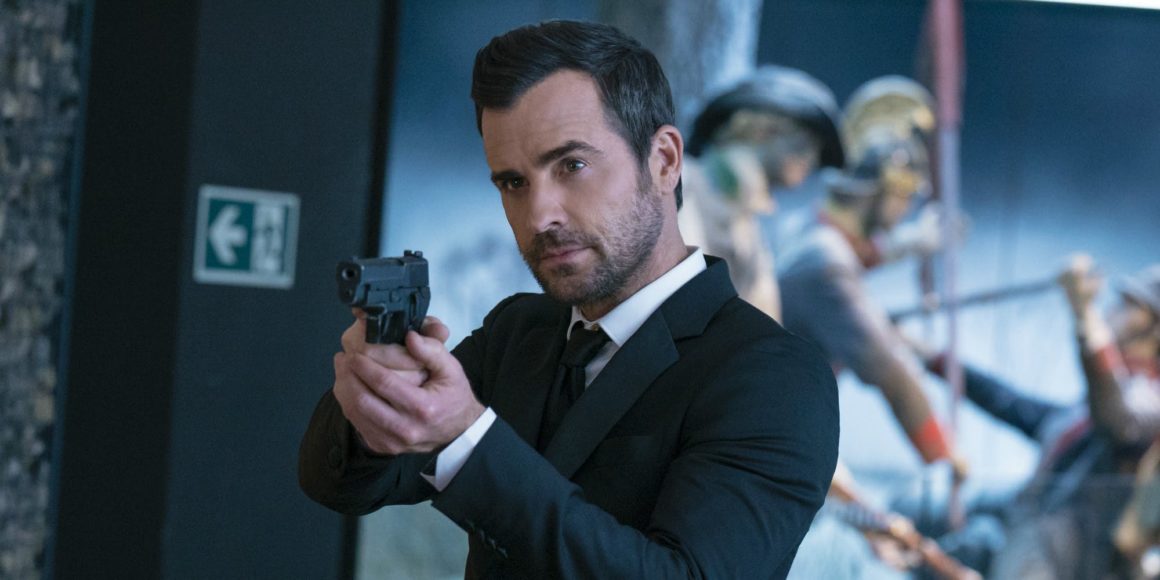 Mila Kunis (Black Swan, TV's Family Guy) stars as Audrey, the titular dumpee, while Justin Theroux is dumper Drew, who commits the cardinal sin of ending their relationship via text message. As Audrey is clueless as to her former bae's undercover status, she drowns her sorrows with best friend Morgan (the irrepressible Kate McKinnon, of Saturday Night Live fame). Naturally, it isn't long before Audrey and Drew's worlds inevitably collide, and the gal pals find themselves unwittingly plunged into a world of espionage and assassins where the two will have to rely on their friendship to survive.
THE MCKINNON SUPREMACY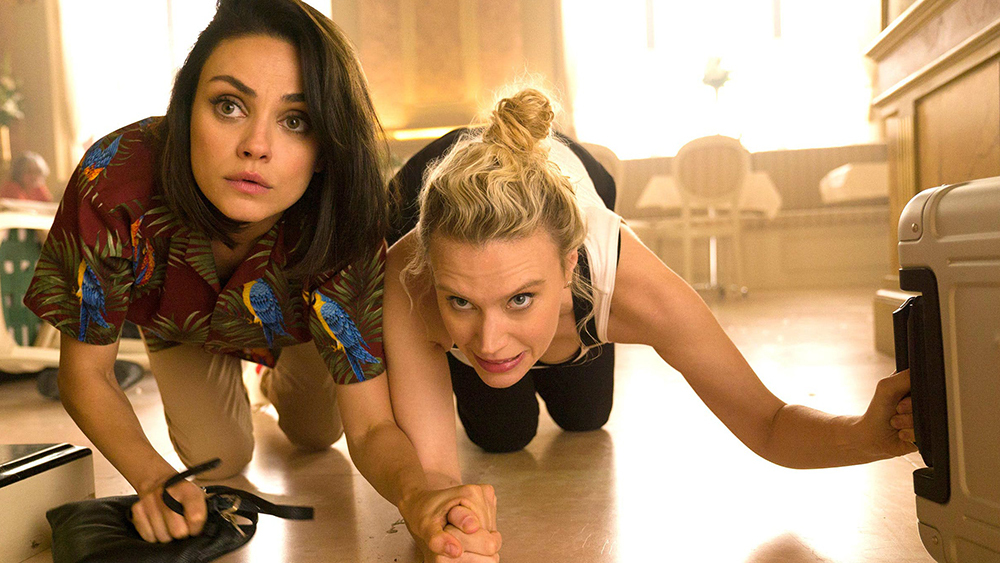 On paper, Kunis and McKinnon are a fine comedic pair, with Kunis having cut her teeth on long-running sitcom That 70s Show, while McKinnon remains the brightest star among SNL's current batch of performers. Sadly, despite being one of the title characters, Kunis is largely relegated to rolling her eyes at whatever wild non-sequitur McKinnon happens to be dishing out in any particular scene. While this would probably be fine and dandy, McKinnon's knack for off-kilter improv can't make up for a haphazard script that doesn't seem to know what kind of movie it wants to be.
SPY GAMES
On the comedic front, opportunities for satire are squandered (clueless Americans on foreign soil, the quirks of staying in a European hostel, etc.) in favor of flat one-liners and unfunny subplots that either go nowhere (Morgan's last name) or are paid off in the most boring way possible (Morgan's relationship with Edward Snowden).
Which brings us to the action…
LICENSE TO KILL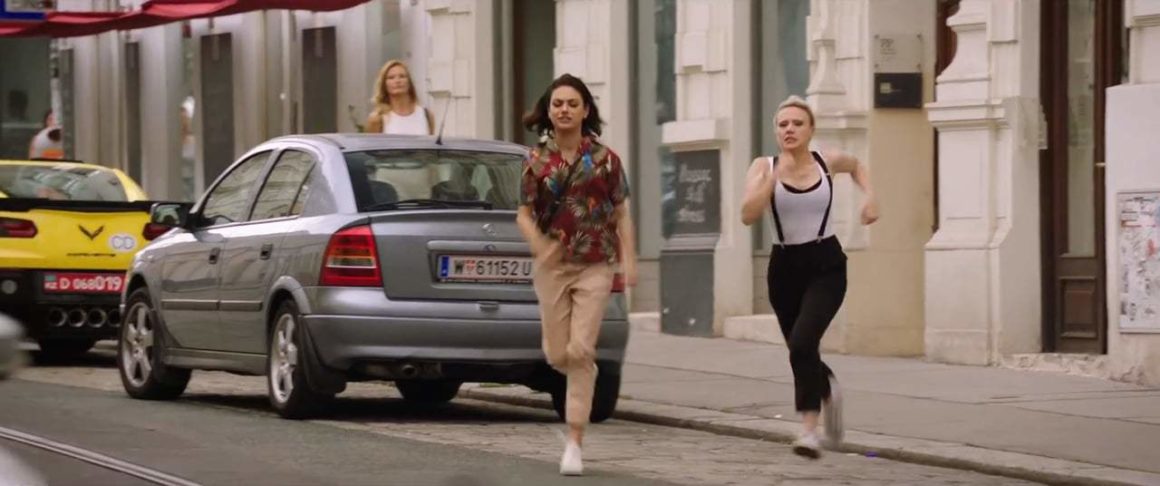 Emotionally, the films rings hollow, as whatever potential there was to say something meaningful about female friendships is lost amidst director Susanna Fogel's (Life Partners) decision to frame the story around the type of over-the-top, hyperviolent action sequences. Now, I enjoy seeing bad guys being slammed face-first into boiling cheese as much as the next guy, but that sort of thing seems better suited to the likes of say, Kingsman or Kick-Ass, than a lighthearted spy romp.
Too hard-hitting to be funny, and too gory in all the wrong ways to be fun, the action beats here come across as mean-spirited, and altogether incongruous with the film around them. This inability to stick to a consistent tone is particularly evident during a climactic sequence where McKinnon trades blows with an assassin on a flying trapeze. While most-likely hilarious in theory, the final scene ultimately goes on for too long before ending on a mean-spirited note.
THE MAN WHO KNEW TOO MUCH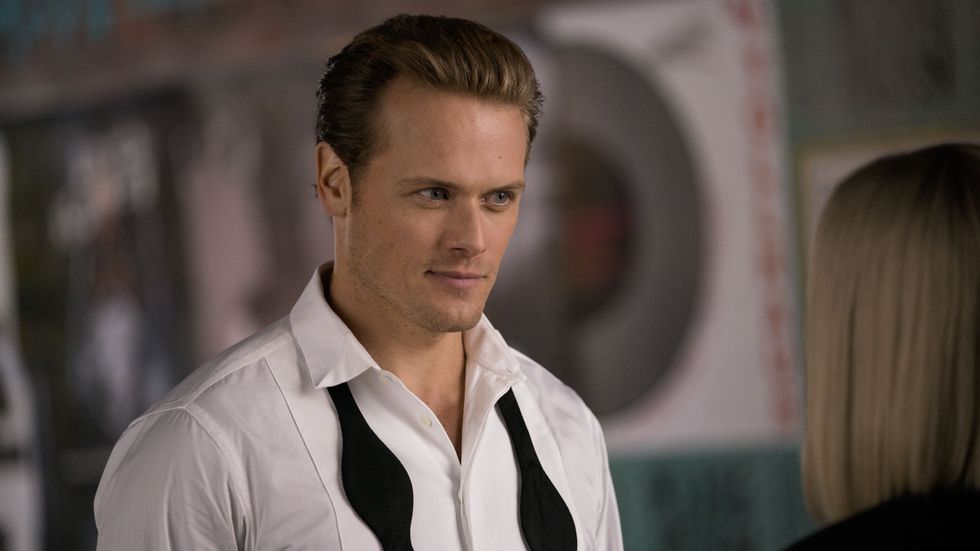 Faring better as third lead is Sam Heughan (TV's Outlander), who cuts a suave figure as Sebastian Henshaw, a CIA agent who may or may not have something to hide. Heughan holds his own in the film's multiple action scenes, driving one to wonder if the filmmakers would have been better of just ditching the ladies and making a straight-up spy flick with the Scotsman in the lead. Besides, if Sean Connery's tenure as 007 was any indication, we at least know that audiences wouldn't be averse to seeing a Scot suited up onscreen in the name of Her Majesty's Secret Service.
SPOOKS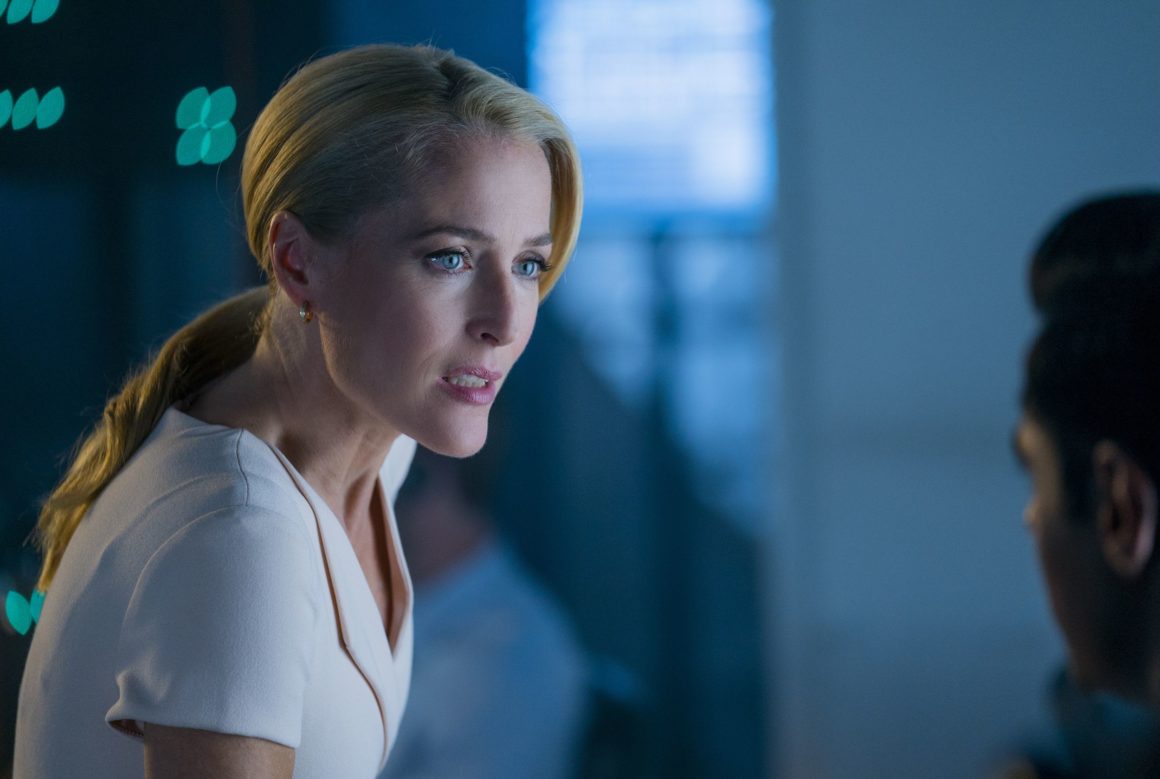 The film's supporting players don't come across anywhere near as well; given the amount that they are given to do, comedic mainstays Paul Reiser (TV's Mad About You, Stranger Things) and Jane Curtin (from SNL's 1975 debut season) are underused, cameoing as Morgan's over-supportive parents, while stand-up comedian Hasan Minhaj (his special, Homecoming King, is on Netflix) is just plain annoying as an agent whose only discerning feature and/or "joke" is that he went to Harvard.
The X-Files' Gillian Anderson, who also appears in the upcoming Johnny English Strikes Again, appears as a posh CIA boss whom Morgan immediately develops a crush on, but this potentially entertaining idea ends up being the dual victim of jokes that don't land and plot points that don't really go anywhere.
TOTALLY SPIES!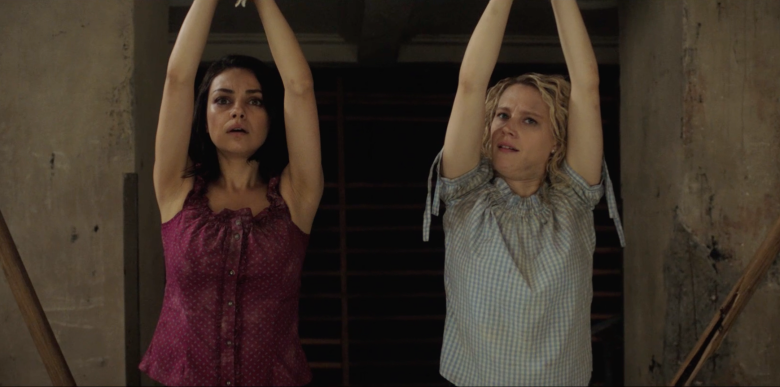 With the genre having seen a resurgence in recent years, as films like Mission: Impossible and Atomic Blonde prove popular at the box office, and a 25th James Bond film about to begin production, one would imagine the timing to be ripe for a wacky spy comedy starring two of today's funniest comediennes.
Unfortunately, The Spy Who Dumped Me is nowhere as clever or inventive as it needed to be to stand out, but nevertheless has the audacity to tease a sequel in much the same way that the infinitely superior True Lies (sadly) never delivered on.
As it is, The Spy Who Loved Me is for those browsing through Netflix on a Sunday afternoon, and that's a damn shame, because Kunis and McKinnon definitely deserve better. Whereas Kunis has proven herself in the past through big screen fare like Black Swan, anyone hoping to see Kate McKinnon in a star-making cinematic role where she isn't a glorified second banana, however, your wait isn't quite over yet.
Oh well, at least we have Johnny English Strikes Again to look forward to.
Have you seen the movie? Tell us what you think about it below!