8 Reasons Why Ateneo Will Repeat as UAAP Champions
Nov 26, 2018 &nbsp • &nbsp Naveen Ganglani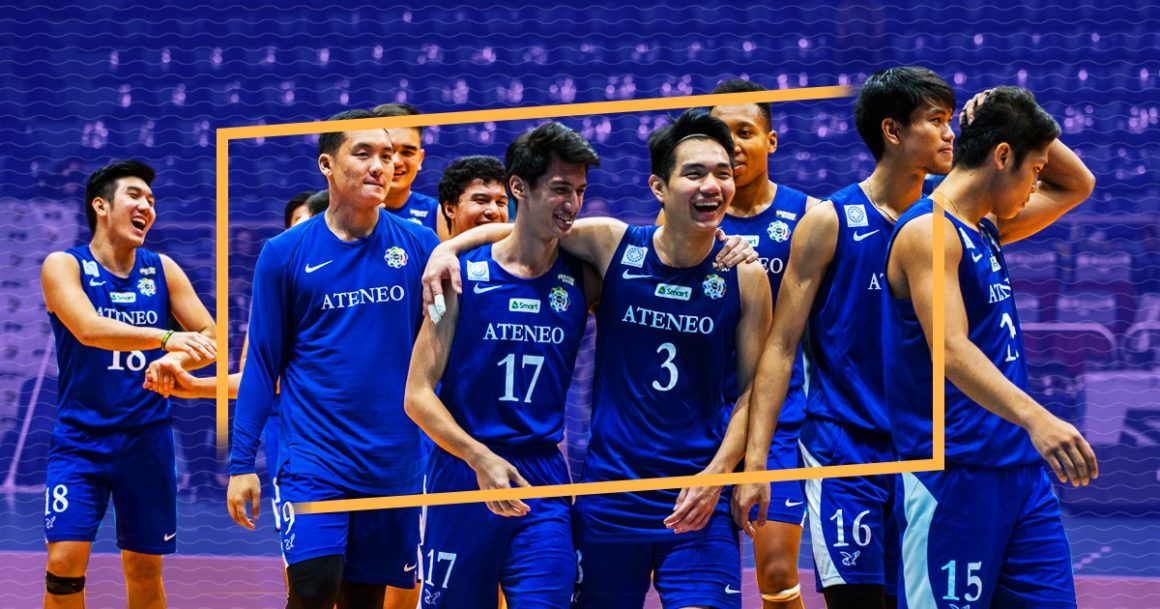 Before UAAP Season 81, it was evident the Blue Eagles were the favorites to repeat as champions. Things got off to a bit of a rocky start when Ateneo dropped its season-opener to Adamson then fell to FEU a few weeks later, but since then, Tab Baldwin's boys have been undefeated.
The Eagles, entering the Final Four on fire, won against FEU in a rematch of last year's showdown. Will that momentum they have translate to another UAAP title? All signs point to yes.
Here are 8 reasons why Ateneo will win its second consecutive championship:
8. Deepest team in the UAAP
No other team in the league has as much depth as these Blue Eagles. Sometimes, it's hard to see the difference in talent between the team's starting five and the next five off the bench, which makes it even more difficult for the opposition to beat them on any given day.
The most impressive part is that each guy on the team is familiar with the system the coaching staff implements, making sure there's no drop off in performance regardless of who's on the court.
7. They've destroyed every team in the UAAP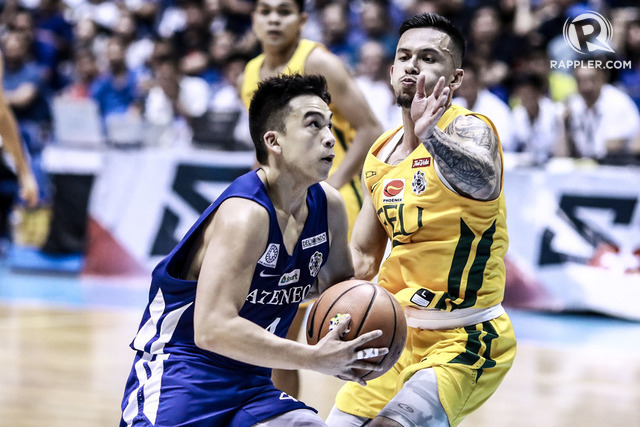 Ateneo is one of only three teams this season to have defeated every other team in the UAAP, but no one else has been able to blowout everyone else like Ateneo has.
The Blue Eagles know they can beat anyone and do it decisively. Sometimes, it feels like the only ones able to beat the Blue Eagles are the Blue Eagles themselves. That's a pretty good issue to have.
6. Tab Baldwin is a genius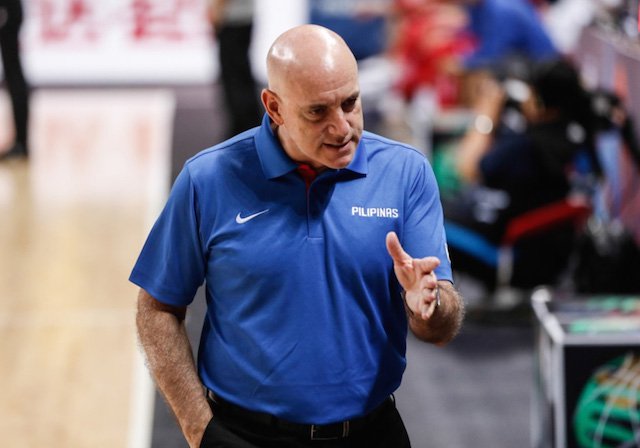 He absolutely is. When Baldwin was hired to be Ateneo's coach in 2015, everyone knew the Blue Eagles program was getting an international-level tactician. Since then, Tab has turned this Ateneo team of the last two years into one of the most impressive in school history.
Baldwin has countless of years as experience, and it's going to be hard for any head coach to enter a game better prepared than he is.
5. Ateneo is a beast defensively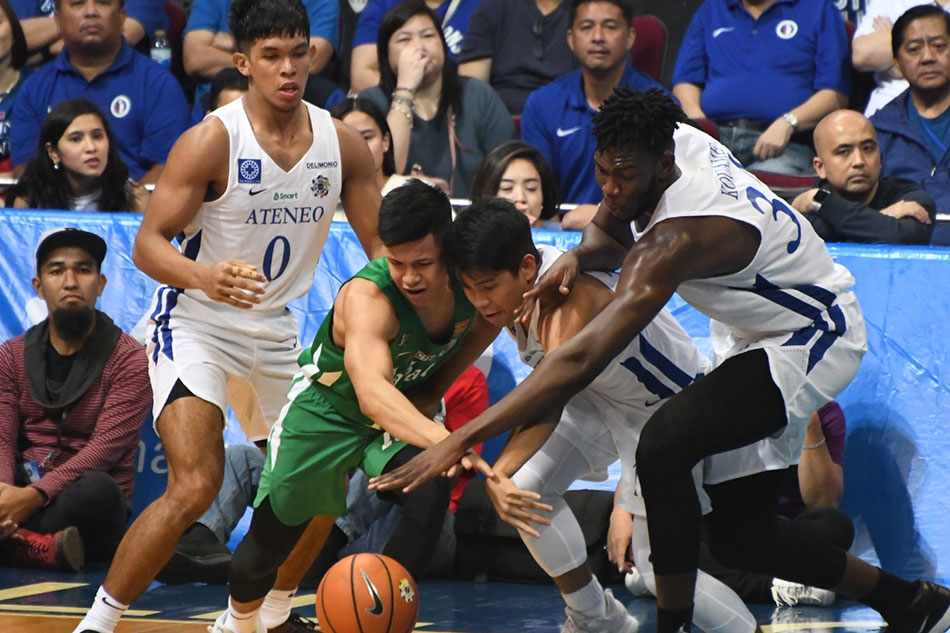 Here are some of Ateneo's defensive statistics in Season 81:
61.9 opponent points per game – best in the league, and almost 9 points ahead of number two Adamson (70.6)
36.4% FG allowed – second in the league.
22.8% 3PT FG allowed – best in the league
18.9 opponent turnovers – best in the league
5.6 blocks per game – best in the league
Scoring on Ateneo is damn-near impossible, so best of luck to whoever faces them.
4. They're just as good on offense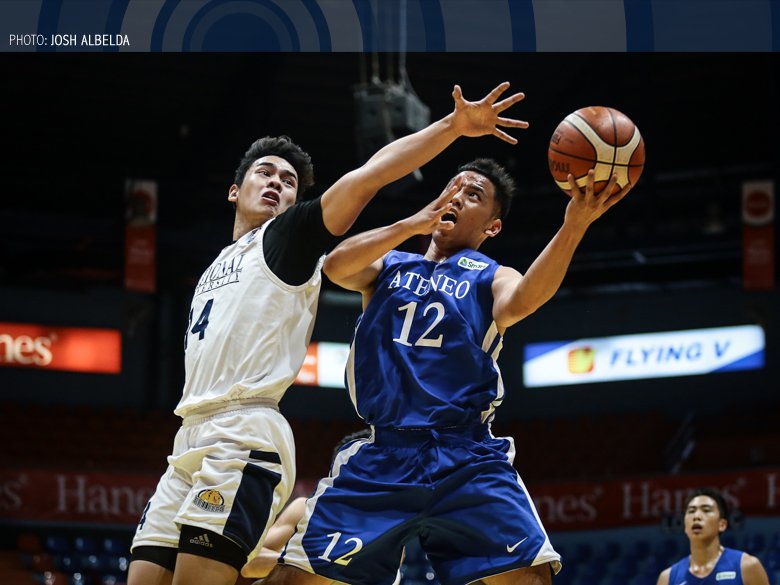 Check this out:
78.8 points per game – second best in the league
15.1 assists per game – second best in the league
47.1 rebounds per game – best in the league
15.5 second chance points a game – best in the league
Seems unfair, huh?
3. Angelo Kouame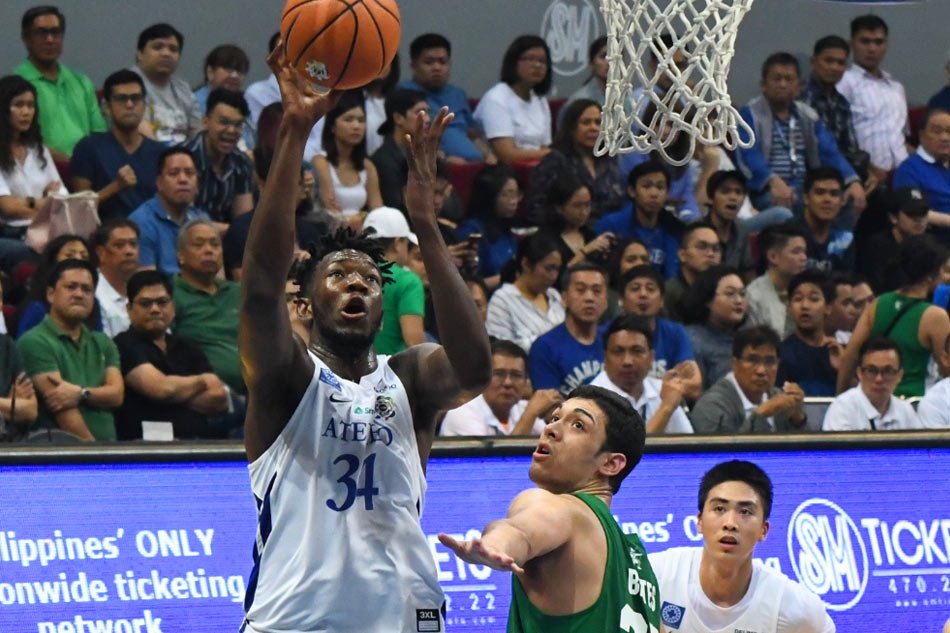 Ateneo's new big man has been a force to be reckoned with in Season 81. Already a rebounding and shot blocking machine due to his size, Kouame has also shown off a polished offensive repertoire with his ability to finish near the rim and hit outside shots. He's also a decent free throw shooter. Put it all together and you have a big man whose talents make an already very good team even better.
2. Thirdy Ravena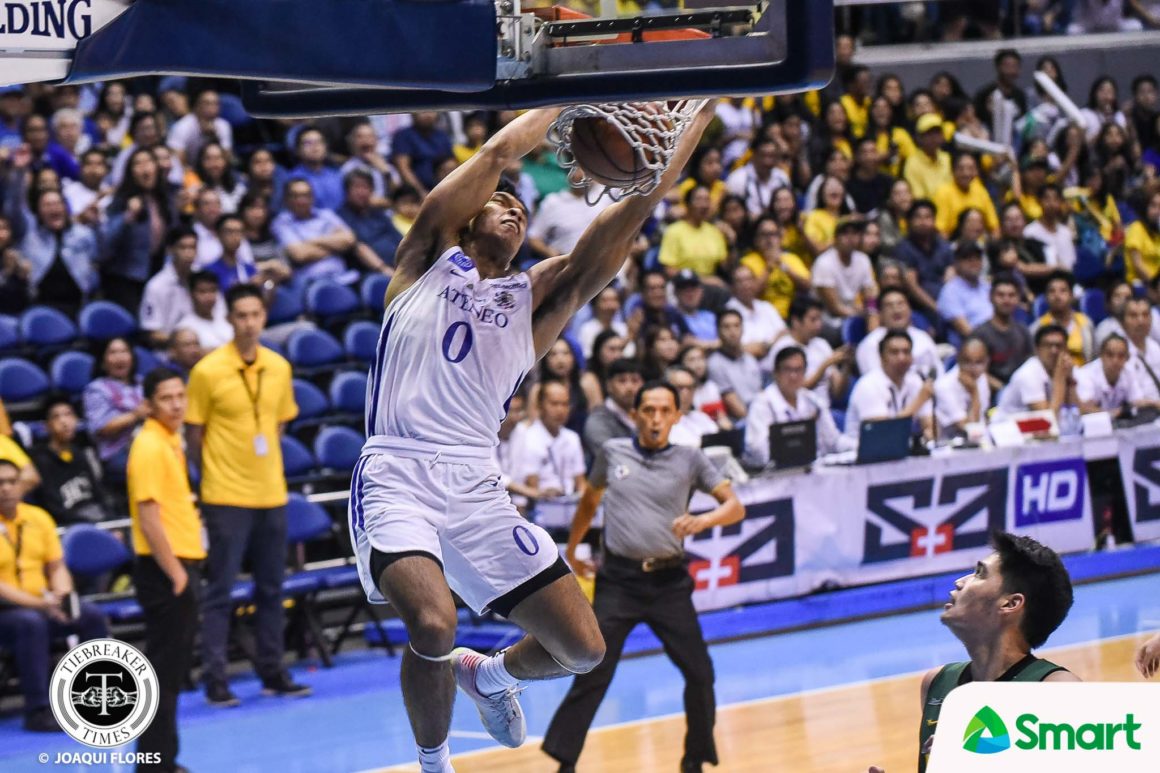 Last year's Finals MVP is the best guy to have on your team if you want to wake up a crowd. With his ability to throw down rim-rattling dunks and block the shots of opposing big men, the Ateneo faithful constantly waits for Ravena to do something that pumps up their juices. He's also a pretty decent player on both ends of the floor and can hurt you in so many ways.
1. The Blue Eagles are flat-out better than everyone else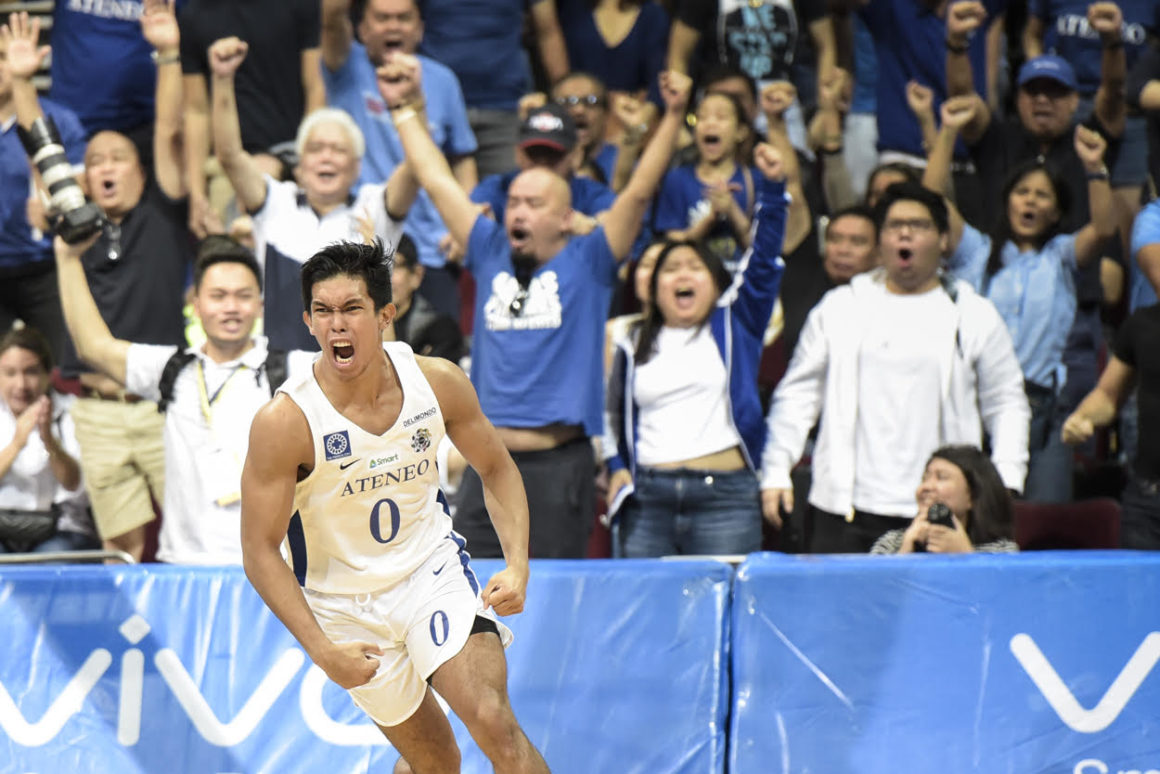 With the win they had against FEU and their 12th Finals appearance, it's hard to argue they aren't.
Do you think Ateneo will take it all this season? Tell us below!