Dear Evan Hansen, You Need to Come to the Philippines!
Nov 26, 2018 &nbsp • &nbsp Kyzia Maramara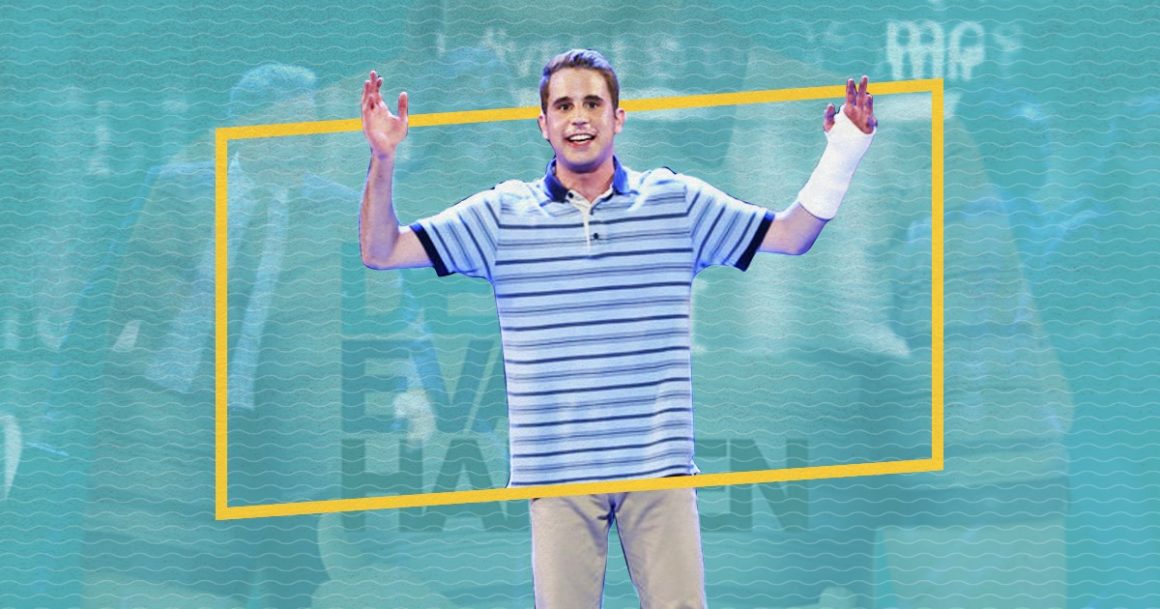 Wicked, Hamilton, Mamma Mia, The Phantom of the Opera – you might be familiar with these musicals, and you might have watched it too but there's a newcomer in town you'll surely fall in love with. Dear Evan Hansen is an original Broadway musical with a storyline by Steven Levenson and music and lyrics by Benj Pasek and Justin Paul. Every song will evoke emotion, happiness, sadness, and everything in between.
The show started in 2016 and is now currently going through their national tour. As young as Dear Evan Hansen is, one might wonder what all the fuss is about. Well, read on to find out!
This is an original Broadway production with an uplifting message
Two years ago today, #DearEvanHansen performed its first #Broadway preview at the Music Box Theatre. Thank you to everyone who's joined our journey. pic.twitter.com/9nrLMQ97cB

— Dear Evan Hansen (@DearEvanHansen) November 14, 2018
Dear Evan Hansen is a stage musical in Broadway that opened in December 2016. It tells the story of high school student Evan Hansen who suffers from social anxiety and depression, his therapist advised him to write letters to himself to overcome his emotions. He unwittingly crosses paths with badass Connor Murphy who has problems of his own. Shortly after, Connor commits suicide and Evan is caught up in a lie that spirals out of control.
Although the musical is about depression and suicide, it's also about finding oneself and helping other people be found in the midst of all the chaos.
Evan Hansen and the cast
Ben Platt (Pitch Perfect) is the original Evan Hansen; his vocals could drive you to tears and make you feel all sorts of emotions, in fact, he's so great for the role that he bagged two awards for it – a Tony and a Drama League Award! Unfortunately for us, it has been a year since his last performance as Evan Hansen. But he has since been replaced by the equally amazing Taylor Trensch, and Ben Levi Ross.
Starting January 30, 2019, Andrew Barth Feldman will take over the role. At 16 years old, he is the youngest actor to play Evan Hansen and the closest age to the original plot. We can't wait to see what he can do for the role!
Evan Hansen's mom played by Rachel Bay Jones also won a Tony for her moving performance. The Murphys, originally played by Michael Park, Laura Dreyfuss, and Jennifer Laura Thompson each perfectly displayed the different range of emotions they went through and their grief in losing a family member.
The official soundtrack is addicting
If you're a music lover, it's not hard to fall in love with the official soundtrack of the show. Being a Broadway production, it's complete with satisfying high notes, bits of dialogue mid-song, and emotion evoking vocals.
Ben Platt displays his vocal range with the track Waving Through a Window, a song about how Evan feels isolated from society. Sincerely Me with its jolly tunes and funny lyrics could be a crowd favorite, If I Could Tell Her, a duet with Laura Dreyfuss, is that soft song millennials will relate to about liking someone secretly, and For Forever and Requiem might just make you shed a tear or two.
It won six Tony Awards and that's saying something!
Dear Evan Hansen's original Broadway production was nominated for 9 categories at the 71st Tony Awards in 2017. They won 6 of the nominations: Best Musical, Best Book of a Musical (writer Steven Levenson), Best Original Score, Best Performance by a Leading Actor in a Musical (Ben Platt), Best Performance by an Actress in a Featured Role in a Musical (Rachel Bay Jones), and Best Orchestrations.
During the Grammy Awards 2018, they also won the Best Musical Theater Album.
What do the people have to say?
But what's the fuss, you say? You won't need convincing to get addicted to this musical but in case you do, check out what the crowds have to say.
can't wait to sob for 2 straight hours at the national tour of Dear Evan Hansen next weekend #12moredays @BenSPLATT

— Ashley Flora (@ashleyfloraa) November 20, 2018
Powerful. Moving. Amazing. All I had hoped it would be and more. Thank you @DearEvanHansen #YouWillBeFound pic.twitter.com/cdXvrTuE3O

— Christine Russo (@russocmr) November 19, 2018
Just started listening to "Dear Evan Hansen" for the first time. pic.twitter.com/DqKzV0tXGt

— Philip DeFranco (@PhillyD) November 13, 2018
3rd time listening to the dear evan hansen soundtrack tonight pic.twitter.com/VLfSdFN9ri

— turkatie willyams (@Sonnywachonce) November 19, 2018
Where is Dear Evan Hansen now?
The show is currently out on a National Tour, with international productions slated for 2019 — one coming on March 2019 to May 2019 in Toronto and the other next fall in London's West End. Asia might just have to wait for a couple of years more before the show lands on our shores.
You can listen and watch online
In the meantime, you can listen to all the songs on Spotify in this link. But if you don't know the whole story, the songs might confuse you; you can search for videos on YouTube instead. Here's a secret link to a full video of the show!
Did we mention it has a novel?
It's rare to see a novel based on a Broadway performance but here we have it – Dear Evan Hansen: The Novel. Fans of the musical will surely rejoice, especially those who haven't seen the show or can't see it at all. Writer Steven Levenson shares that there is a whole lot in the novel that will never be seen in the musical, after all, Evan Hansen's story is too huge to squeeze into a two-and-a-half hour show. The book also gives its readers a deeper perspective and a good look on Connor Murphy and his life.
If you're a fan it is absolutely imperative you get your hands on a copy!
Got anything else to add? Share it with us below!