Good news, make-up junkies: today's hottest It-girl and supermodel, Gigi Hadid has teamed up with Maybelline to create a limited edition make-up line. It's the collaboration of our dreams!

We recently got our hands on these babies, and we've rounded up reasons why you should own one. Scroll down to know more about this gorgeous collection:

[/whole] [/row]
8. There's a Jetsetter Palate that has all your make-up essentials
Whether you've got wanderlust like Gigi Hadid or you just like to do touch-ups while on-the-go, this carry-on friendly makeup palette will be your new best friend! It's the ultimate beauty essential—complete with two shades of concealer, two shades of lip balm, four shades of eyeshadow, blush, matte bronzer, and mini-version of Mascara. Bring this with you wherever you are for an effortlessly fresh look from day to night.
7. The packaging is so chic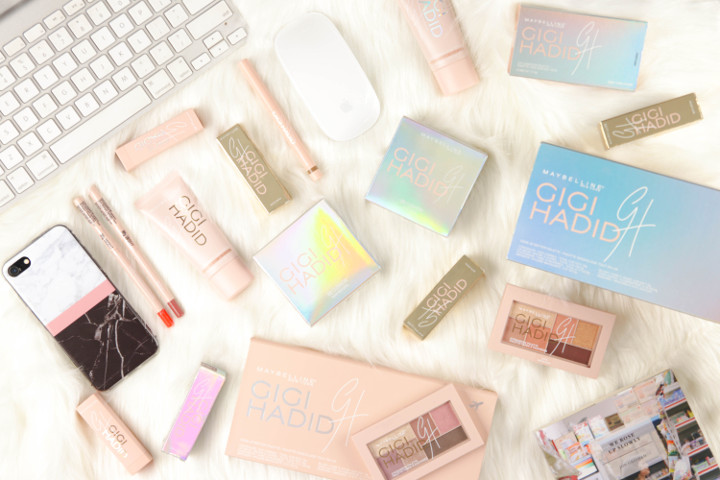 We're totally digging its nude pink packaging that looks chic and classy. It also comes with holographic carton that is so elegant; you'd be attracted to browse the whole collection once you see it in stores.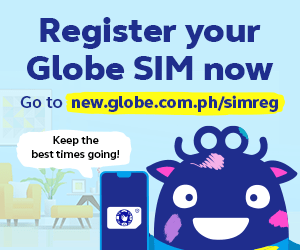 6. Sport that NYC girl look with the East Coast Glow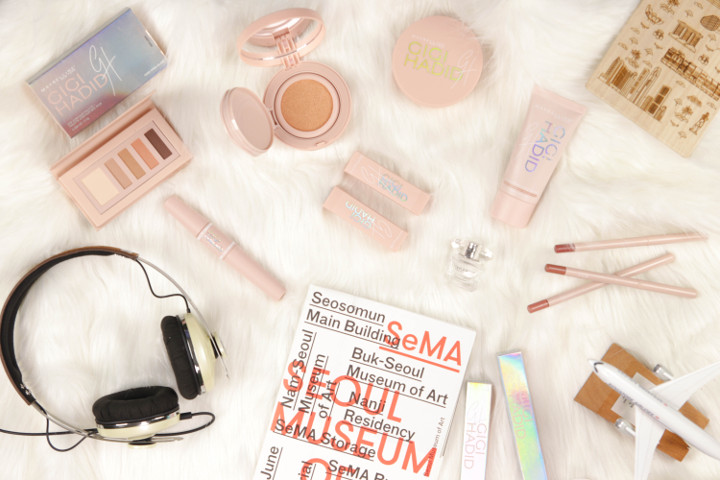 Achieve a fresh and bold look with this make-up collection inspired by The Empire City! The East Coast Glow has everything you need to look fierce: from its liquid and gel eyeliners to the eye contour palettes (comes with warm and cool shades). For starters, it also has a brow pencil, fiber mascara, BB cushion, and a tinted primer which you can mix with the liquid strobe. Conquer the city with the East Coast Glam look!
5. Go for a sun-kissed look with the West Coast Glow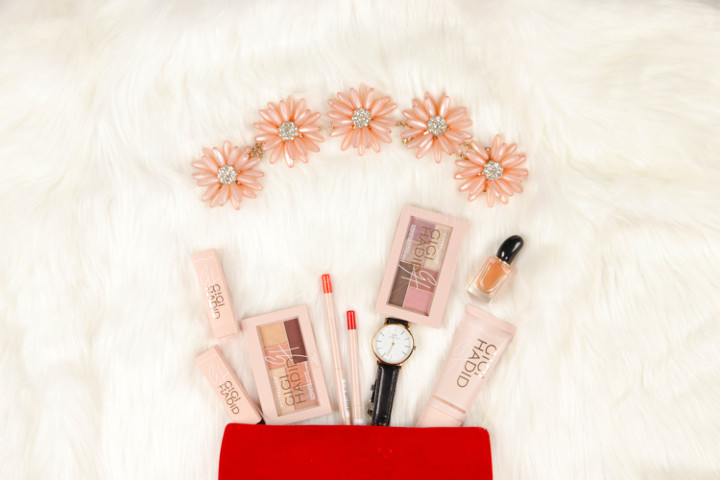 One of our favorite make-up looks from Gigi Hadid is her West Coast Glam look: golden eye, sun-kissed skin, and vibrant lips. Re-create that look with the West Coast Glam collection! Inspired by sunny California, it comes with a "Gold" tinted primer and liquid strobe plus a six-shade eye-shadow palette for a sun-kissed look. The collection also includes a nude gel eyeliner and mascara. Look hot with this make-up set!
4. Gigi Hadid personally worked on this
Gigi Hadid is not only the ambassador of this line, she also worked on it herself. In her interview with People, she said that she wanted to make a collection that is easy to use and put on. Everything about this is personally close to her—she even named her lipstick items after the people, places and things that are most important to her.
3. The lipstick comes with different shades for your look; and they're all matte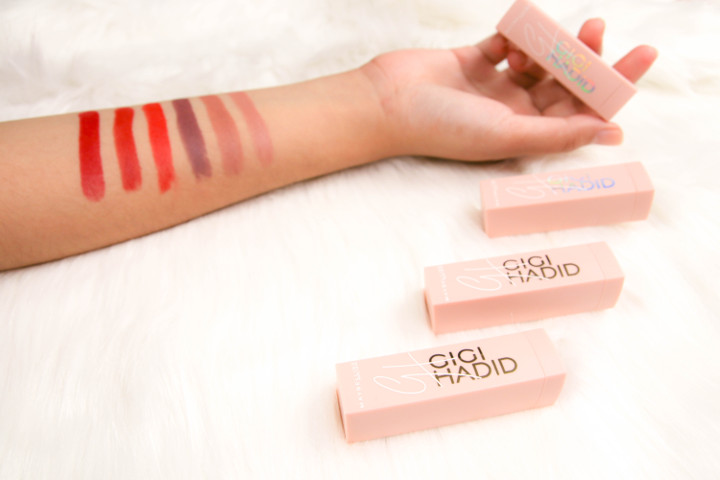 If you love nudes, the East Coast Glow shades McCall, Taura and Erin are perfect for a stylish look. The West Coast Glow collection, on the other hand, features bold red colors: Lani, Khair and Austyn to complete your laid-back look. They're all matte, and they also have lip liners for every shade, which you can buy separately or with the lipstick.
2. The primers, liquid strobe and BB cushions are compatible with Asian skin
The whole collection comes with primers, liquid strobes and BB cushions with two different shades of each to match your skin tone. You can find the light colors at The East Coast Glow and deep shades at The West Coast Glow.
1. It's very affordable
Most celebrity make-up collections come with a hefty price, but that 's not the case for Gigi Hadid Maybelline collection. And get this: we're the first Asian country to get dibs on this limited edition collection. Visit selected Gigi corners nationwide to avail this!
Which make-up item you like to buy? Share with us in the comments section below!