HP Philippines recently added a new premium device to the Spectre family—the HP Spectre x360. And while it has similarities with its predecessors, this new innovation has new and distinct features that make it an impressive gadget you simply must have.
It is both a design and engineering marvel
This latest hybrid innovation features a sleek design that does not compromise its performance. "More than the aesthetic flexibility and the exquisite craftsmanship, it also gives users a finer edge, as the HP Spectre x360 makes their experience more meaningful beyond functionalities," said Pallasena Viswanath, managing director of HP® Philippines, Inc.
The specs promise to deliver impressive performance
Units that will be available in the Philippines will have a full Intel® Core™ i5 or i7 power supply and will run in Windows 10.  It also has a backlit keyboard and an intelligent track pad.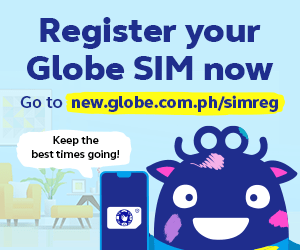 It features a vibrant full-HD display monitor
A sensorial masterpiece, the HP Spectre x360 boasts a 13-inch, edge-to-edge, durable and scratch-resistant Corning® Gorilla® Glass that gets the most out of every frame and every pixel. Its vibrant full-HD display also ensures crisp pictures and ultra-wide viewing angles that cover all details.
It has superb audio
HP has partnered with renowned electronics company, Bang & Olufsen to ensure its high-quality sound. Amplified by HP Audio, it has four speakers — two facing upwards and two at the bottom for a more dynamic sound.
It's HP's slimmest to-date
HP Spectre x360 is a true portable device, weighing just 2.45lbs and only 10.4 mm thin.  It sports a hidden piston hinge mechanism and retains its predecessor's distinct lux copper metal accent and two-tone gray carbon fiber and aluminum top finish for a more artisan look.
The battery power is outstanding
You can enjoy this device for as long as you want with its nine hours of battery life, thanks to its hybrid polymer battery system. It also features a hyperbaric cooling technology by Intel® that guarantees optimum usage, drawing cool air inside towards the processor.
It has four different modes for your different needs
The HP Spectre x360 can accommodate your varying needs with its four different modes: as a laptop for your work; tablet, when you're on-the-go; stand and tent modes for the best entertainment experience.
It has a reasonable price
Overall, HP Spectre X360 has a functional design and finer edge that gives a more dynamic experience to personal laptop users. And with its starting price of Php 75,990 (SRP), it's definitely a lot of bang for your buck.
What do you think of the new HP Spectre x360? Share us your thoughts below!