Orocan has been around for the longest time. With the age-old slogan "ang plastik na walastik," it's been a fixture in the average Filipino home for decades, and few people ever really give it a second thought. Until recently.
Advertising experts are baffled and impressed at the same time as Orocan, in promoting their Koolit Cantina, went on an honest advertising campaign – too honest at times, even.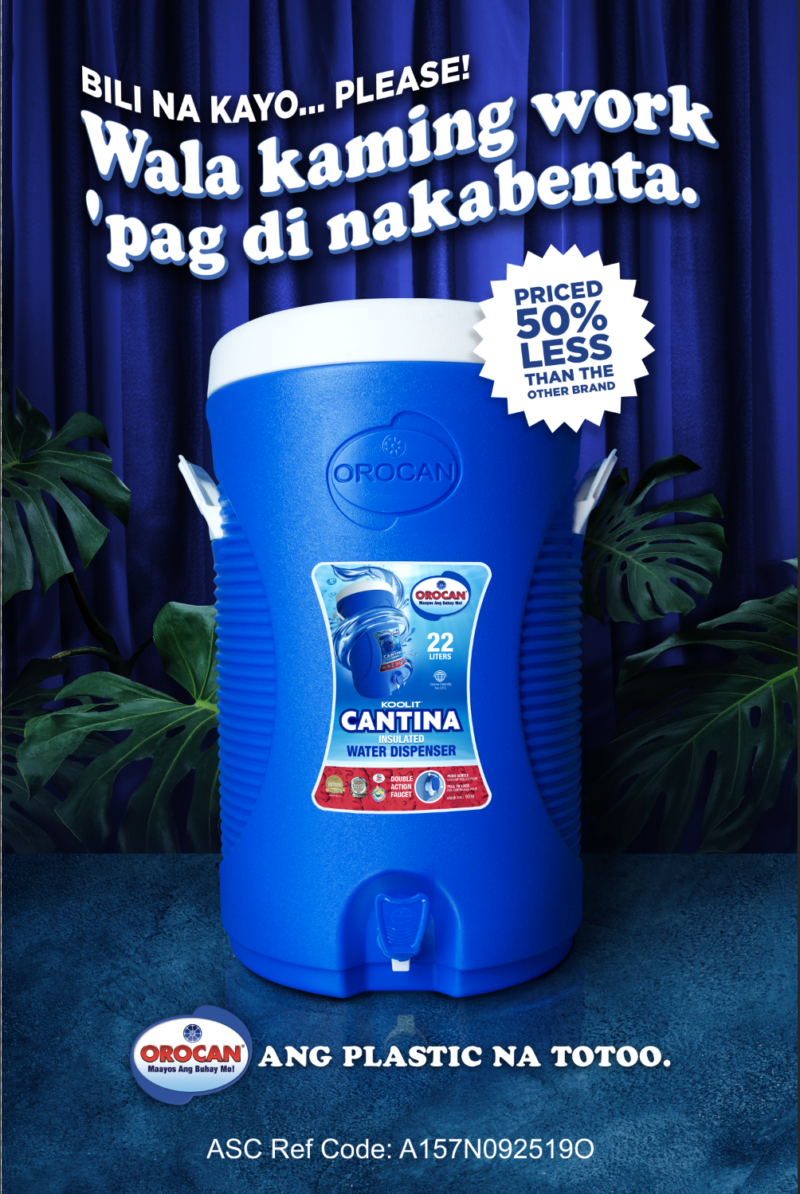 Like, this honest…
It's the kind of campaign that is irreverent, tongue-in-cheek, and throws away everything we ever assumed about what makes ads work. So why is it working? Let's try to explain the joke, and find out.
It's refreshingly different
Everyone wants to make grandiose bombastic promises. Amazing things would happen if you bought their product! But Orocan decided, in keeping with their current slogan, "Ang Plastic na Totoo," to keep it real: yeah, we have a pretty handy Cantina, yeah, it's pretty durable, but no, it's not durable enough to survive a 30-storey drop.
This is different. It's unexpected. And that's why it caught on.
It plays with expectations
By using the same guy who's been on O Shopping for the last few years for their "TotoO Shopping" spoof, they played with people's expectations that this guy was going to do exactly what he's been doing for ages: shill a product to the highest heavens. Except, he doesn't. He immediately admits that nothing's special about the Cantina, but it sure is priced pretty cheap compared to a certain imported brand they're taking a shot at.
It still gets the point across
In the middle of jokes, in the middle of all the self-deprecation, Orocan makes two things very clear: their Koolit Cantina does what it's supposed to do, and its pretty affordable. Because these things are always a part of the ads, it doesn't matter what else they do: they still did an excellent job of communicating why you should get their product.
It's a masterclass in meta-jokes
A meta-joke is a joke made on the expected format of jokes. And in this case, the meta-joke is on the notion of advertising itself. We're so used to advertising stirring emotions in us, but we're genuinely surprised whenever ads poke fun at the standard conventions of ads. It's very rarely done, but here, it's done marvelously: when they say "buy this product, or we'll lose our jobs," they're saying things nobody in the advertising world would ever say aloud, yet mutter under their breath all the time.
It delivers on its promise of honesty
The honesty to a fault isn't a joke: it's played straight, and is definitely not a joke, even if what's happening onscreen is decidedly funny. When they say these things, the reason we laugh is because these things are true. And isn't that so much better than the million other times advertisements pretty much lie to us?
And oh, since we're being honest here and all, we'd like to state for the record that Orocan did not pay us to make this 8List. We'd have gladly told you so if they did, but no luck there.
 It's not trying to insult our intelligence
The Koolit Cantina is a solid product, but it's not trying to reinvent the wheel or change life as we know it. And that's perfectly fine. The fact that the advertising campaign is geared towards respecting the intelligence of the viewers by making us feel that we are in on the joke, and not that the joke is on us, means that the audience gets to feel every bit as smart and witty as the ad itself is.
Is it any wonder why Orocan has recorded a 24% increase in sales almost instantly after the campaign launched? We think not.
It paints Orocan as a genuine underdog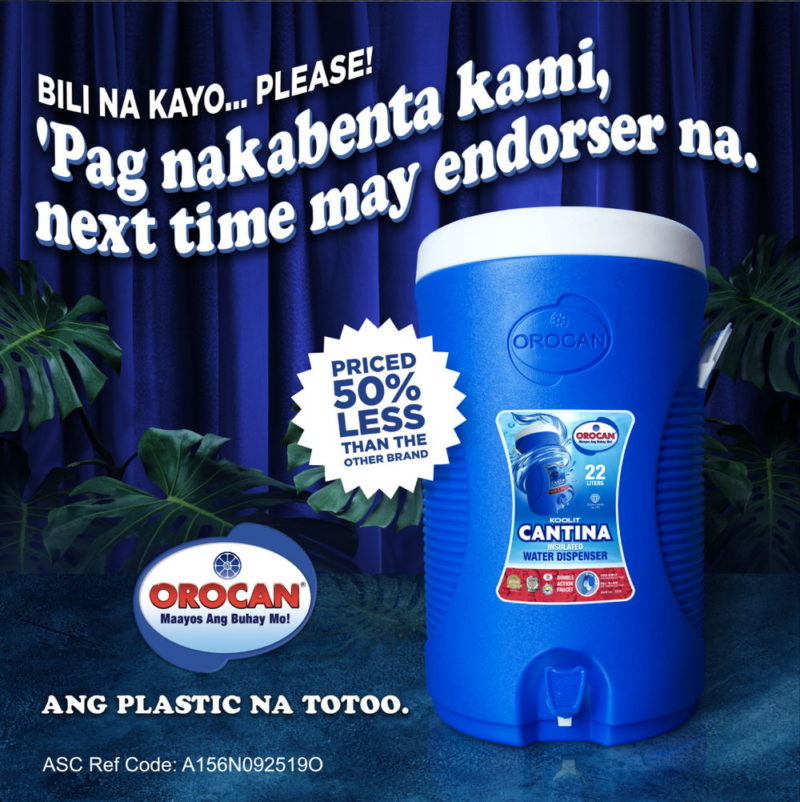 When you're up against a massive internationally recognized product like Coleman, is it any wonder that Orocan can easily paint itself as the underdog? Well, we all like a scrappy underdog, and Orocan demonstrated that in spades with this campaign. It doesn't hurt that hey, Orocan is also proudly Filipino-made, yet it's trying to go toe to toe with an industry giant.
It's hella funny
That's really the simplest reason now, isn't it? It's funny, and we know that funny ads are often memorable ads. This one is no exception.
What is your favorite Orocan Ad? Tell us below!