Leave it to fun-loving Filipinos to make light of any situation. Thanks to Facebook and Pinoy ingenuity, we now have a lot of crazy events that would totally make our day if they were real. Here are some of 'em. See you there!
Hugot Sessions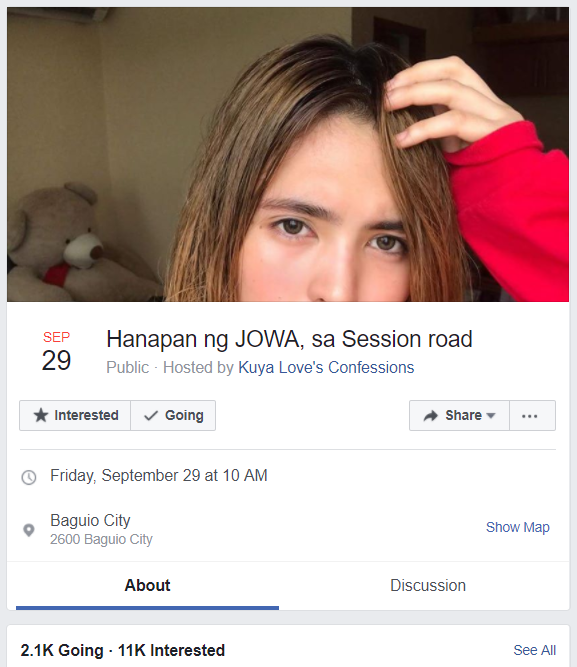 For all the lonely hearts out there, quit posting hugot essays on your wall and take the next bus to Session Road! We're pretty sure your soulmate is out there. Be gullible together.
Super Bawl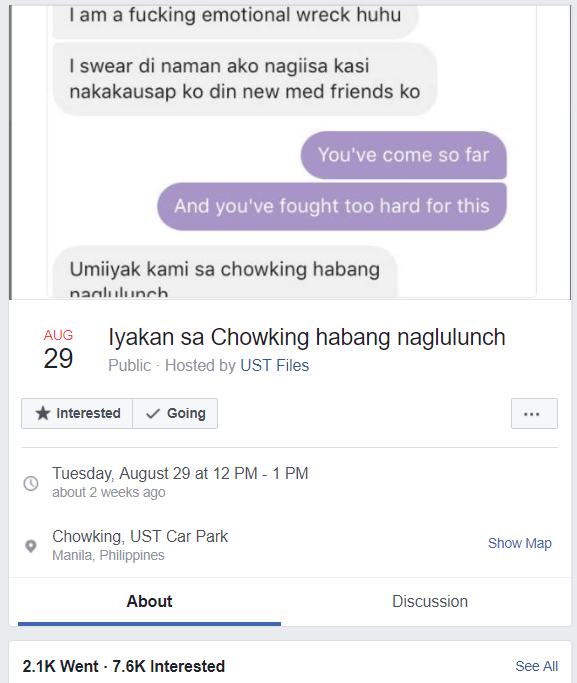 I guess good friends cry together.
Settling Scores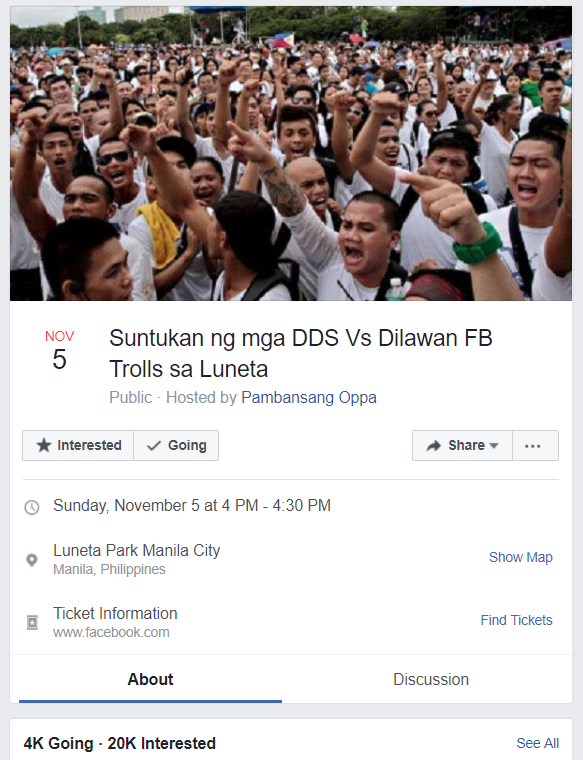 If this were real we'd applaud the bravery of the people attending. Who knew they were brave enough to step out of the safety of their internet anonymity and get in the faces of real people?
Food Fight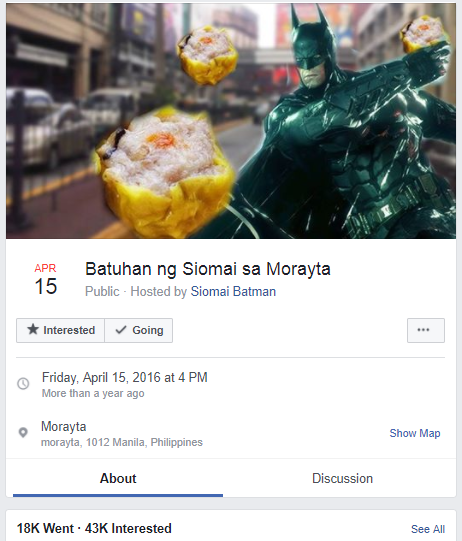 Holy dimsum, we are in!
Outshined Sessions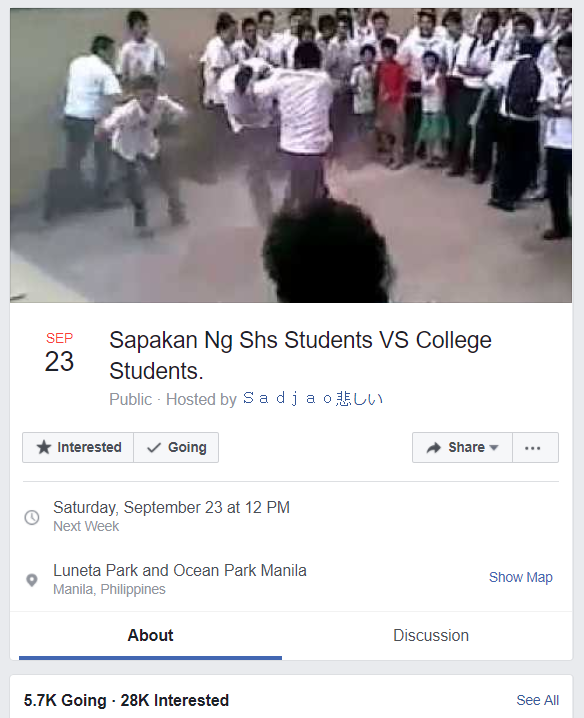 Because these SHS students are really trying the patience of their ates and kuyas.
Ako na Lang Ulit
Calling all the heartbroken people out there, let's try and make it to the Guinness Book of World Records by being the largest group to do this at the same time.
Idol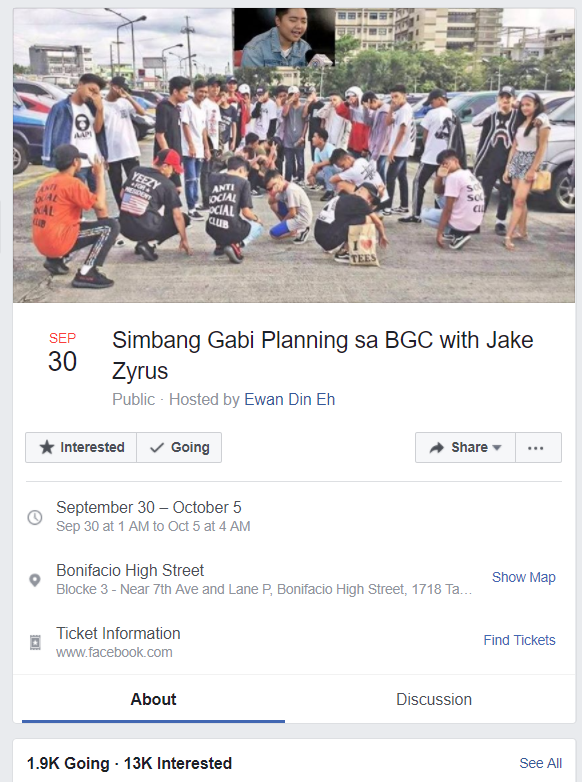 It is the start of the 'Ber months.
Vampire Social Club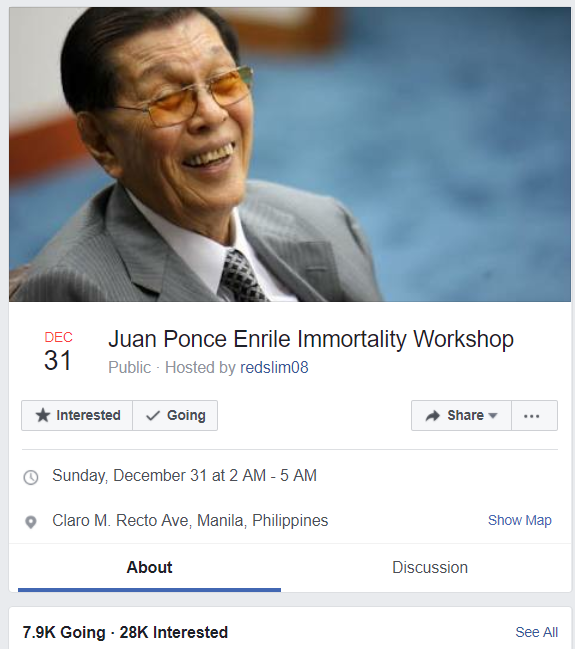 With all these calamities around us, this workshop will be in demand more than ever. Senpai, teach us your secrets!
So which event can we find you at? Share your thoughts with us!