8 Signs 'Kara Mia' is a Worse Trainwreck than 'Sherlock Jr.'
Feb 26, 2019 &nbsp • &nbsp Janus Dosequis Harvey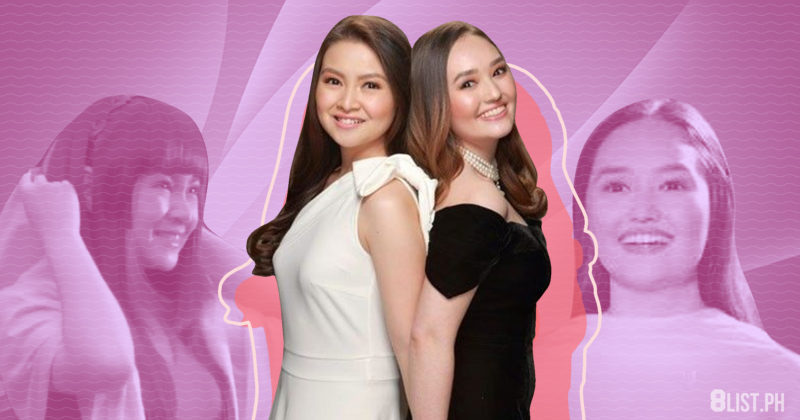 It seemed like such a promising premise for memetic insanity at first, when the series Kara Mia was announced by GMA-7. In the lead-up to the new show, GMA-7 avoided performing the same old missteps they've been notorious for: they didn't take themselves seriously, they didn't lash out at the fans, and best of all, they rolled with the show's memetic value from the word "go." It was a level of self-awareness that felt refreshing and made the prospect of watching Kara Mia a promising one, compared to previous shows like Alyas Robin Hood,Sherlock Jr., or Victor Magtanggol.
And then the first episode happened. And things headed downhill fast, after what seemed like so much promise.
While we thought we could finally make a comedic review where we are laughing with GMA-7 instead of at them, they pretty much committed something so egregious that the rest of our enjoyment of the program was forever marred by it. Here are 8 things that GMA-7 got so, so terribly wrong about their handling of Kara Mia that just absolutely ruins all the goodwill that it built up.
The show threw away all the goodwill that it built up
Their first mistake was also their most obvious.
Watching that hilarious and self-aware video featuring Barbie Forteza and Mika Dela Cruz in character as Kara Mia, you couldn't help but think to yourself, "wow, I wish I was at the pitch meeting where this show got greenlit," because people must have been smoking some really good stuff in that room. We are fans of Barbie Forteza after all, considering her as Spirit Animal material. We know that unlike most other celebrities, Barbie is often in on the joke, even if it's at her own expense.
Unfortunately, all that good press was trampled over by one huge mistake. A huge mistake that deserves to be a shadow looming over this entire list.
They can't transition emotional beats well
With a show like Kara Mia, you expect drama, some low fantasy, some light comedy, and maybe even some horror, thanks to the supernatural angle the show takes.
Unfortunately, while there are great spells of acting from Carmina Villaroel and John Estrada, anytime the mood of the show has to change, it changes awkwardly, as if the show can't handle more than one emotion at a time. The emotional whiplash is wildly unpleasant as we jump from a light-hearted scene to a scene that will haunt you for the rest of your life without any attempt at transition whatsoever.
Kid Kara and Kid Mia are flat-out creepy
I understand that Kara Mia is an overwrought metaphor for not judging people by how they look, but the fact that it's two people sharing the same body leads to so many awkward moments that hit you while you're grabbing a snack in your fridge in the middle of commercials.
Sure, some of the questions we've asked about Kara Mia can be funny, but when you start thinking about the implications of their situation, and the sinister and foreboding aura the show gives all around, you can't help but start thinking of more disturbing scenarios.
It also really doesn't help that the kids playing Kid Kara Mia tend to be terrifying when they start bickering.
Yes, one of them is pretending to be asleep. While standing up.
The body horror implications.
Yung antok na antok kna pero kailangan mong mag-aral.#KaraMia

Me: pic.twitter.com/ynTqs0nyIL

— Kuya J (@jaybeedee23) February 18, 2019
You know the one.
This scene is both the best thing about Kara Mia and also the most horrific one. Who's in control here? Who is slapping whom? And how did this lead to them falling over the overpass railing? In all honesty, this is the kind of trainwreck we wanted to see from Kara Mia. Think Ika-6 na Utos but with less limbs involved. That's comedy gold, and we were all for it. The story could have been ten times worse than Bato combined with Sherlock Jr., and we'd still be watching for moments like this.
Unfortunately, even this stops being funny when we get to that one thing. Yes, we're saving it for last.
A misplaced attempt to channel Susan Roces from Ang Probinsyano
Subtle, guys.
I'm sure it isn't intentional on GMA's part, but all this attempt to shoehorn Catholicism into the show comes off as an attempt to match the overtly religious Susan Roces in ABS-CBN's Ang Probinsyano.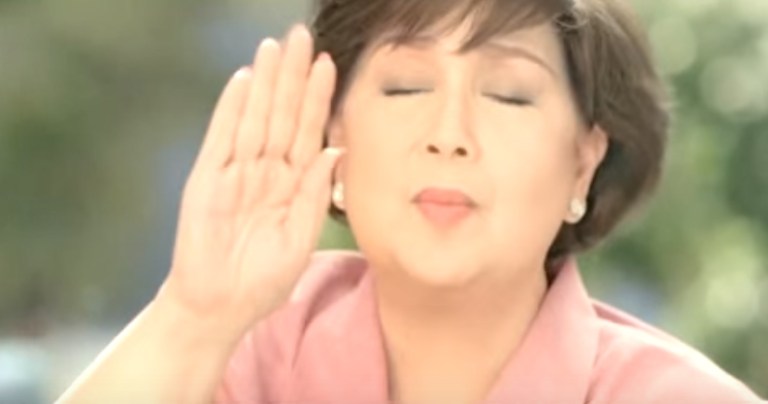 As seen here.
We're fine with one overtly religious character in one network, thank you very much.
Glydel Mercado

Is Glydel Mercado's sole purpose in this show to be the ineffective kontrabida, motivated only because she wants to steal someone else's man? Because it's 2019 after all, and I thought we left those horrific harpy stereotypes a long time ago, even if we can never do away with the mustache-twirling evil for the sake of being evil villains Pinoy soaps all know and love.
Glydel Mercado is so cartoonishly evil in this show, it makes you wonder if she's a CGI character.
A squandered opportunity for Bacolod tourism.
Beautiful scenery. Beautiful drone shots of Bacolod. An earnest attempt at highlighting the tourist attractions they have. All of these attempts at promoting tourism are undermined the minute you tell people that engkantos and malignos are all over the place.
Mike Tan, who plays the mischievous engkanto Iswal in #KaraMia, during last night's #KaraMiaGrandMediaCon! pic.twitter.com/QintTpAYXf

— GMA Artist Center (@ArtistCenter) February 12, 2019
Yes, even with those killer abs.
This backhanded compliment at Bacolod is made even worse when you realize that the people living there are willing to murder a baby just because the baby was born with two faces. So you're telling us that Bacolod, as awesome as it is, happens to be so backwards and so superstitious, they're willing to commit child murder just to prevent a curse from happening? Yeah, that's a great pitch for tourism, all right.
That scene.
Yes, we're finally talking about this scene.
Yes. That's exactly what it looks like.
There's an old wive's tale in Philippine folklore that when an engkanto or maligno rapes a woman, the resulting child will have physical disabilities. Given all that, it is not something we needed to see in 2019, and GMA pushing this superstition, even in the context of a fantaserye, is wildly irresponsible.
This isn't even considering the inevitable victim-blaming and making light of the situation that happened in the aftermath of what happened. Mike Tan's Iswal is an unrepentantly creepy stalker with superpowers enabled by a human mom who is too impotent to stop her son from stalking, harassing, and yes, raping Carmina Villaroel's character.
The minute this scene happened, any interest I had in watching the show just evaporated, and the next episodes were just a horrible slog I had to go through, thereby making this show worse than Victor Magtanggol, worse than Sherlock Jr., worse than Alyas Robinhood, and dare we say it, worse than Bato The Movie. This scene had no place on Philippine Television in 2019, let alone on prime time. It was thoughtless, it was irresponsible, and it ultimately tainted the very existence of Kara and Mia.
Maybe Kara Mia will get better in the coming weeks. But from here on, it's all uphill, because it immediately stopped being funny when they turned rape into a plot point, and handled it with all the grace of a cow on ice. It was a show with so much great potential, squandering as quickly as it began. And though Kara Mia may indeed get better in the coming weeks, though Iswal may get the proper retribution that he deserves for what he did, it is unfortunate that this author will simply not be present to watch these improvements any longer. That's enough trauma for now.
*The views and opinions expressed in this article are solely those of the original author. These views and opinions do not necessarily represent those of the 8List.ph.
What are your thoughts on this show? Tell us below!