8 Signs The Philippines Lives In A Mirror Universe
Jan 22, 2020 &nbsp • &nbsp Kel Fabie
Recently, it has been hypothesized that during the Big Bang, when the universe was created, a similar, opposite backwards universe was born. Here, time runs backwards, as if the universal standard was Benjamin Button. To put it in the vernacular, "tumatanda tayong lahat ng paurong."
Here now are 8 signs that the Philippines might actually be living in that backwards universe.
8. This proposed new bill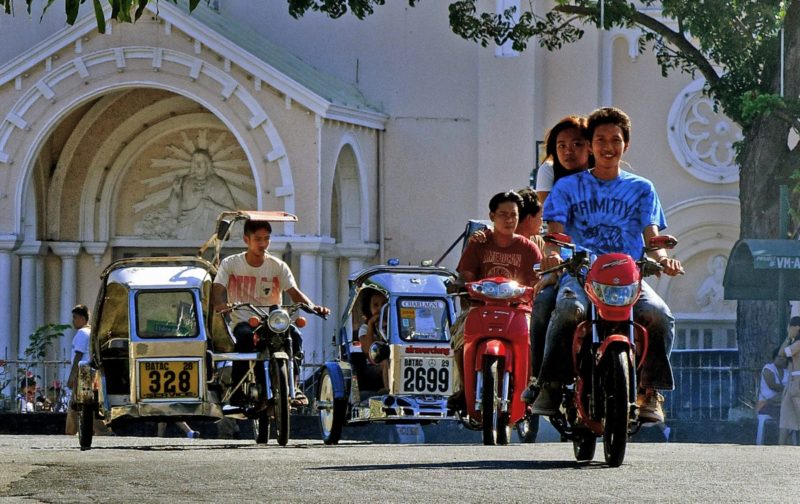 Because we can't screw around with motorcycles enough, congress has decided to propose a bill that makes wearing helmets optional if you're going at 40KPH or less.
Why It's Backwards: I don't know what comes first here, but it sure as heck ain't safety. There's a reason people are supposed to wear helmets when on motorcycles. Keep it that way.
7. These racists
Just today, radio personality Stan Sy asked on his morning show on WAVE 891 how you would greet someone a happy Chinese New Year. The prize was a couple of tickets to the latest Jackie Chan flick. Here are the answers he got…


Keep it classy, guys!
Why it's backwards: Here we are with all this technology and knowledge in our hands. All these facts and we're still of the belief that some races are beneath us? And yeah, it's not that people are "too sensitive" nowadays compared to when we could make these jokes with no (apparent) backlash. It's that people now have the platform to call out crap that has always been crap, even back in the day. You'd think we'd have evolved past that by now, but nope.
6. The fact that this show exists

Whyyyyyyy.
Why it's backwards: Hey, at least, people actually voted to get him back in the Senate, as ridiculous as that was. Nobody asked for this, guys. Nobody.
5. This person who doesn't understand causality.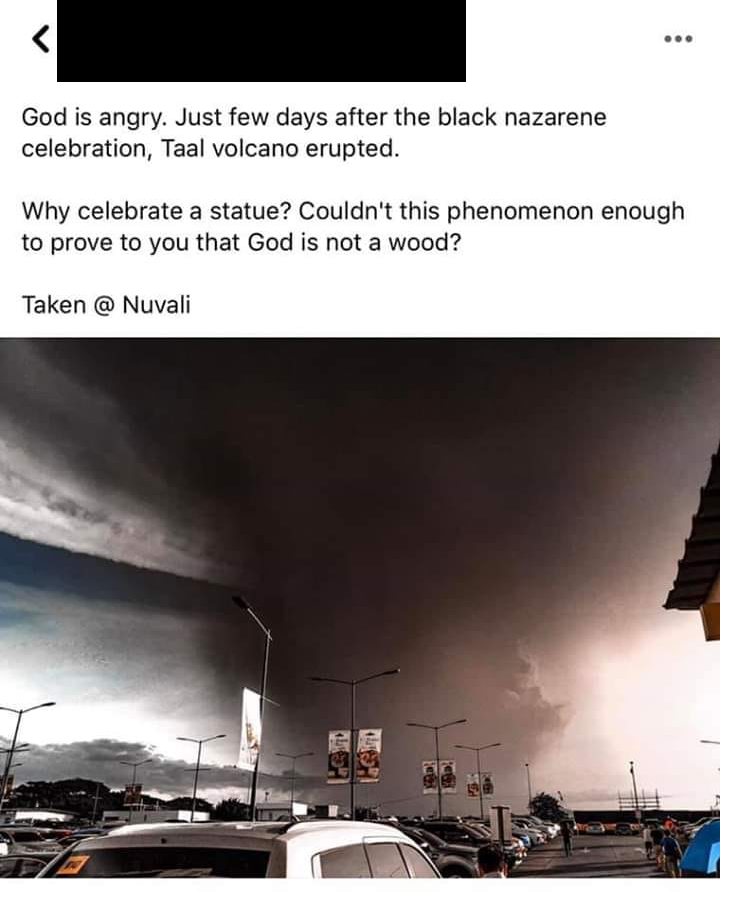 "Batangas, Cavite and Tagaytay shall be punished for something that happened in Quiapo." – not someone who understands how volcanoes work.
We could have talked about the Vice Mayor of Talisay, but this seemed just that more bizarre, which is quite an achievement, when you think about it. We understand the need for prayers at a time of trouble. Really, we do. It comforts us, and even for the non-religious, they know it comes from a good place. The above, on the other hand, decidedly does not.
Why It's Backwards: Did we not leave behind this kind of thinking in the 18th century? Heck, even biblically speaking, anyone who thinks bad natural thing = punishment from God seems to be conveniently ignoring the story of Job. And you know what that means, right? It means Job is above these people. It means people who ignore this fact are below J… [EDITOR'S NOTE: No.]
4. People who keep demanding to know why there's only 8 items on our list.
Sorry. We just couldn't resist.
Why It's Backwards: Yeah, this should speak for itself.
3. This statement from our top DIPLOMAT.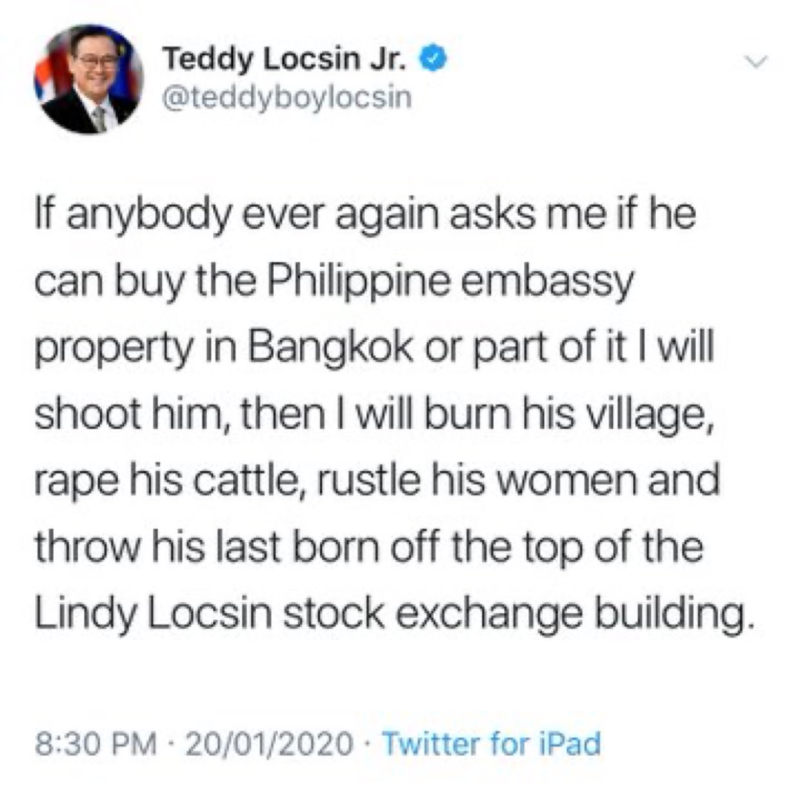 Mooooooo?
Teddy Boy Locsin is a force of nature. We know that, and we respect that. But tweets like these really flies in the face of being a so-called diplomat.
Why It's Backwards: Do we really want to explain this, considering how much we adore the man when he's not this grumpy? Or did Harvey Dent get it right?
2. These people who don't know what they're doing.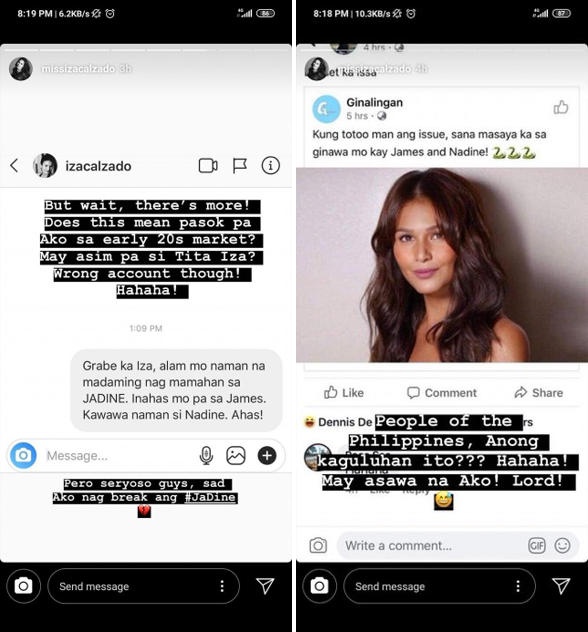 Not pictured: the reason #JaDine broke up.
Everyone is devastated over the end of #JaDine. At the same time, everyone is also speculating that a third party was the impetus for the breakup, and this person was allegedly Issa Pressman, Yassi Pressman's sister. But #JaDine fans have no idea who Issa Pressman is, so they went after the first Issa they could think of: Iza Calzado.
And they went at her. Hard. The attacks got so bad, she trended on Twitter!
Iza, who's both very much married and very much not in James or Nadine's age group, was equal amounts baffled, flattered, and amused.
Why It's Backwards: Remember this?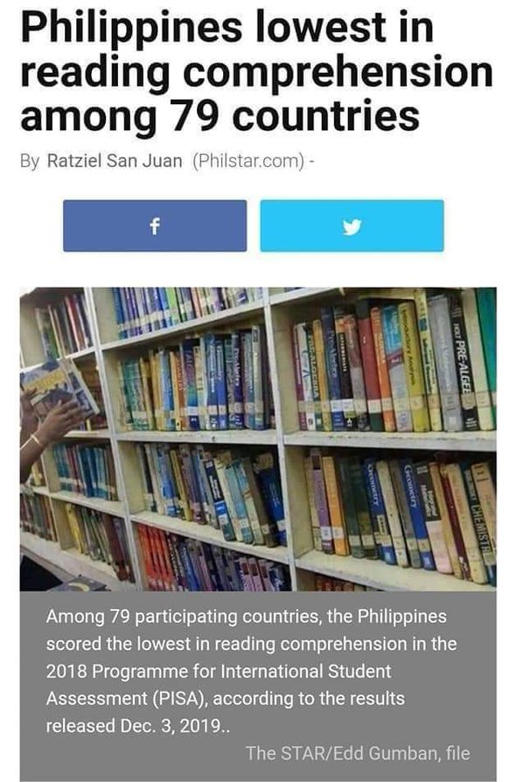 This explains a lot.
Yeah, these people proved the point. I wonder how Izza Ignacio is doing? Would older #JaDine fans be going after her instead?
1. Those of us who thought that this was a good idea.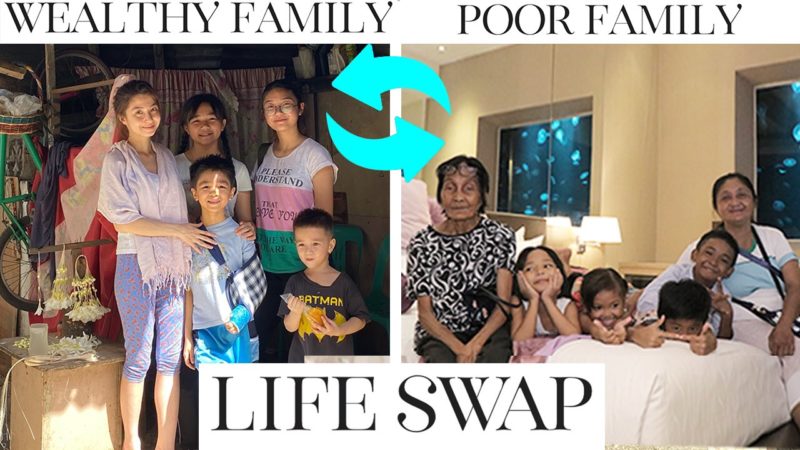 Not pictured: not exploitation.
2.7 million views later, and Donnalyn Bartolome's latest vlog is raking it in. Which is great! After the box office and PR disaster that was "Jacqueline Comes Home," we gotta respect her hustle.
Why It's Backwards: What's problematic, though, is that she used a poor family as human props to teach her siblings "a lesson," and to profit off of them. You know how there was a time in our ugly history where we had human zoos? Well, put a thin coat of subtlety and patronizing sympathy on that, and this is what you get.
And no, it's not a question of intentions. Plenty of people have great intentions that lead to horrible results. The bottomline is, as many people have already stated, the poor are not there for you to feel how blessed you are. They're not props. They're people, and romanticizing their resilience instead of helping uplift their lives is a terrible idea for an "internet challenge." We're pretty sure this Kakaibabe can and will do much better in the future.
Do you think we live in a mirror universe?