Have you ever had that feeling when you're crushing on someone so hard, but you just can't get yourself to tell them? You try looking for the perfect moment but you talk yourself out of every one that comes your way because you're too shy. Well, we might have just the solution for you: music. Wait for that perfect moment in the car, when you're on the way home with your crush after a perfect day out, and put on this playlist. If you play the entire list, there's no way they're not going to get the hint. Go on, give it a try! Thank us later.
Can't Help Falling In Love With You – Elvis Presley
The classic of all classic love songs. So many artists have created their own versions of this but the original Elvis version will always have some sort of magic behind it. Make sure you throw some doe-eyed glances towards your crush's way too — that'll set the mood for sure!
Best Part – Daniel Caesar feat. H.E.R.
With Daniel Caesar's soulful voice, this song sounds even more heartfelt. "Best Part" compares a lover to all the things that can brighten a day — coffee in the morning, sunshine in the rain, he even compares her to the best part of a movie.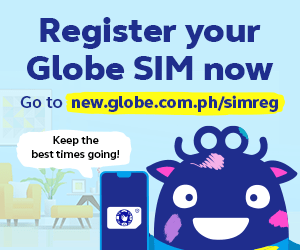 Favorite Thing – Yuna
Yuna can make pretty much everyone feel special with her melodic voice. This is a perfect song to play for anyone that no matter what they do, you think is adorable; even when it's just sipping on their coffee in the morning. Also for that person that helps you believe in yourself, when you don't know how to.
I Knew This Would Be Love – Imaginary Future feat. Kina Grannis
This song is an adorable unraveling of how from the moment the couple met, they knew that they had each other's hearts and that it would turn into love. Side note: the singer, Jesse Epstein, got his stage name "Imaginary Future" from the lyrics of one of his wife's songs. How adorable is that?
Bloom – The Paper Kites
Something about The Paper Kites brings such innocence and delicateness. "Bloom" is a sweet song about wanting to be with someone because of the way they make you feel; filling your lungs with sweetness and your head with thoughts of them.
Better Together – Us The Duo
The American Folk Pop husband-wife duo did a really sweet cover of Jack Johnson's "Better Together." It's such a light and easy song that flows as easily as young love does.
Pink Skies – LANY
In our opinion, this will always be one of the cutest love songs — especially if you start off as best friends, and then fall in love with each other. Take note: if your crush sings "you are my favorite everything," along with you as they're gazing at you, they probably feel the same way!
Stolen – Dashboard Confessional
This one is a little bit older, but it will always be such a good song to sing to someone who has indeed stolen your heart. "You're the best one of the best ones." Make sure you look into their eyes and sing your heart out in the chorus!
Click here for the Spotify playlist.