It's Halloween season again! 'Tis the season to dress up scary, or you know, scare ourselves by binge-watching horror movies or tell random ghost stories. But more than ghosts and supernatural beings, there's actually one person who makes our hearts beat faster (in a really scary way), especially when they get mad.
And it's no other than our moms.
Nothing really beats the terrifying feeling of being scolded by them; their texts are scarier than the horror novels we read, and their angry voice would make our hearts jump, worse than those Reddit podcasts. Our knees would be trembling as we approach home.
Here are some of the scariest texts that we've all received from our moms that really made us scared, more than Halloween ever did:
8. When she mentions your whole name.

When she no longer calls you by your nickname, it's time to say goodbye to your friends.
7. When she's not the only one who's mad.

The next thing you know, your inbox  are full of angry texts from all the family members, and call logs are in double digits.
6. When she's texted your friend.

Turns out she texted almost all of your friends.
5. When she gets personal.

And then you feel attacked.
4. When she's threatening you:

You better go home ASAP.
3. When she's so done:

It's time to crash your beshie's condo!
2. When there are no words needed: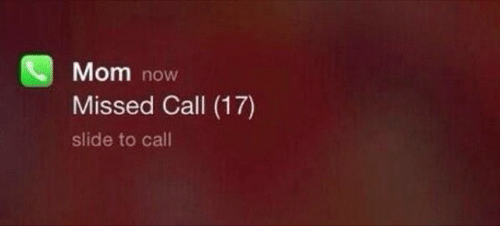 Lupa, kainin mo na 'ko.
1. When you lost her most valuable thing.

You either buy her a new one, or magdasal ka na pauwi.
What is the scariest text that you got from your mom? Share with us in the comments section below!