Is the economy down or up? Are we winning or losing the drug war? Is it Alvarez or CGMA? We may not have all the answers to just a few of the questions raised in the President's mercifully short SONA, but we sure know something worth everything: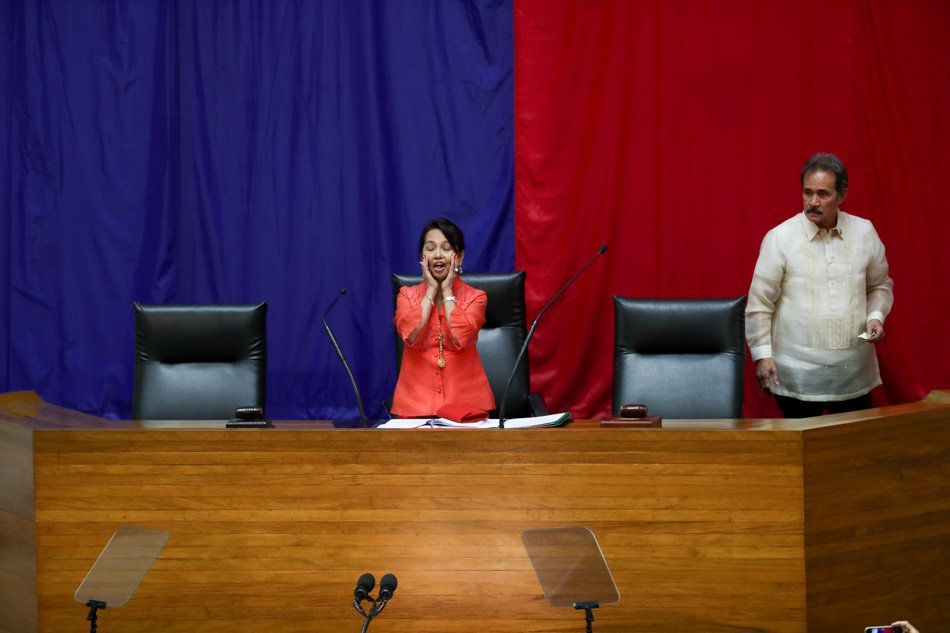 So exactly what was she shouting? Given the lack of any audio recording devices picking the sound up and her hands making it difficult to accurately lip-read, we trawled the internet for a few ideas…
Tayo'y Tumalon, Tayo'y Sumigaw…
"Heyyyy!"
Imagine The Audition For This
No, really. Just imagine.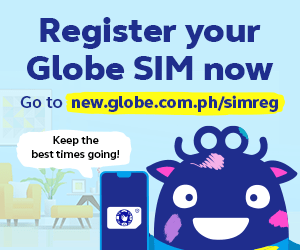 I Like Combining Memes
Technically, trespassing is also a crime. How do I know?
Dropping Some Hard Truths.
Savage.
Before Ex-B, There Was…
This is Evergreen AF
Love, soft as an easy chair… pic.twitter.com/oytaUk9PAu

— Patricia (@patriciasahagun) July 24, 2018
It's Ya Boy!
"We the best!!!"
"DJ KHALED!!!" #SONA2018 pic.twitter.com/IJQqgwTBbb

— Ayana Ericka (@ayrickaa) July 23, 2018
Are Ya Ready Kids?
An oldie but a goodie we came up with ourselves.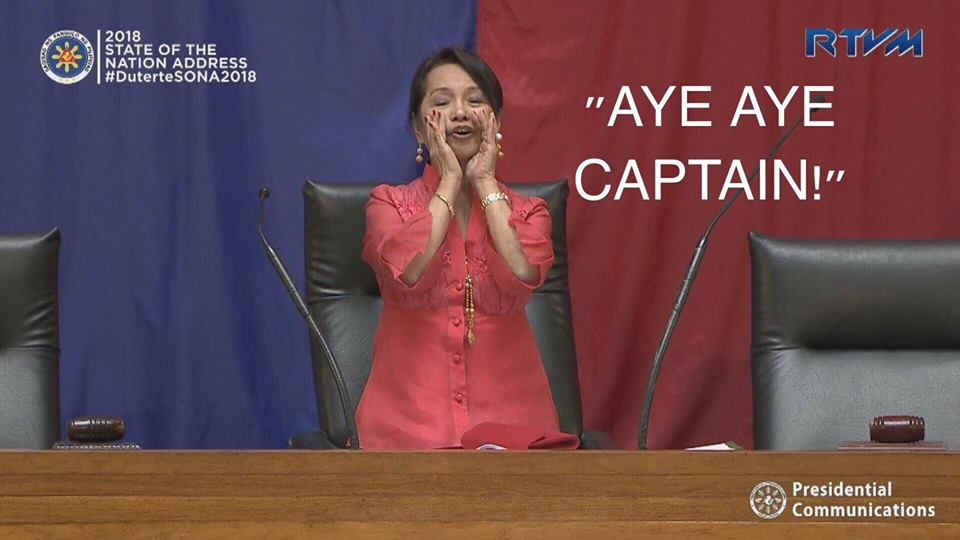 Dao Ming Si!!!
And now, for your video viewing pleasure…
Ayiieee nakakakilig <3

Gloria: Dao Ming Si…

Gadon: Shan Cai…

#MeteorGarden2018 #NewLoveTeam #GloRry #KMJS #24Oras

Posted by Brylle Iris Sy on Monday, July 23, 2018
What's your favorite? Share them with us below!