4. Retractable Dog Leash
The first patent for a retractable dog leash was filed in 1908 by Mary Delaney for the purpose of preventing her dogs from running to where they shouldn't. Her patent is cited by all subsequent patents for adjustable dog leashes, including the 1940 blueprint that most manufacturers of today use as reference.
3. Foot Pedal Trashcans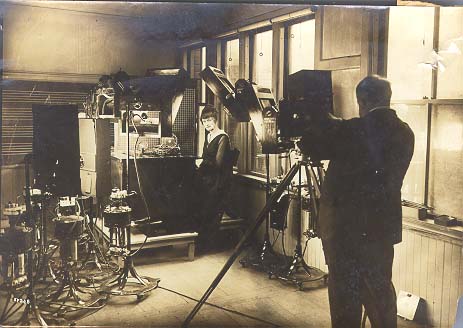 We have America's First Lady of Engineering Lillian Gilbreth to thank for the foot pedal found in most trashcans making garbage disposal more efficient and hygienic. She also created the inner shelve in fridge doors. She was also the mother of Frank Gilbreth, Jr. and Ernestine Gilbreth Carey who wrote the autobiographical book Cheaper by the Dozen.
2. Fire Escapes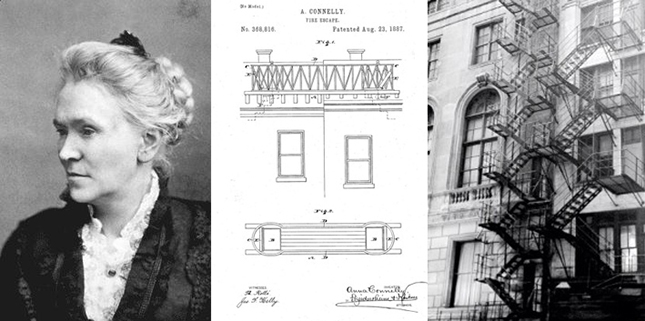 Credit for inventing the fire escape goes to Anna Connelly, but it didn't look nor function the same as modern fire escapes. Her invention was a fire escape bridge with which residents would cross to the neighboring building from the rooftop where they would then safely evacuate. In the 1900s, her invention became part of many mandatory building safety codes across the US.
1. Circular Saws
No one could ever guess that the inventor of the circular saw would be a weaver. Tabitha Babbitt noticed how the men in her community would cut wooden logs using a two-person saw which, she realized, wasn't very efficient. She experimented with her spinning wheel, adding a small circular blade, until she developed a bigger tool powered by water for the woodcutters. To her, work should be done "smarter, not harder."
Did these women change the way you see everyday objects? Tell us our thoughts below!