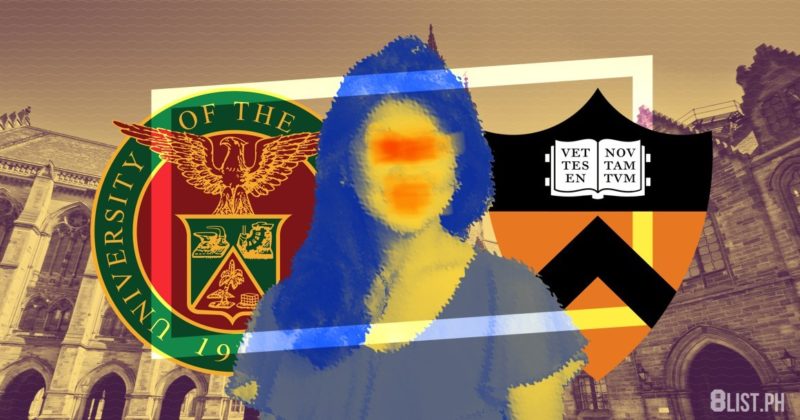 Let's say that you are a politician who claims to have graduated from the premiere state university, and one of the prestigious Ivy League universities in America. This is totally just a hypothetical example, and not one based on any real events whatsoever. The thing is, it's obvious to everyone but yourself that you weren't too upfront about  certain things.
The problem is, things catch up with you. And when one gets caught, how often is it that they just acknowledge that the jig is up, and just come clean? Well, it seems they'd rather do 8 other things before even considering that. Things like…
Deflecting
So now, people are bugging you about your version of the story. Now is a good point to come clean, maybe admit that you didn't graduate from a prestigious university, and turn yourself into an inspirational story: if you can be a great leader even without a prestigious education, so can anybody else.
Instead, you deflect the issue. You talk about how this is all politics, and it's all mud-slinging, while never giving a straight answer about what you claimed.
Ignoring
But some people will not be deterred, and they will press on. What to do?
Apparently, the next trick in the book is to pretend you didn't hear the question, while going about your business. Maybe your bodyguards will harass the people who keep asking you these annoying questions. Again, all totally hypothetically. This has nothing to do with real events in real life, as far as we know.
Pretending There's Room For Error
But no, ignoring it won't make it go away. And instead of owning up, you deflected, you ignored. How do you ramp it up? By leaving yourself wiggle room if you do end up caught, 100%, no take-backsies.
Now, maybe you won't say "I graduated from these places." You will say, "As far as I know, I graduated from these places." That way, if it ends up being proven unequivocally that you did not, you can simply say it was an "honest" mistake on your part, because apparently, people can misremember the fact that they graduated college and post-grad, let alone from where.
Alternatively, you can also "rephrase" what you said, like the time you said "Forget the past and move on," you'll tell them, when called out over your insensitivity, that "you never said to 'forget the past and move on, just that people need to move on and forget the past'" despite the fact that it's literally what you just said.
Getting Angry
Well, they've gone and done it. They have disrespected you. How dare they? Don't they know who your family is?!? Why, if your dad were still alive…
Projecting
Wait, why is everyone mad at you? Why, for all we know, they could be high school dropouts. They could be not telling the truth. They could have thrown our country under authoritarian rule for two whole decades. They could have violated human rights a staggering 10,000 times. They could have killed someone for asking a simple question.
Oh, wait. That's not actually possible.
A Change In Language
Still being trapped? Just tell them "keri lang yan," and flip your hair, then tell them they should elect "a totoong bakla" into Senate, which is patently ridiculous because not only are you a straight woman who never ever went through the persecution gay people have in life, you also aren't literally "totoo" in any conceivable way, making a statement like that another untrue.
Doubling Down
No, really. I graduated from these places!
But what if these places already said you did not?
No, I really did! Like, check out these pictures!
But where's the diploma?
I, uhh, lost it, but trust me on this!
So losing your diploma means we should trust you, while someone losing their application form for amnesty means amnesty was never given despite amnesty clearly being given as a matter of public record? Oh-kay then.
More Covering Up
Perhaps the worst thing about denial is that you can't stop as long as you think you can get away with it. They'll just dig their heels, plant their fingers in their ears, and keep repeating their version until everyone gets tired and leaves them alone.
Or not. Because the worst thing about people like these is that we still vote for them, anyways. Huh.
*The views and opinions expressed in this article are solely those of the original author. These views and opinions do not necessarily represent those of the 8List.ph.