After a long, toe-curling time of waiting, TWICE finally dropped their new music video titled "Feel Special".
Probably one of the most anticipated comeback among K-pop fans this year, TWICE definitely did not disappoint. Whether we stan them or not, one just can't help but fall head-over-heels with these girls.
Here are 8 things that we loved about TWICE's "Feel Special" MV:
Chaeyoung Welcoming us to the New Era
LOOK AT CHAEYOUNG SHE STARTED THE MF SONG I AM SOBBING #TWICE_FeelSpecial pic.twitter.com/t2QH5CXZEf

— ♡ (@dubchaengclub) September 23, 2019
"Feel Special" marks a whole new era for the girls and we couldn't be more than pleased that it was Chaeyoung who opened the song and welcomed us with her sweet vocals.
The Sexy and Powerful Choreography
I can't even express how much I love this song, MV, choreo, outfits, concept, just everything!
OMG QUEENS!!!!!!! @JYPETWICE #TWICE_FeelSpecial pic.twitter.com/8s8yhO2ACj

— ~•ℂℋᎯℛℒℰℰ•~ (@wambarley) September 23, 2019
Whoever said that Twice can only dance to the most basic steps were probably quaking when they started hitting those beats with their snappy yet sexy dance moves.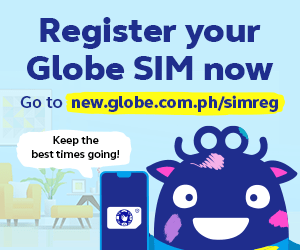 The Heartfelt Lyrics

"I just wanted to hide, didn't wanna face the world–as if everything has lost meaning…"
Looking past the flashy aesthetic and the catchy beats, the lyrics of "Feel Special" really hits the heart.
What the girls sang about were things that everyone had felt at least once. Every word will really tug at your emotions and make you conscious about the feelings of these people around you.
Glamorous Aesthetic


Via Twitter: TWICE
From the teasers down to the MV itself, the all-glam concept really did it for the girls.
This new era proved that TWICE had grown up and are now elegant, young ladies that are set to conquer the world with their talents and beauty.
These Gorgeous Outfits
View this post on Instagram
What's a concept without the perfect outfits to back it up?
We are thankful for TWICE's glam-squad who made our girls look real stunning for this comeback. All those rhinestones and glitters really accentuated each girl's beauty.
Bye-bye to Momo's Girly Bangs
MISS HIRAI MOMO!!!! YOUR BEAUTY!!!! #FeelSpecial#FeelSpecial_Day #TWICE_FeelSpecial #YouMakeMeFeelSpecial pic.twitter.com/HsP66tRid1

— Daily Hirai Momo | #FeelSpecial (@dailyhiraimomo) September 23, 2019
Everyone's and their mom's jaws dropped when the teasers for Feel Special were released and Momo had bid her cutesy bangs goodbye and showed us what an elegant young lady she is.
Their Stunning Visuals

This comeback definitely let every member shine with their own charm and beauty.
But, of course, Tzuyu—in her stunning spring goddess outfit—showed us that her visuals are unbeatable and will remain at the top.

Chaeyoung and Mina's Aww-inducing Scene



Admit it, whether you're a Once or not, this scene had your heart clenching with so much feels.
Their sincere smiles, coupled with the touching lyrics were enough to raise goosebumps and make all of us sob.
What do you think about TWICE's new MV? Share your thoughts with us below!