One wouldn't think that a bunch of strippers ripping off millionaires between discussions of lap dances and making ends meet could be inspiring, tasteful, or empowering in any way, but here we are, and you'll be glad you came.
POLE POSITION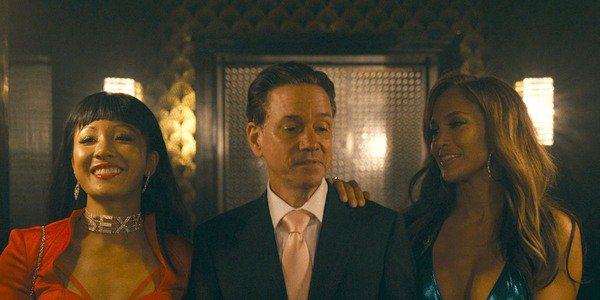 On first glance, a movie about strippers sticking it to the Man sounds like some sort of guilty-pleasure B movie, but Hustlers lets you know, 15 minutes in, via iconic character introduction, that it's so much more than that. The moment in question is when we, courtesy of newbie stripper Destiny (Constance Wu, Crazy Rich Asians), first see Ramona (Jennifer Lopez, Gigli) in action. Simultaneously fierce, commanding, and impossibly sexy, Ramona's pole dance tells us that she is nobody's plaything – this is a woman completely in control, both of herself and anyone who happens to be looking. She, and, by extension, the movie, deserves our attention, and will not be treated with anything less than seriousness.
BASED ON A TRUE STORY

Based on an article originally published in New York magazine, Hustlers is a lurid, vivid look into the lengths one would go to provide for their loved ones, and how the best intentions can be rendered irrelevant by greed. The majority of the film is presented as a flashback, with Destiny recounting her story for the benefit of reporter Elizabeth (Julia Styles, 10 Things I Hate About You).
The film's narrative film centers around Destiny and Ramona's burgeoning relationship as they go from mentor-mentee, to BFF's, to literal partners in crime. Wu and Lopez play off each other and their assorted castmates well, imbuing their core group of hustlers with the sort of engaging camaraderie sorely missing from the similarly-themed Ocean's Eight (2018). Good thing, too, as the relationship is the film's emotional heart, providing what would otherwise be a female riff on Goodfellas (1990) with the pathos needed for us to care about people who are, at the end of the day, criminals.
STRONG CHARACTERS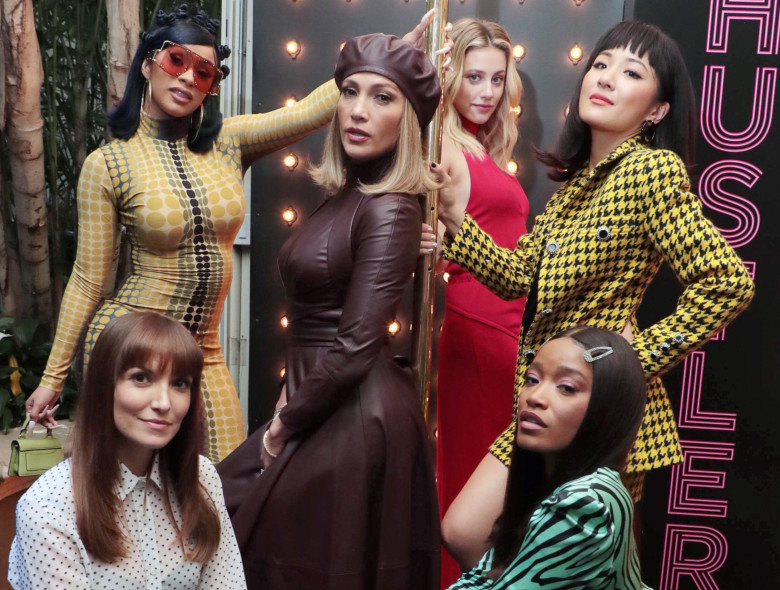 The main characters may be people whose main line of work involves little-to-no clothing, but writer-director Lorene Scafaria (Nick and Norah's Infinite Playlist) ensures the film never strays into the obvious exploitative routes. Powered by Scarafina's expert dialogue, even scenes in the strippers' dressing room, so cringe-worthy in Burlesque (2010) and Showgirls (1995), are effective in developing the characters as real flesh and blood people. Empowered by the director, the material, or both, the supporting cast is game for the challenge, with the likes of rapper Cardi B and Lizzo, as well as TV stars Keke Palmer (True Jackson, VP) and Lili Reinhart (Riverdale), bringing spirited life to the proceedings.
The film especially shines in its depiction of the relationships between the main characters, allowing the audience to invest in their motivations and consequent actions. Destiny, for example, would rather be doing anything else for the sake of her daughter and grandmother, but as a conversation following a chance encounter with Ramona reveals, there's precious little either wouldn't do for their loved ones. Thus, when Ramona reveals her scheme to flip the script on their ostensible clients, Destiny is all in.
REVENGE OF THE UNDERDOGS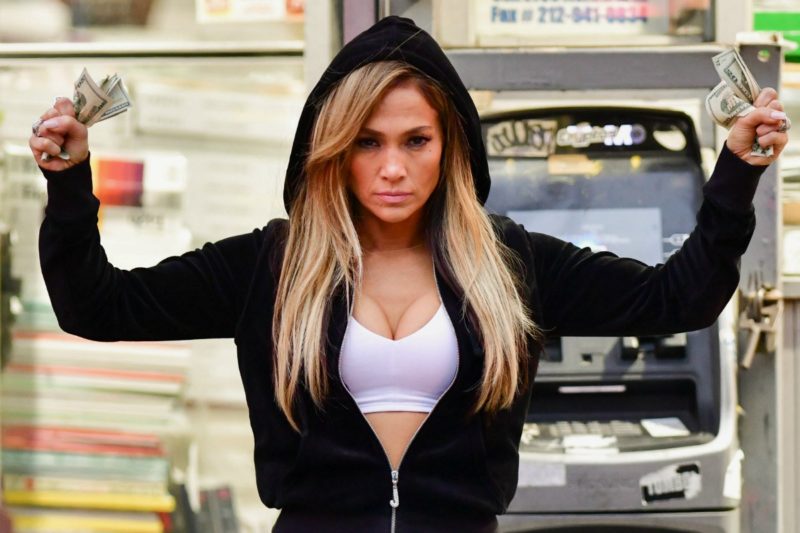 The scheme comes about as a result of the 2008 economic crisis, which creates a steep decline in their strip club's patronage. Since the crash was the fault of fat cat Wall Street-types who were never going to see jail time for their crimes, Ramona figures it's only fair to fleece their credit cards for a few thousand dollars a pop. Luring their targets to the strip club as their go-to destination (in exchange for a cut), the women use a combination of narcotics, alcohol, and the power of suggestion to get what they want out of the men's wallets. Ramona rightly reasons that few (if any) of their targets would be likely to complain after the fact, for fear of the public scandals such actions would create.
The plan is a rousing success, enabling the team to pay off their debts, which, in Destiny and Ramona's cases, include young daughters they are raising as single moms. Unfortunately, it isn't long before the team's ambition overreaches their grasp, the operation going awry when  outsiders are brought in to expand the inner circle. At that point, when everything goes downhill, Destiny will be forced to choose what she values most.
STAR POWER

Hustlers is a worthy crime film, a story rich in dialogue, characterization, twists, and double crosses. As with the best in the genre, the film doesn't dwell on whether or not Ramona and Destiny are justified in their actions, the filmmakers wisely assuming the audience is smart enough to know that it's wrong, letting us bask freely in the visceral thrill of the well-executed con(s). While we are shown the ultimate results of these crimes, it is the relationship between the two lead characters that is presented as having more weight overall, which Lopez and Wu pull off beautifully.
HAIL TO THE QUEEN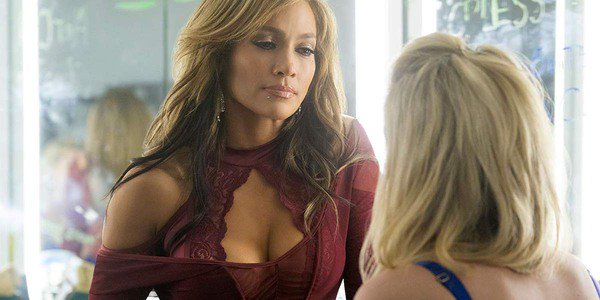 Wu may be the one telling the story, but J-Lo is unquestionably the star here, exuding effortless confidence whenever she's onscreen. Doing double duty as producer, this is the Lopez that movie dreams are made of, her natural charisma coming through in every frame. As Ramona, the benefits of intensive dance training are readily evident, but it is her interactions with Destiny that reveal the character to be more than her projected image of a strong, independent woman. As the ringleader, her single mom wings extend to cover those under her; as a con artist, she is ruthless with regard to the men they entrap. As was the case with the crimes said men themselves perpetrated, this is business, after all.
THE BOTTOM LINE
What might at first look like a slight, ultimately insignificant romp turns out to be something much more, led by Jennifer Lopez' indisputable star power, and an empathetic turn from Crazy Rich Asians' Constance Wu, and powered by a smart, witty script that pays respect to everyone involved.
Except, of course, for the Wall Street guys.
What are your thoughts on this movie? Tell us below!