If you're a 90s kid like me, chances are, Disney's "Mulan" is among the first films you saw in a movie theater, making it an instant favorite on your list. I wouldn't be surprised either if you've been anticipating and keeping an eye out for news about its upcoming live-action remake, which has already broken some hearts when it was reported that the film, due for a spring 2020 release, wouldn't feature the songs we loved from the animated original, the hot General Li Shang, and even worse, Mulan's best pal Mushu (cue the tears).
But when the first trailer of the new Mulan dropped today (past midnight, actually), you can bet that I was one of those fans who rubbed sleep off their eyes just to catch a glimpse of the 21st century version of our beloved heroine, and omg—it did not disappoint! If you haven't seen it yet, well, dishonor on your cow! Here are 8 things we absolutely loved about it:
Liu Yifei as Mulan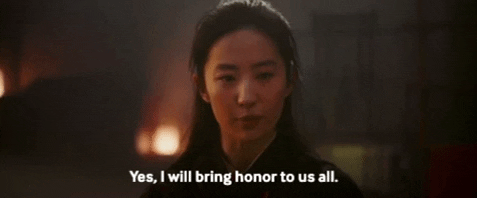 Who is that girl I see? It's Liu Yifei and she's our new Mulan! Besting nearly 1,000 candidates for the titular role, the Chinese-American actress also known as Crystal Liu is first seen riding Mulan's trusty steed Khan in a field. We then get a closer look of her when she was told that an auspicious match for her has been found. She then accepts the news, and says "Yes, I will bring honor to us all," sending shivers down our spine coz damn—she's THAT perfect! Throughout the 1.5-minute trailer, we see her embodying the delicacy and grit of the Chinese epic's heroine, and we already can't get enough of her!
The trailer's release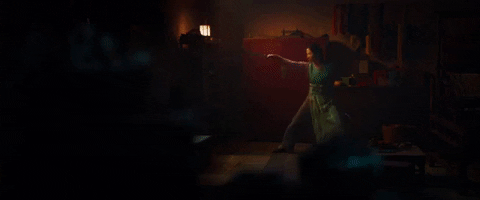 Disney chose to launch the first official trailer of "Mulan" during halftime of the FIFA Women's World Cup soccer final. We don't know, but that's what we call great timing, especially for a movie about a strong-willed woman who'd take her ailing father's place in the army than work on her domestic skills to be a good wife. Yes to girl power!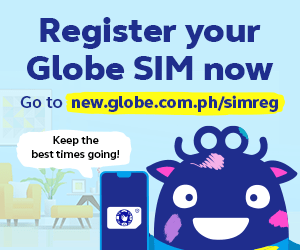 The all-Asian cast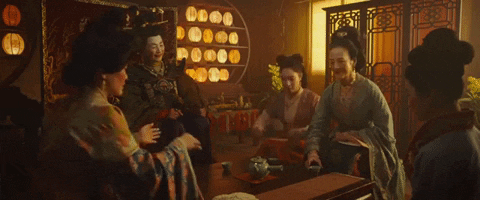 You know what I loved most about seeing "Mulan" as a kid? It's watching a character who looks like me kick some serious ass in an animated movie. And knowing that the live-action version roped in Asian actors for the roles in the film truly excites me. I couldn't care less about people saying Disney's cashing in on representation. "Mulan" is loosely based on a Chinese ballad. It's supposed to have an Asian cast first and foremost! And, could you just imagine all the Asian kids who'll be inspired by the movie and draw a deeper connection to it?
The cinematography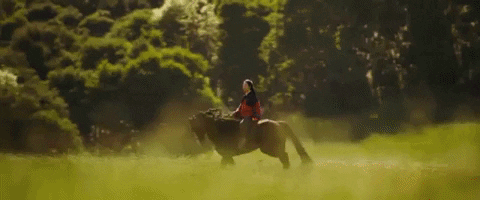 If the 1998 film is known for its stunning Chinese painting-inspired design and animation, then the 2020 version might just make its mark for its breathtaking cinematography. In the trailer, we see sweeping views and beautifully framed shots as well as plays on patterns and colors.
The costumes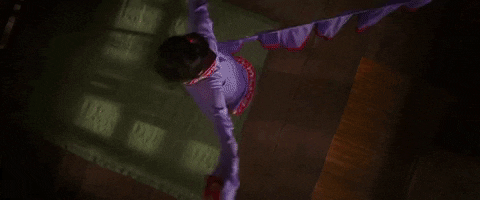 The film tries to stay true to history in terms of fashion, with the colorful Northern Wei Dynasty outfits featured in the trailer, making for gorgeous scenes like when Mulan is being dressed and made up for her appointment with the matchmaker.
The new love interest

Mulan's love interest does not come in the form of a big and buff army general in this film. Instead, we see an ambitious young recruit named Chen Honghui, who joins the unit Mulan is part of. Played by Macanese-New Zealander Yoson An, he'll surely be an interesting character to see fighting bad guys alongside our heroine.
References to the animated film
Okay, a lot of the things we loved about the animated movie may have been cut out from the live-action version, but hey, the trailer tells us that they somehow tried to incorporate several elements from the original into the new film. I was personally glad to see that Khan resembles the cartoon Khan. The training scene looks like a cut from the "I'll Make A Man Out Of You" number. And, the avalanche scene seems just as intense.
All the bad-assery
Strong lines, exciting action sequences, epic battle scenes… Fast forward to 2020, please!
Watch the trailer here:
What are your thoughts on this live-action adaptation? Tell us below!