Most of us know the mood-boosting quality of a great outfit or a new gadget. What more if the items are on sale? Gear up for some major retail therapy coming soon with SM City North EDSA's The Great Northern Sale. But before you go all Blair Waldorf and shop to your heart's content, here are a few things you need to prepare to make the most of your shopping experience.
Make sure you know important details of the sale beforehand
Every sale is different from another. In order to make the most out of it, you should do your own research. SM City North EDSA's The Great Northern Sale, for example, gives you further discounts when you use your SM Prestige card on July 19 and your SM Advantage Card on July 20. If you're going on a Sunday, you can attend Mass at the new chapel as early as 10:30 AM. You don't have to worry about parking spaces since the North Towers Carpark has over 1000 additional parking slots. SM City North EDSA's mall hours will also be extended to 12 MN from July 19 to 21 giving you more time to shop.
Do away with your clothes that don't spark joy
The first step to prepare for some major shopping is to evaluate what you currently have. If there are clothes in your closet which you haven't worn in the past 3 months, consider handing them over to your sister. Use shopping sales as opportunities to give your closet a makeover. You can finally retire your clothes and find new favorites, or buy a new pair of pants and shoes!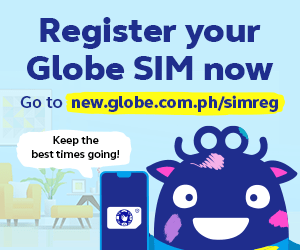 Plan out your shopping strategy
Since you've evaluated you closet and got rid of clothes you never use anymore, maybe it's time for a wardrobe update. You can start by listing items you want to buy beforehand to serve as a guide during the sale. It's important to think about what kind of clothes you want to buy so you can properly strategize. Tip: Create a capsule wardrobe by picking tops and bottoms in neutral colors that will go well with at least 3 other outfits.
Watch reviews of gadgets you are planning on buying
A sale doesn't only mean clothes, bags, and shoes. SM City North EDSA's The Great Northern Sale, for example, has select gadgets up to 70% off. This might be your chance to purchase a new phone or to get that camera you've always wanted.
Make an itinerary based on the brands you're interested in
Since you're going to be up against a thousand other shoppers, time is of the essence. Maximize your time by advance researching brands you're planning on visiting and mapping out a route. You can create an itinerary around this and plan how your day will go. With a mall as huge as SM City North EDSA, you wouldn't want to double back or go in circles. The Great Northern Sale and its wide selection of participating brands will give you everything you would need from fashion to beauty, to gadgets and furniture!
If you're an early planner, use this as an opportunity to start stocking on gifts
Organized gift-givers know only too well that it's never too early to plan for Christmas. Plan the gifts you want to give your family and friends either for Christmas or for other special occasions, and buy them on sale. Apart from the obvious savings, you'll have peace of mind knowing that you've got everything prepared early on.
Don't forget to bring a backpack
Sale shopping can easily take all day so be prepared by eating beforehand and wearing comfortable clothes and shoes. You should also bring a backpack or a tote bag large enough for the items you're planning on buying. Remember, refuse plastics as much as possible!
Plan where you're going for refreshments afterward
After you've braved the crowds and scored all the items you need, find a place to settle down and replenish all the energy you've lost. Choose from SM City North EDSA's ever-growing wide range of restaurants and kiosks – you're bound to find one you haven't tried yet! You can go for a hearty meal from Hakata Ton-inchi, Flossom Kitchen + Café, Sicilian Roast, or Yayoi or you can opt for a simple cool down drink from Tiger Sugar, Flamingo Bloom, and Hui Lau Shan.
Now that you've learned how to effectively prepare for a sale, put that knowledge to the test! Score amazing finds from July 19 to 21, at SM City North EDSA for The Great Northern Sale. Shop up to 70% off on selected items from fashion, furniture, and even tech!
What are your shopping tips to make the most out of the biggest sales? Share with us in the comments section below.