8 Things We Learned Watching Wonder Woman
Jun 7, 2017 &nbsp • &nbsp Mikhail Lecaros
From her brief appearance in Batman V Superman: Dawn of Justice (one of that dreary film's few bright spots), Wonder Woman, as portrayed by Gal Gadot (Fast & Furious), effortlessly captured the imagination of cinemagoers. Indeed, so striking was her turn as the ageless Amazon warrior that her current solo film easily ranked among this year's most anticipated movies.
The story begins on the island of Themyscira, where the future Wonder Woman is a young princess named Diana. Her mother, Hippolyta (Connie Nielsen, Gladiator), is Queen of the Amazons, a race of warrior women created by Zeus to protect mankind from the evil of Ares, God of War. With centuries having passed since they dealt with the world of Man, Hippolyta has no desire for Diana to be trained in the martial arts. When Diana's headstrong nature leads to seek secret training from General Antiope (Robin Wright, House of Cards and The Princess Bride), Hippolyta relents, on the stipulation that her child must be their greatest champion.
When an undercover spy named Steve Trevor (Chris Pine, Star Trek) crash lands his plane on Themyscira, Diana will be forced to leave her peaceful existence behind and encounter the realities (and prejudices) of a world at war. Her quest: to hunt down Ares, and end his machinations that are threatening to destroy the planet.
Now, with Wonder Woman breaking box office records across the globe and scores of glowing reviews, the people who haven't seen it yet just want to know, "Does it live up to the hype?"
Gal Gadot Owns This
Forget the nonsensical controversy that came with her being announced in the role ("she's too skinny!") – Gal Gadot doesn't so much play Wonder Woman as much as she IS Wonder Woman. In much the same way that Christopher Reeve effortlessly embodied everything good and pure about the Man of Steel in Superman the Movie (1978), Gadot nails her character's combination of wide-eyed optimism and willingness to do battle for what she perceives to be right.
The clarity of purpose on display in Wonder Woman is refreshing and, dare I say it, inspiring. Coming on the heels of the DC Extended Universe's decision to inexplicably make Superman – traditionally a symbol of hope – into a figure of self-doubt and angst in his films, Wonder Woman's ability to stand by her convictions is absolutely the sort of character we need our kids looking up to. Also, the fact that she doesn't destroy half a city or murder thousands to defeat one bad guy is a definite plus.
It Redeems the DC Extended Universe
Ok, hear us out: regardless of their having made scads of money, there aren't many people who would say that Man of Steel, Batman v Superman, or Sucide Squad were actually good films. While Wonder Woman isn't perfect, it is certainly a step in the right direction for Warner Brothers' burgeoning film franchise. Here, the dour tone of Man of Steel and Batman v Superman is thankfully absent, and, aside from a couple of blatant shootouts to the wider DCEU, (would Bruce REALLY have sent a truck and suitcase with his name on them?!) this may be the first film of the series that doesn't feel like it was assembled by committee. Compared to Suicide Squad's approach of, "Let's add jokes! Guardians of the Galaxy had jokes, and people loved it! We need jokes! And how about classic pop songs?" and Wonder Woman is a blessed breath of fresh air.
The Mythology is Epic
As every fool who's tried to remake Clash of the Titans (or made a Percy Jackson flick) has learned the hard way, classical mythology is tough to get right on the big screen. And it isn't just on the Greek side of things, mind you – despite the wide range of colorful characters, amazing powers, and rich backstories to mine from, the foremost (and most successful) modern depictions of classical gods and monsters are Wonder Woman and Thor. Of course, when the integration of classical concepts is this fun, it's hard to complain. Zeus brought Wonder Woman to life after she was sculpted out of clay, you say? We are totally down for that.
The Action is Badass
For anyone who thought Wonder Woman could have taken out Doomsday on her own in Batman v Superman (we agree), believe us when we say that you ain't seen nothin' yet. The sight of Gadot kicking ass and taking names is so awe-inspiring that you are seriously forced to question why nobody got around to making this movie earlier.
In populating the all-female Themyscira, the production reportedly cast professional athletes, martial artists, and bodybuilders in order to create a believable race of warriors, and the effort shows: the Amazons' first bloody encounter with modern is a showcase of athleticism, grace, and skill against the brutality of WWI-era weaponry.
Diana herself is a force to be reckoned with in the inventive action sequences, whether she's deflecting bullets with her indestructible bracers or tossing villains around with her magic lasso. On her end, Gadot convincingly sells the part every second she's on screen, while somehow losing none of the attributes that one associates with an emissary of peace. A contradiction, to be sure, but one that certainly fits the character.
 The Third Act is a Letdown
Aside from the joy of seeing Gadot as the title character, it is striking just how much Wonder Woman has in common with the classic Superman The Movie (1978), especially in terms of the elements that work (and don't). Some are overt, such as the deliberate world building in the first act that ground the hero in values they will embrace later in life; a big, costumed entrance in a second act action sequence set to an epic theme; a gun-wielding hand beckoning the disguised hero into an alley (only to be thwarted); and, unfortunately, a third act that only manages to get by based on the good will built up by everything that came before.
Sadly, a lot of this comes down to the fact that so much time is spent introducing a secondary cast (including Trainspotting's Ewen Bremner as a sharpshooter), in a story that doesn't really give them anything interesting to do. Even Pine's male lead is somewhat lacking (save for an amusing bathing scene that up-ends the genre's usual female objectification), with the actor basically playing the same dude he always does.
And then, there's the bad guy…
The Villain is Better in Concept (Spoliers!)
Aside from Heath Ledger's take on the Joker in the standalone Dark Knight Trilogy, and Tom Hiddleston's Loki in the Marvel Cinematic Universe, the modern age of superhero movies has had a serious lack of memorable villains. Sadly, Wonder Woman doesn't buck the trend, with the main villain's reveal telegraphed a mile away, and his ultimate form coming across as anticlimactic. Highlight the following invisible text to see who it is: Seriously, out of all the people they could have gotten to play the God of War, they went with Harry Potter's REMUS freakin' LUPIN?! After all the effort to portray the Greek Pantheon as beings of strength and power, they chose the skinniest teacher in Hogwarts to be our heroine's main antagonist? Wow. Just..wow.
 Despite the Flaws, Patty Jenkins Nails it
Director Patty Jenkins (Monster) displays a deft hand at managing the film's many nuances, including touches that may not have occurred to a male director, such as off-duty soldiers checking out the newly-arrived Diana from the edge of the frame as she walks the streets of wartime London.
From the announcement that Jenkins was on board to direct, there were questions as to whether or not the woman who helped Charlize Theron win an Oscar was an appropriate choice for a big budget blockbuster. Seeing as the film is now the highest-ever-grossing film by a woman, and a global box office hit, those questions have been more than answered in the affirmative.
Gal Gadot Owns This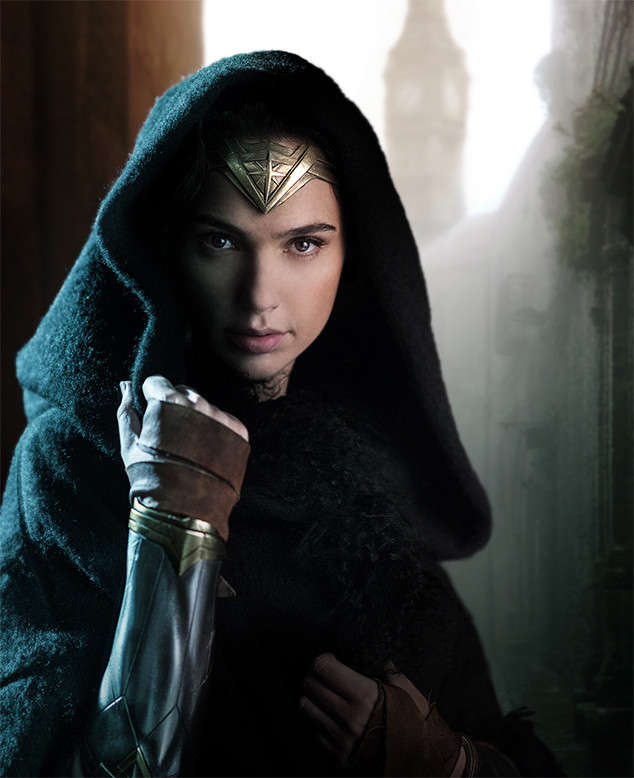 Sure, this appears twice on our list, but you know what? Gadot is so damn perfect as Wonder Woman, it had to be said twice. Nowhere is this more apparent than when she finally makes her appearance in full superhero regalia on the crater-strewn battlefields of World War I France. Climbing out of a trench with her now-iconic theme at full blast, it is an introduction so brilliantly epic as to make you giddy.
With the character set to appear in November's Justice League, and Patty Jenkins signed on to direct the Wonder Woman sequel, we can't wait to see what she and her team come up with now that the origin story is out of the way.
As it stands, this first film isn't just wonderful. It's a wonder.
What do you think of the movie? Share with us your thoughts below!