While Rihanna slayed in an iconic halftime performance (and, sure, the Kansas City Chiefs claimed NFL glory) at Super Bowl LVII, home audiences were also treated to the annual barrage of teasers and trailers for upcoming blockbusters. 
Now that the world's going back to the cinema, here are eight of the best movie reveals from the Super Bowl!
Guardians of The Galaxy 3 is going to wreck us
The Guardians of the Galaxy are the epitome of a Marvel Cinematic Universe success story, going from relatively obscure characters to the A-List via an infectious blend of wit, pop culture savvy, and a killer soundtrack.
With writer/director James Gunn (The Suicide Squad, Peacemaker) touting this as the last entry to feature the current lineup of Star-Lord (Chris Pratt, Jurassic World), Gamora (Zoe Saldana, Avatar, Star Trek), Nebula (Karen Gillan, Jumanji, Doctor Who), Drax (Dave Bautista, Glass Onion, Knock at the Cabin), Mantis (Pom Klementieff, Uncut Gems), Rocket (Bradley Cooper, A Star is Born), and Groot (Vin Diesel, Fast X), the Super Bowl trailer seems to hint that not all of our heroes will make it out alive. And does Star-Lord have feelings for Nebula?!
Indiana Jones still hates Nazis
When it comes to movie characters being indistinguishable from the actors playing them, Indiana Jones in the form of Harrison Ford is in a class all his own. 42 years since he first played the swashbuckling archaeologist, Ford returns in a fifth installment to close the book on his iconic hero.
Along for the ride are franchise newcomers Mads Mikkelsen (Doctor Strange, Hannibal) as a well-heeled Nazi who gets a punch to the face, Phoebe Waller-Bridge (Fleabag, No Time To Die), Antonio Banderas (Mask of Zorro, Puss in Boots), and Toby Jones (Captain America). Directed by James Mangold (Girl, Interrupted) -who previously gave Hugh Jackman's Wolverine an Oscar-worthy ending (in 2017's Logan)- Indiana Jones and the Dial of Destiny promises to return Indy to his former glory. 
Check out the previously released full trailer here!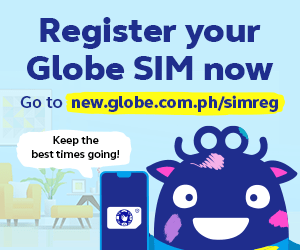 Jason Momoa is anti-family in Fast X
Given how the Fast and the Furious franchise (somehow) grew from being about street racers ripping off DVD players to unkillable superhumans subjecting cars to impossible abuse, it was only a matter of time before they crossed paths with an actual member of the Justice League. In a series notorious for retconning characters back to life (Han, Lettie)  and/or introducing hitherto unknown family members Jason Momoa (Aquaman, Game of Thrones) joins the fray.
In a series rife with retcons that sees dead characters resurrected, and surprise family members introduced on a regular basis, Momoa falls into the latter category as Dante, the hitherto unknown son of Fast Five's (2011) villain. Apparently on-hand for that film's insane bank vault car chase, Dante has "returned" to seek revenge for… ah heck, why bother with a summary, you already know you're going to see this on opening day. 
Check out the previously released full trailer here!
Dungeons and Dragons: Honor Among Thieves
Ok, we'll be honest. We don't know what to make of this movie. The last attempt at bringing this legendary tabletop roleplaying game to cinemas was 2000's Dungeons & Dragons, and it was an absolute trainwreck. Despite the presence of award-winning performers like Jeremy Irons (The Lion King, Die Hard with a Vengeance) and Thora Birch (American Beauty), the film was built on a poor story and centered on tired slapstick and questionable CGI. That film was followed by two direct-to-tv sequels that are best left forgotten. 
So when it was announced that we'd be getting a new D&D movie starring Chris Pine (Star Trek, Wonder Woman), Michelle Rodriguez (Avatar, Fast and the Furious), Regé-Jean Page (Bridgerton, The Gray Man), Justice Smith (Detective Pikachu), and Hugh Grant (Notting Hill, Love Actually), eyebrows were certainly raised. Designed as a way to reintroduce the franchise to mainstream audience, with scores of merch and an accompanying tv series already in production, hopes are high that the filmmakers know what they're doing.
Check out the previously released full trailer here!
Disney+ Is Here: Movies, Series, and Docus We Can ~*Finally*~ Watch Starting Nov. 17
Disney+ Is Here: Movies, Series, and Docus We Can ~*Finally*~ Watch Starting Nov. 17
Kyzia Maramara | Oct 21, 2022
A ghost from the past will haunt Creed III
After previously conquering his tough upbringing, and closing the book on one of Rocky's oldest enemies, the new film sees Adonic Creed (Michael B. Jordan, Black Panther) confronting a figure from his past, as his childhood friend Dorian (Jonathan Majors (Loki, Ant-Man Quantumania) returns from prison to challenge Adonis for the title. 
With his first outing having been directed by his Black Panther helmer Ryan Coogler, and the second by franchise creator Sylvester Stallone (Rocky, The Expendables), Jordan takes on a new challenge as director for Creed III. While we don't necessarily know what to expect from this directorial debut, Jordan's hopefully learned something from two of the best to put together an inspirational sports movie, so we're definitely going to put money on Creed III bringing home the gold.
Check out the previously released full trailer here!
How Nike met Michael in Air
"There's nothing cool about Nike," says a character in the trailer for Air, and it's utterly bizarre until you realize that the film is set in the early 1980s, when Michael Jordan was an up-and-coming rookie, and Converse was the NBA's shoe of choice.
Ben Affleck (Argo, Gone Baby Gone) makes a much-welcome return to the director's chair with this biopic of how Nike conquered the world. Featuring a high-powered cast that includes Matt Damon (Ocean's 11, The Bourne Identity), Jason Bateman (Ozark, Teen Wolf Too), Chris Tucker (Rush Hour), EGOT winner Viola Davis (How To Get Away With Murder), and Affleck himself, we can't wait. 
Porsche finally transforms in Rise of the Beasts
When the first Transformers (2007) live-action movie was in production, Porsche was adamant that their brand did not endorse "war toys", leading to fan favorite character Jazz being depicted as a Pontiac Solstice, rather than the Porsche 935 he'd been since 1984.
Director Michael Bay (Bad Boys, Armageddon) poked fun at the ban by having Shia Lebouf's father refuse to buy him a Porsche early in the film. 15 years, 4 sequels, and a prequel later, and the German car maker has finally jumped on the Transformers bandwagon, with the latest teaser for Rise of the Beasts serving as a glorified Porsche commercial, complete with their logo integrated into the film's title reveal. It's amazing what billions of dollars at the global box office can do. 
Check out the previously released full trailer here!
Batman returns in The Flash
With Ezra Miler's public meltdowns and scandals happening amidst the corporate shakeups over at Warner Brothers, there was a time when the fate of The Flash movie was up in the air. That uncertainty grew when James Gunn was brought in to reboot the DC movie Universe from scratch, but thankfully, the film is now officially on the way, and we have a spiffy new trailer to prove it! Gunn has been quoted as saying it's one of the best superhero films he's ever seen, and the story will be used to kickstart the new DC Universe, moving forward.
Shots of a new Supergirl, Ben Affleck's Bruce Wayne, and Man of Steel's General Zod (Michael Shanon, Bullet Train), show glimpses of the sort of multiversal fanservice that made Marvel's No Way Home a hit, but it's undoubtedly the return of Michael freaking Keaton (The Founder, Birdman) in his signature role as Batman, his first time back since 1992's Batman Returns. While he seems oddly quippy in this teaser, the snippets of his iconic Danny Elfman theme hit all the right nostalgic notes.
Check out the previously released full trailer here! 
Follow us on Facebook, Twitter, Instagram, Tiktok, and Youtube for the l8est entertaining, useful, and informative lists!