8 Things We Love
in the Last 20 Years
of the MMFF
By Macky Macarayan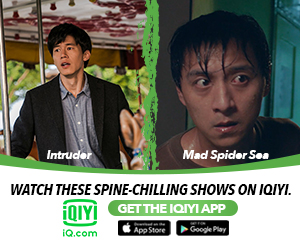 The Metro Manila Film Festival, the annual showcase of Filipino films in December, has been called many names, but one sure thing it is not is dull. Every year, new films emerge, and with them, an equal amount of controversy. This year, many were shocked by the decision to split the selection process into two, which were finished films and scripts, and under the latter, some of the usual suspects have been selected. Be that as it may, there are still plenty of options for everyone. Those allergic to the usual mainstream fare can always see Loy Arcenas' "Ang Larawan," a musical based on a Nick Joaquin play, which we highly recommend, or Paul Soriano's "Siargao," if you want "the feels" and the matching breathtaking scenery. With these, we look back on the last 20 years of the film festival, and list some of the things we love:
1. Marilou Diaz-Abaya and the rise of historical/ socially-relevant films
Before 1998, there has not been a historical film included in the MMFF lineup for about a decade. Enter "Jose Rizal," a big-budgeted adaptation of the national hero's life and legacy, juxtaposed with the characters in his novels "Noli Me Tangere" and "El Filibusterismo." Directed by Abaya, from a script by Ricky Lee, Jun Lana and Peter Ong Lim, the film bagged 17 awards in the 1998 MMFF, including Best Picture. A year later, Abaya would follow the success of "Jose Rizal" with another acclaimed masterpiece, the fishing epic "Muro Ami."
2. A renewed look at genre films
Genre films, such as action flicks, romantic comedies and horror have long been a staple at the MMFF, but in 1998, screenwriter Roy Iglesias and director Chito Roño redefined the erotic thriller genre with "Babae sa Bintana," a Hitchcockian cat-and-mouse game featuring a man (Richard Gomez) obsessed with his mysterious new neighbor (Rosanna Roces). "Babae sa Bintana" only had the misfortune of opening against "Jose Rizal," but both are notable films in their own respect. Then there's Yam Laranas' "Sigaw" in 2004, which was a masterclass in cinematography, production design, editing and sound design. In 2013, Roño wowed again with "Boy Golden," a gangster flick so unapologetically campy you never want it to stop.
3. "Crying Ladies" and the emergence of Unitel Pictures
In 2003, a charming little dramedy headlined by Sharon Cuneta went head-to-head with two ensemble films from bigger film outfits. Unitel Pictures' "Crying Ladies" went on to win Best Picture and four other awards, and forever remained in our hearts as one of the best Filipino films in recent memory. Come on, we all enjoyed when Hilda Koronel taught Angel Aquino the secret to crying on cue. Unitel went on to make acclaimed gems such as "La Visa Loca" and "Inang Yaya." Today, the outfit busies itself with CineFilipino, a film festival in partnership with TV5.
4. The return of the "Superstar"
Nora Aunor has been absent from the limelight for quite a long time, her last widely-released film being "Naglalayag" back in 2004. Enter "Thy Womb" in 2012, Brillante Mendoza's regional tale of a barren woman pitted against tradition and social expectations. As Shaleha, Aunor again churns out one unforgettable performance. Only she can go into a staring contest with the moon (yes, the moon!) and make it compelling.
5. Student shorts/animated section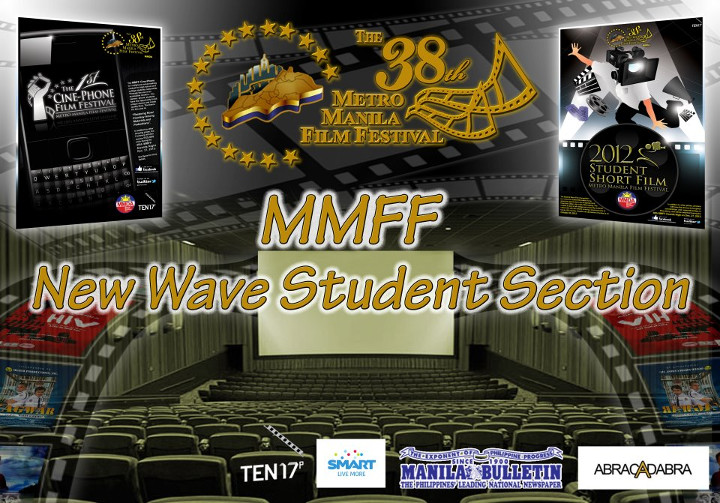 Any venue to showcase works from student filmmakers and other short-form content is a welcome opportunity, and the MMFF, given the scope of its audience is no exception. Student shorts began joining the festival in 2011, while animated shorts were accepted starting 2013.
6. The "New Wave" section
The indie versus mainstream debate has went on for years, but one undeniable fact is that the MMFF New Wave section, introduced in 2010, has given us lots of memorable and thought-provoking films, such as Adolfo Alix Jr.'s "Presa," Jerrold Tarog's "Senior Year," Alvin Yapan's "Mga Anino ng Kahapon," Will Fredo's "In Nomine Matris," Zig Dulay's "M. Mother's Maiden Name," Jason Paul Laxamana's "Magkakabaung," Carlo Catu's "Ari: My Life with a King" and John Paul Su's "Toto." At present, the MMFF has abolished the New Wave section, but we hope smaller films such as these get to have access to wider audiences, so more producers and filmmakers will continue telling brave, challenging stories.
7. "Honor Thy Father" and the 2015 MMFF brouhaha
Erik Matti's "Honor Thy Father" is a brave social commentary on religion and capitalism, featuring John Lloyd Cruz stripped from his charming good guy romcom image. Its non-inclusion for the Best Picture category caused a firestorm of debate about the inner workings of the festival, which led to a Senate inquiry and eventually producing this last but not the least item…
8. The 2016 MMFF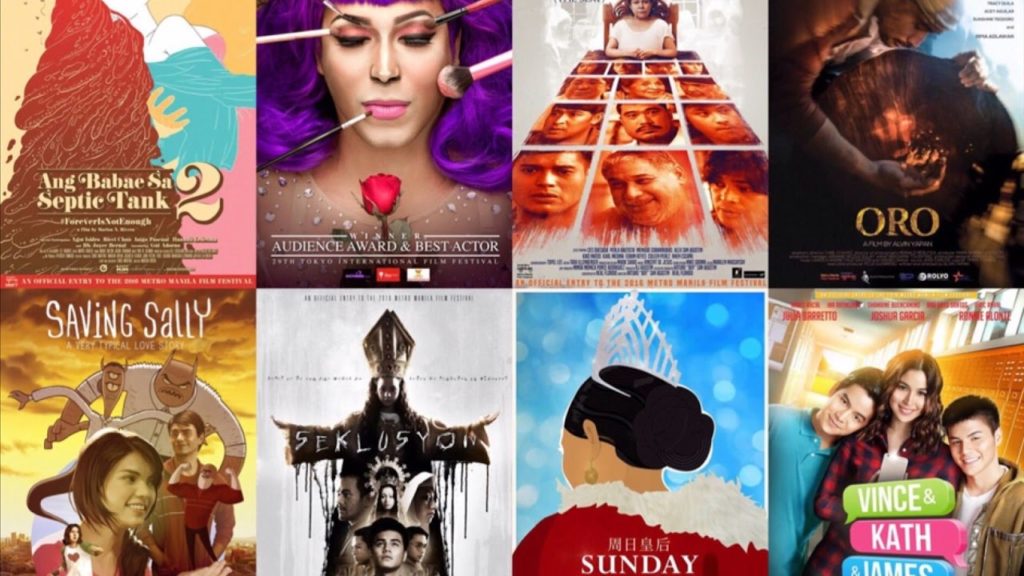 The 2016 edition of the MMFF is groundbreaking for so many reasons. First, it focused on fresh, innovative stories and storytelling rather than star quality and spectacle. Second, it is the first edition where a documentary, "Sunday Beauty Queen" was accepted as an official entry, even winning Best Picture. Then, it reminded us that the forces that be can be shaken and challenged. For the first time, we actually heard people say that they can watch the complete lineup of the MMFF without feeling sorry for their wallet. That alone is an achievement for Philippine cinema.
MMFF2016 WAS LEGIT "FILM FESTIVAL" – PEOPLE WERE TALKING ABOUT THE STORY, THE ACTORS, THE FILM AS A WHOLE. HINDI KUNG ANONG FILM ANG KUMITA pic.twitter.com/L2vBvYcFL2

— Real Jhon Castillon (@ReJhCastillon) July 1, 2017
mmff 2016, sana ikaw na lang, ikaw na lang ulit. :((

— Kelsey Hadjirul (@heyooitskelsey) July 1, 2017
The 2016 MMFF is commendable for being bold enough to take risks – for understanding the true essence of quality filmmaking.

— Lanze Malicse (@lanzemalicse) June 30, 2017
7/8 Still have to catch Sunday Beauty Queen but so far, #MMFF2016 pic.twitter.com/UEXZkpAGUF

— ram. (@ramdelossantos) January 9, 2017
The decision to see all 8 MMFF entries was actually inspired by you Heneral @IrishDDizon #MMFF2016 pic.twitter.com/PCp3kEVP24

— veryroel (@veryroel) January 7, 2017
Ngayon lang naman ako nanood ng MMFF na after ng mga movies pumapalakpak yung tao. #mmff2016

— Vince Espinosa (@conVINCEro) January 7, 2017
#MMFF2016 is the reason why we should never give up on Philippine Cinema. Our local filmmakers need our support and love. Congrats, MMFF! 🙌

— Isaiah Arellano (@IsaiahXArellano) January 7, 2017
What was your favorite MMFF moment? Share it with us below!