A ramen craze has taken over the Philippines, as evident in the countless restaurants serving these delicious noodles in mouthwatering broth cropping up around the metro. But have you ever wondered what makes ramen crave-worthy? Here are  8 things you should know about the savory Japanese fare.
There's a ramen museum in Japan!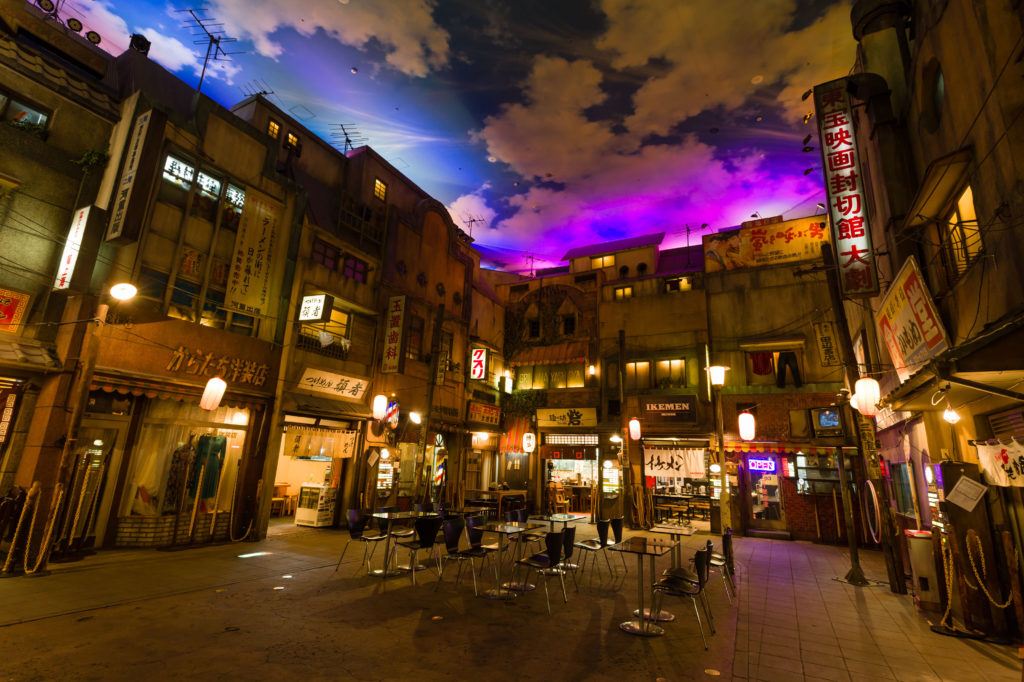 Yes, that's how much the Japanese love their ramen. Hardcore ramen lovers can visit the world's first food-themed amusement park, the Shin-Yokohama Ramen Museum in Yokohama, Japan. It aims to be the one-stop place where you can enjoy all the flavors of ramen from renowned shops across Japan.
Basic ramen etiquette: Don't talk while eating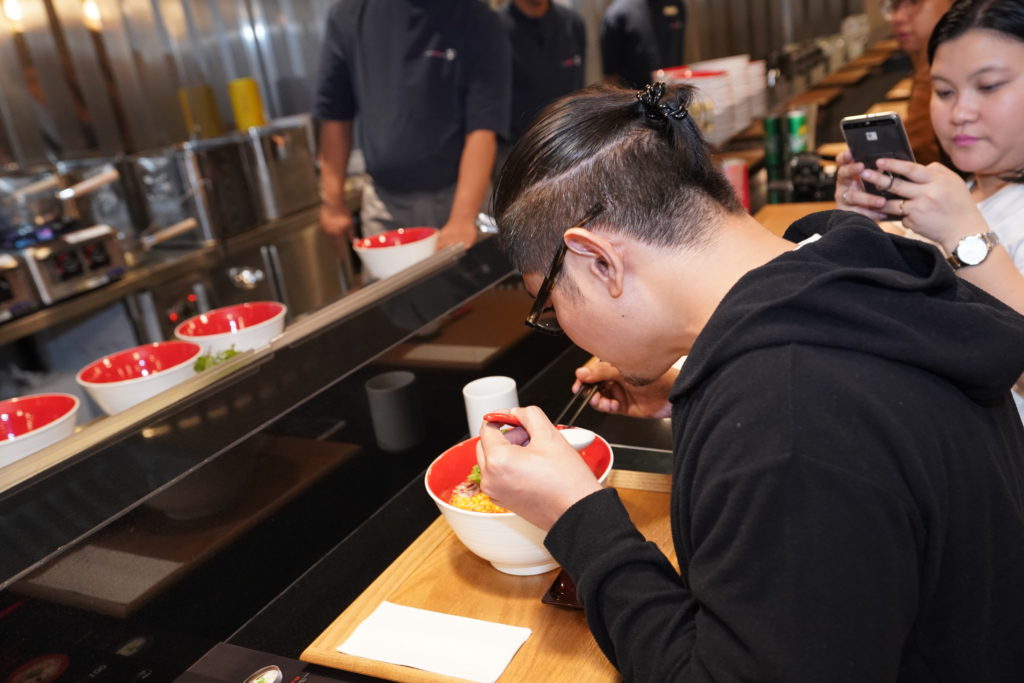 Ramen is a complicated dish to prepare, and chefs take pains putting together your bowl. As such, it would be considerate to enjoy every bit of it, without the distraction of talking. After all, if you do it correctly, you can finish a bowl in 5-10 minutes tops.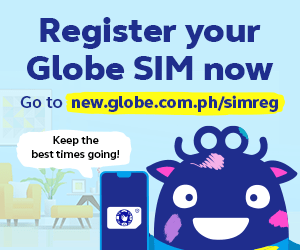 You should start with the broth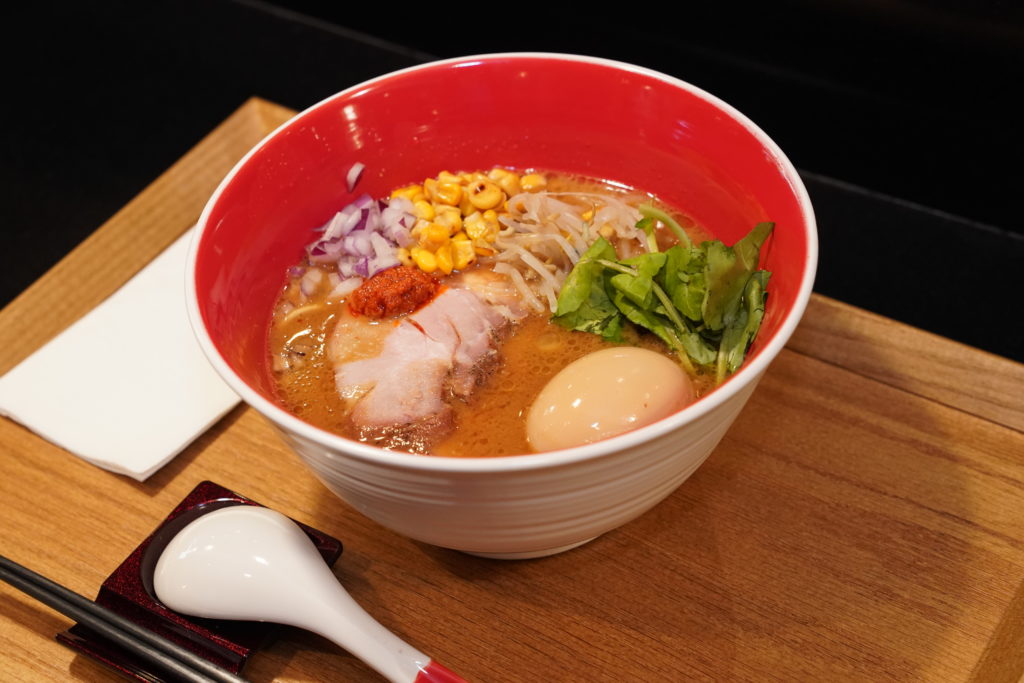 Ramen broth is usually made from a blend of two stocks, making it among the most complex soups in the world. While the most popular broth is tonkotsu, or pork bone soup, there are ramen houses like Michelin-starred Tsuta that use a lighter, more refreshing version made of three kinds of stock ─ asari clams, imported Japanese Bonito fish, and whole chickens. Common broth choices include shoyu (soy sauce-based), shio (salt-based), and miso.
Before diving into the noodles, take a few sips of the broth first to taste the difference. Just be careful; it's really hot (as it should be).
Noodles maketh (ra)men
The quality of noodles makes or breaks a bowl of ramen. Typically long and elastic, countless varieties have since existed, varying from thin and straight, to thick and wavy. At Tsuta, noodles are freshly made onsite from specially selected whole wheat and whole grain flours combined until the perfect texture is achieved. The Japanese are known to be sticklers for their own products so the machine being used was brought straight from home.
It's best to eat ramen with chopsticks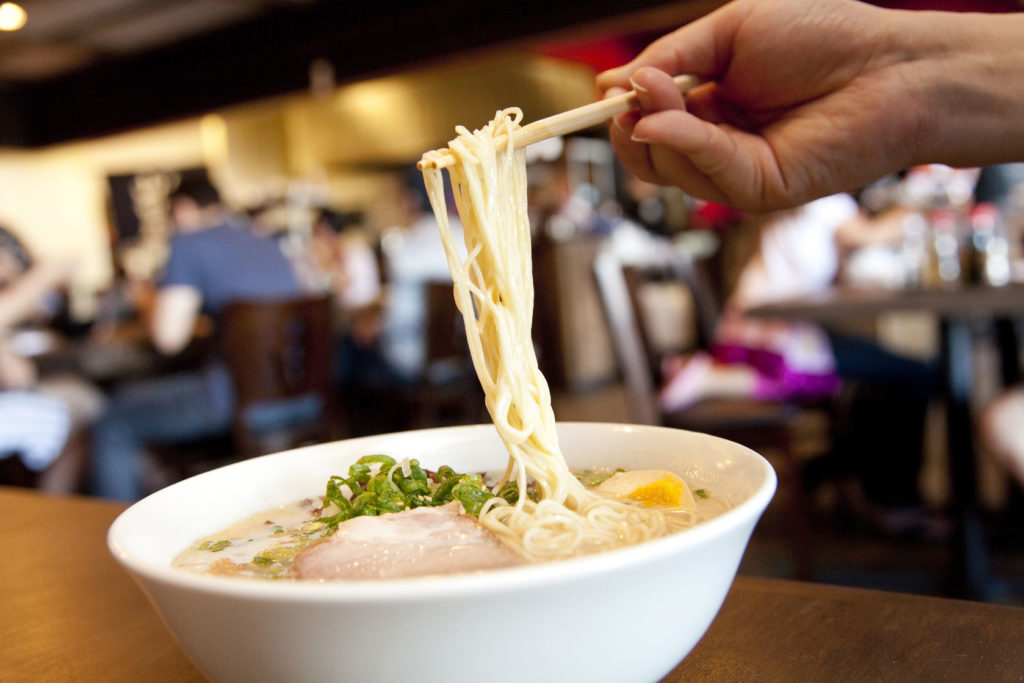 For an authentic ramen experience, always use the chopsticks available at your table. You normally hold them in your right hand and the Chinese-style spoon for slurping the broth on your left hand. Know that it's also alright to drink the soup directly from the bowl as it shows that you're truly enjoying your ramen.
It's okay to slurp
If you're worried about burning your tongue, slurping will help cool the noodles, much like blowing on it will. In Japan, slurping ramen is not considered rude, but rather a compliment to the chef.
Go loco with toppings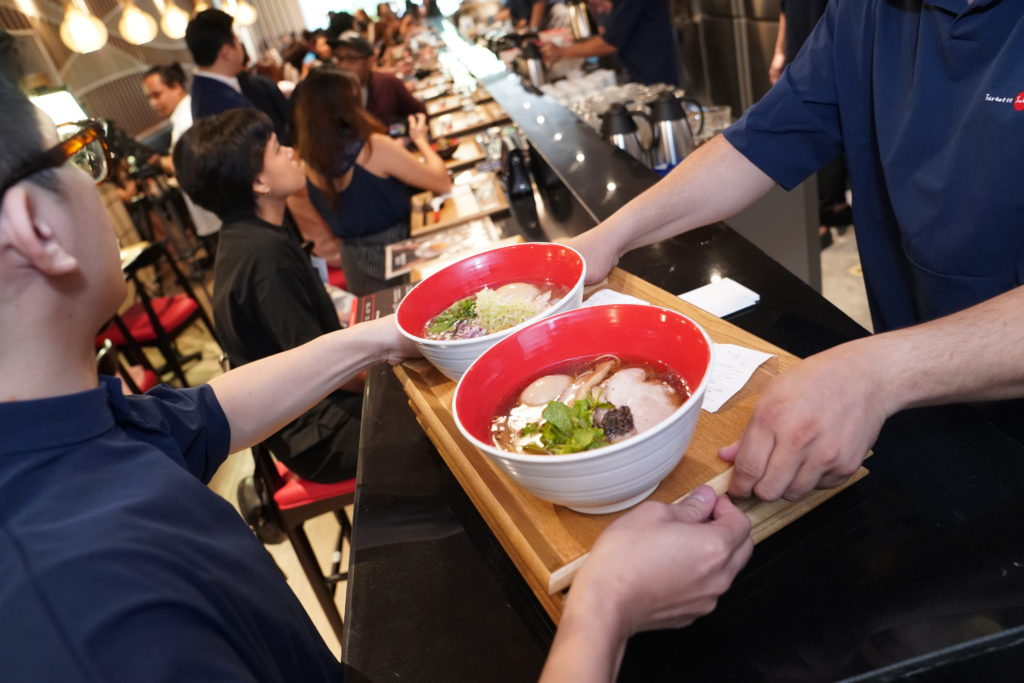 You have a lot of options when it comes to toppings to go with your noodles and broth of choice. The common ones include char siu (fatty slices of roasted or braised pork), menma (preserved bamboo shoots), negi (chopped/shredded leeks or green onions), moyashi (bean sprouts), Ajitama (flavored marinated eggs), seaweed, and corn and butter, which are often served on miso or shio ramen.
Side dishes complete the meal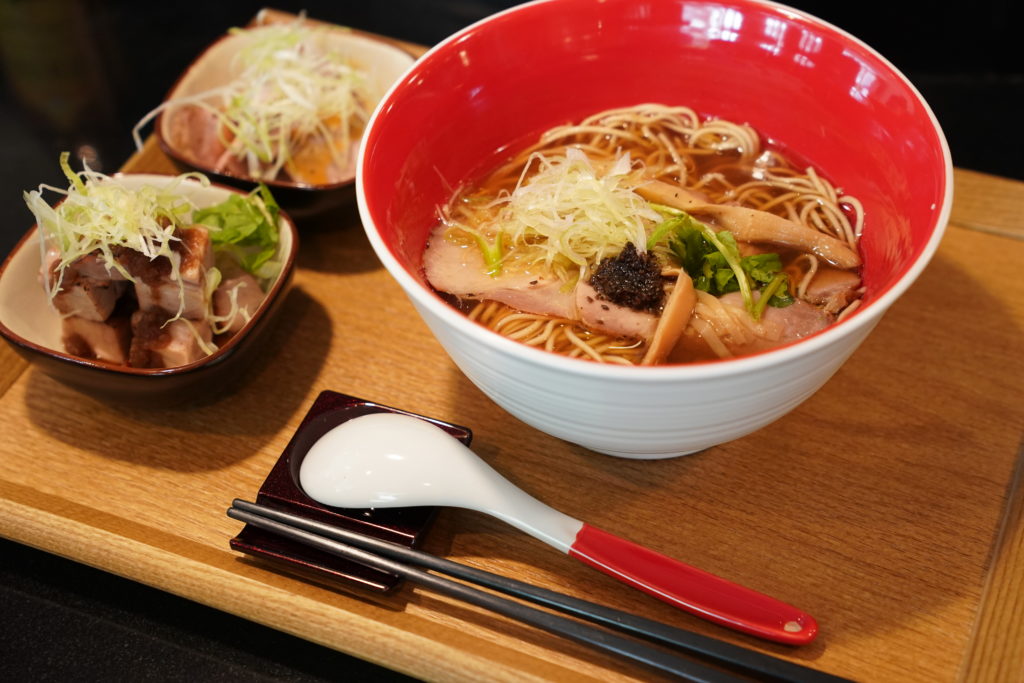 Ramen is a standalone dish, often the choice of lunch for some, but many shops also serve a selection of side dishes to complement it. Usual sides include rice (white or fried) and gyoza (Chinese style pan-fried dumplings), which you can also down with drinks like ice cold beer.
Tsuta Philippines offers the side dishes Ro-su Char Siu (roasted pork slices in butter sauce) and Aburi Niku (charred pork cubes with onion sauce). Yum!
Tsuta is the world's first ramen house to be awarded a Star by the Michelin Guide. Its Manila branch is located at the UG/F C3 Bonifacio High Street Central, Bonifacio Global City, Taguig, open daily from 11:30AM until supplies last. For more information, follow the official Tsuta Philippines Facebook and Instagram accounts.