January's about to end, guys! How are your resolutions so far (uuui, guilty)? However your 2018 is going, take a breather now and enjoy this week's Yay Wedneday!

[/whole] [/row]
Para-paraan!
So yung kapatid ko na senior sa Timezone na lang nagpa 1×1 pic.twitter.com/LjkCIjf3YO

— Elo Francisco (@elofrancisco) January 21, 2018
When in despair, Timezone is the answer
KAYO NA SWEET!
my brother gave my dad a Bluetooth microphone for his bday as a joke & my mom was hella against it like, "what's he gonna use that for?"
today, it's my mom's bday, and this is what my dad did for her 😂❤️ pic.twitter.com/jMj4DJ8fW2

— HBK MA♡ (@MarieAnnMcfly) January 22, 2018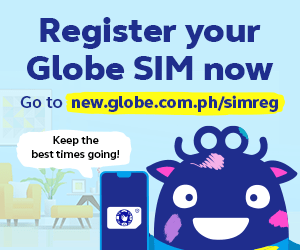 The true feelings of Jollibee
Jollibee alam mo naman na MAHAL KA NG LAHAT!

Pero……

MAHAL KA BA NI HETTY?!?

— Joshua Salva🌯 (@joshuassalva) January 19, 2018
Jollibee, you don't need a girl to define you!
100% RELATE
Yung mga pusa sa bubong niyo pag mating season:pic.twitter.com/lQuAAT8uX4

— IV AGUAS OF SPADES (@keiakamatsu) January 22, 2018
Mga pusa kayo!
Bale, ano po balak?
i carried around a wii remote today when i went to a frat party pic.twitter.com/3olFk0Qhn1

— anna g (@annakathh) January 16, 2018
Aaaaaaand, Sa Wakas is back!
Ready na kaming Makita ka Muli. Get it?
WARNING: Do not watch this if you're eating right now
Maglalaway ka talaga sa sarap ng kamias 🤤
**Pasintabi po sa mga kumakain**
(c) Bryan Montemayor
#PepeTv
Like/Follow us ➡ Pepe TV 👍
***SEND US YOUR ENTERTAINING VIDEOS AND GO VIRAL!***

Posted by Pepe TV on Sunday, January 21, 2018
Kaloka si ate mo Dua!
Even Dua didn't follow her own rules! Dua Lipa and Paul Klein of LANY have split up because of Dua's contact with model ex-boyfriend Isaac Carew.
What are on your list? Tell us below!