If you were one of the people confused by Bruce Willis (Die Hard) showing up in the final scene of M. Night Shyamalan's Split (2016), then this is the list for you, as we break down everything you need to know before seeing Glass, opening today in cinemas nationwide!
GLASS IS A SEQUEL TO UNBREAKABLE AND SPLIT
Surprise! Glass is a follow-up, not just to 2016's Split, but 2000's Unbreakable! While cinematic universes with interconnected continuity are a dime a dozen these days, Glass may very well never have happened had Split not been a success, especially since nobody had any idea the latter was even connected to Unbreakable prior to release. Indeed, it wasn't until the very end of Split that a cameo by Bruce Willis as David Dunn revealed that we had been in the Unbreakable universe the entire time. 17 years is one heck of a long game, and unlike the endings to some of his more recent works, an under-the-radar sequel to one of his most beloved films definitely ranks as one of Shyamalan's very best twists.
HEROES AMONG US

Unbreakable told the story of David Dunn (Willis), man who discovers that he has super strength following his emerging from a catastrophic train crash as the only survivor. He is aided in his journey of self-discovery by comic art gallery owner Elijah Price (Samuel L. Jackson, Die Hard with a Vengeance). Unbeknownst to David, Elijah has special abilities of his own, abilities that have driven the comic book aficionado to becoming their world's equivalent of a super villain.
With Unbreakable, Shyamalan sought to answer the question of what would happen if super-powered beings existed in the real world, but without the trappings of fantastical costumes or theatricality found in conventional portrayals. Given the general movie-going public's relative unfamiliarity with the genre at the time, a lot of the references in Shyamalan's superhero deconstruction flew over audience's heads. Thus, Unbreakable was a film that took a while to find its audience, especially when compared to the smash hit of Shyamalan's previous film, The Sixth Sense. Thankfully, find an audience it did, giving Shyamalan the confidence to include the now-infamous post-credits scene in Split that told the world that the Unbreakable universe was alive and well.
UNBREAKABLE WAS A COMIC BOOK MOVIE (BEFORE COMIC BOOK MOVIES WERE A THING)
https://www.youtube.com/watch?v=HMgD4IZE0Nk
Just how different was the world Unbreakable came out in? It literally opens with a (almost completely wrong) primer on what comic books are. Granted, we now live in a pop culture landscape where even your parents know who Groot is, but we're pretty sure people knew what comic books were twenty years ago!
Admittedly, though, late 2000 was a different time for comic book movies, with the good will and credibility built up by Superman the Movie (1978) and Batman (1989) having been all but eliminated by the garbage fire known as Batman and Robin (1998).
However, things were beginning to change, thanks to hits like Blade (1999) and the first X-Men (2000) – the former succeeding thanks to being based on a lesser-known title that had little audience baggage, and the latter for being a relatively conservative take on a popular franchise. It wouldn't be until 2002's Spider-Man and 2003's X-Men 2 that comic book movies would once again be seen as a force to be reckoned with at the box office, ultimately paving the way for the Marvel Cinematic Universe with 2008's Iron Man.
VILLAINS AMONG US
Split featured James McAvoy (Wanted) as Kevin Wendell Crumb, a man suffering from dissociative identity disorder, a condition that essentially gave him 23 separate and distinct personalities, including those of a young boy, a pedophile, and an overbearing woman. Kevin's inability to control his personalities rears its head(s) when he kidnaps three high school girls, including Casey (Anya Taylor-Joy, The Witch) and holds them captive in an underground chamber. As the girls' situation grows ever more desperate, they learn the hard way that Kevin is under the influence of a previously unknown 24th personality, known only as The Beast.
SECRET IDENTITIES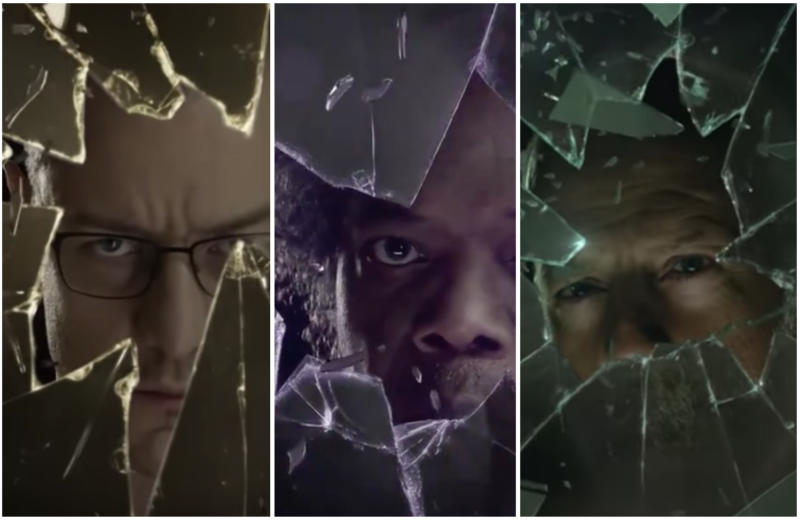 With Split, James McAvoy drew critical raves for his ability to portray Kevin's 24 separate personalities, all seemingly at the drop of a hat. McAvoy, of course, is no stranger to superhero movies, having portrayed Professor Charles Xavier in four X-Men films (five, if you count Deadpool 2!), including the upcoming Dark Phoenix, but even he was surprised when he learned that Split was part of the Unbreakable universe.
In an interview with The Hollywood Reporter, McAvoy said, "I read the first version of Split that I got sent and there was a little tenuous clue there — if I had been sharper-eyed, I'd have seen it, but I missed it. I got into rehearsals and he kept talking about Unbreakable… And then it became clear, it dawned on me, the veil was lifted and I was like, 'Oh my God'. Then a few weeks after that, I came clean with him and I was like, 'Dude, I did not get that at all' I think he realized that the little clue he was giving everybody just needed to be amped up and he ended up coming up with a really cool scene at the end as well."
THE GANG'S ALL HERE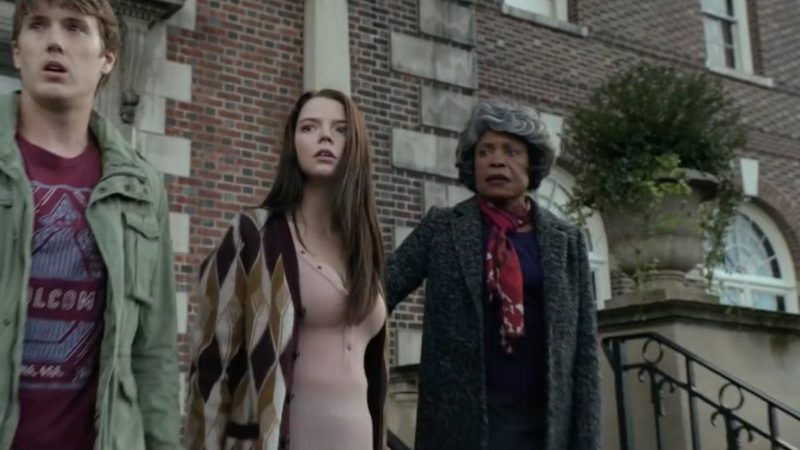 Glass features David's attempts to bring Kevin (now known as The Horde) to justice, while Elijah's titular Mr. Glass plays a twisted game of puppet master in the background. At the same time, a new psychiatrist character played by American horror Story's Sarah Paulson takes on the misguided mission of trying to convince the three men that their special abilities are all in their heads.
Aside from Willis, Jackson, and McAvoy, Glass sees the return of a number of secondary characters from the previous two entries, including Casey the kidnapping victim from Split, Elijah's ever-supportive Mrs. Price (Charlayne Woodard, The Crucible), and David's son Joseph (Spencer Treat Clark, Gladiator) from Unbreakable, who now functions as Alfred to his father's hoodie-clad vigilante.
HORDE MENTALITY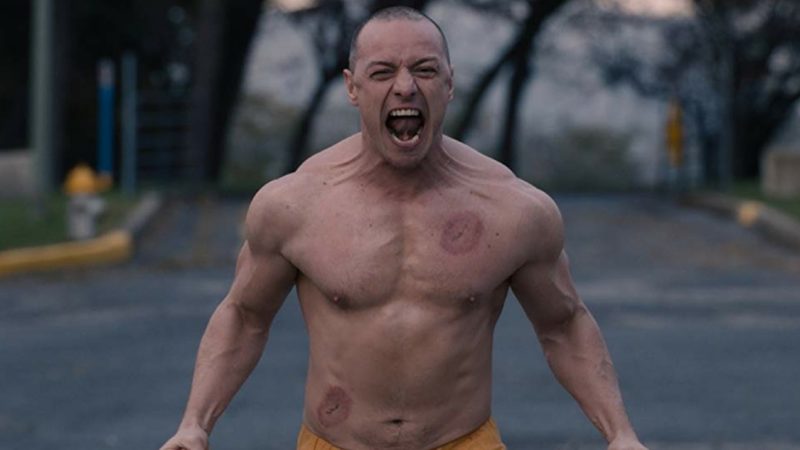 Amazingly, McAvoy's character was originally conceived and written to appear in Unbreakable until Shyamalan removed him to concentrate on Willis and Jackson's characters. According to Shyamalan, "Kevin Wendell Crumb was a part of the original, original script for Unbreakable. I pulled him out because it just wasn't balancing right…But a bunch of the scenes that are in this movie, I wrote 15 years ago. They were as is. Patricia opening the door. Hedwig's first scene. Those were all written already."
COLOR CODING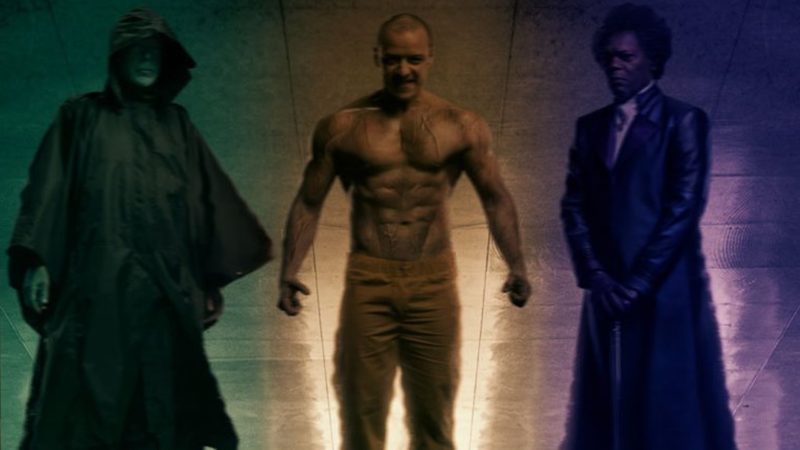 One memorable aspect of Unbreakable was its use of color to differentiate the different characters – scenes with David were primarily lit in or featured the color green, while those with Elijah were presented in shades of purple. As for scenes where David would have premonitions, perpetrators of evil would have splashes of red or yellow somewhere in the background or on their person. If the trailers and posters for Glass are anything to go by, Shyamalan is bringing back his color coding, with McAvoy's character being assigned the color yellow. To be fair, it probably would have been too much trouble to try assigning him 24 different colors.
Photos and clips courtesy of Universal.

"Glass" is now showing nationwide.