8 Mistakes to Avoid When Pursuing a Low-Waste Lifestyle
Jan 17, 2019 &nbsp • &nbsp Therese Aseoche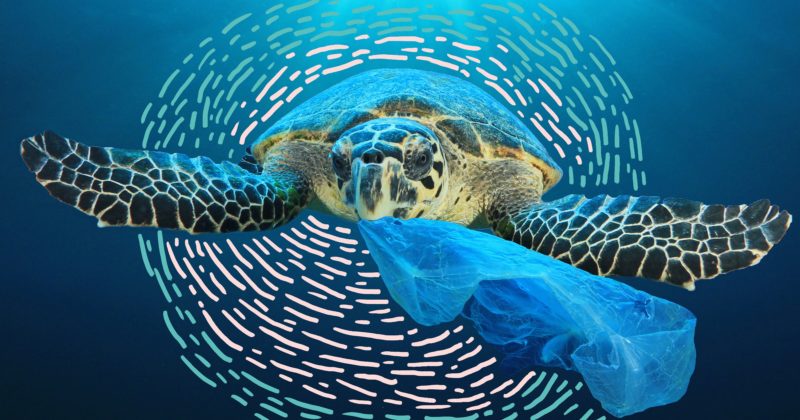 So you've finally begun your journey towards living zero-waste. Give yourself a pat on the back! Pursuing a zero-waste lifestyle isn't easy; there are plenty of things to be mindful of and even more things you have to learn to live without. But once you get the hang of it, making greener decisions becomes as effortless as knowing left from right.
That said, we've got a few handy tips that can help you in your pursuit of an eco-conscious life. Don't commit these 8 mistakes!
Making big, drastic changes
Change doesn't occur overnight. A lifestyle change, most particularly, is a slow and steady process. So, going zero-waste isn't done all in one go; rather, you take it step by step, starting with habits that are easy for you to change and do.
You can start with having a simple tote bag with reusable essentials like a food container, utensils, a water bottle, and a metal straw! And then, you can start making the switch to zero-waste bathroom essentials like shampoo bars and toothpaste powder. And then, when you're motivated enough to take on the challenge, you can start opting to take your bike to travel to accessible places rather than driving a car or getting a Grab. You see, if you do all these things at once, you'll go insane from all the pressure!
Thinking that it's enough to put things in the recycling bin
While recycling is good and definitely encouraged, recycling isn't the end-all-be-all solution to letting go of things. Don't fall into the mindset that throwing things in the recycling bin of your neighborhood is enough. Are you certain of where that waste will be going and whether they will be recycled? A lot of the times, they just end up in oceans and landfills because there is no proper waste management set in place.
Aim to possess things that can be reused rather than recycled, and just stay away from ALL plastics in general!
Buying expensive zero-waste items you don't really need
Most people who are starting their zero-waste journey will tend to purchase a variety of environmentally friendly things instead of utilizing what they already have. It's actually very wasteful to throw away items that may not necessarily be zero-waste (like plastic tupperwares, bottles, disposable razors) but can still be of use. It's likewise wasteful to splurge money on expensive items marketed by brands as zero-waste, but which have much more affordable alternatives.
Only purchase items that you really need when you need them.
Guilt-tripping those who aren't zero-waste
While it's true that every single person should feel horrified and saddened and guilty for slowly turning the Earth into one huge wasteland, nothing good will come out of guilt-tripping everyone who isn't following a zero-waste lifestyle. What must happen instead is open discourse among individuals to figure out their hesitations about going zero-waste so we can work towards finding solutions, as well as educate them about the worsening conditions of the environment if they aren't aware.
Not realizing that achieving "zero-waste" is close to impossible

Even the most active of advocates in living a low-waste lifestyle still produce trash. It's important for everyone to acknowledge the fact that being completely zero-waste is impossible because doing so can lift the pressure off our shoulders. This isn't to say that we can be lenient about it; it's to be able to make more realistic and forgiving goals rather than "not produce any waste at all." Because if we were to prohibit ourselves from producing waste, then we would be living like hermits inside our own houses.
Aim instead to make the lowest impact on the environment as possible, make mindful and eco-conscious decisions, and participate in enlightening discussions about living zero-waste. After all, being green isn't black and white.
Being convinced that it's okay to splurge on drinks because you have a reusable tumbler
In other words, rationalizing your actions with the fact you did something good. Spending money is just as wasteful! It's okay to treat yourself a few times, but if you're splurging all the time and thinking it's okay because you're not making any physical waste is just the wrong kind of mindset.
Believing claims that something is "biodegradable" without checking the facts
Don't believe everything that brands will tell you. If it sounds too good to be true, then it most likely is. A few weeks ago, a big hotel tried to argue that the balloons they would use for their New Year's Celebration was "biodegradable" (a blatant lie). Recently, too, a well-known local brand marketed their new sanitary wipes product as "100% biodegradable" (it could be, but then you have to take into account the physical makeup of sanitary wipes which include plastic components).
A good rule of thumb is that if there is already an eco-friendly and zero-waste alternative for such an item, then it's still best to steer clear of it unless its claims have been proven to be true.
Constantly comparing yourself with others' successes
Nobody is perfect and no journey is the same. Just as it is with every other aspect in life, comparing your efforts with that of others won't bring you any good. If someone else is "more eco-conscious" than you are, use that as a source of positivity rather than a point of reference because even if you're not completely there yet, what's important is that you are taking steps to get there. This isn't an individual performance, after all; it's a collaborative effort to make the world a much better place.
Got something to add to this list? Share your thoughts in the comments section below!