For those of us who grew up watching TV, commercials were definitely cool. We've seen countless parodies of it, memorized the lines, and even re-enacted them in school. Now we're even spotting some commercial models who have transitioned into great actors today.
Here are some you might remember:
OVALTINE
This commercial definitely brings back the childhood memories and how we consumed powdered chocolate drinks (and even milk!) before. Hot or iced, on top of ice cream, or even on its own, we loved Ovaltine because however way it was prepared, masarap pa rin!
SPRITE
For those of you who didn't know, the Piolo and Toni tandem all began here. What made it an instant hit was because that time, all girls were definitely Piolo-crazy, and this ad only gave him more female fans! Today, Piolo and Toni have made films together, the recent one being Last Night.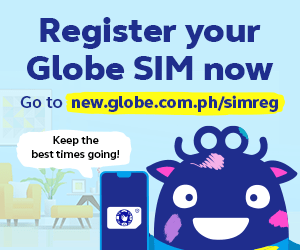 CARONIA
Simply a classic—with models dancing and a catchy song! Perhaps this Caronia commercial was even made bigger after it was spoofed in the gag show Tropang Trumpo.
PLDT
Even before hugot commercials were a thing yet, this father-and-son drama was already a hit. Simple but very relatable, and the "suportahan taka" line was definitely catchy—we used it in our everyday convos for a while, too! It's also one of the ads that made Christian Vasquez an instant heartthrob back in the early 2000s.
TENDER JUICY HOTDOG
If this was shown today, people would probably be mortified at the young girl's sentiments to diet just so she would get noticed by Carlo.
MCDONALD'S
Ever since, McDonald's commercials have always been a hit, and this one's no exception. The meaning is sweet and very Filipino—from the close-knit relationship of the grandfather and his granddaughter to sharing half a burger together. It made the line "Karen po" popular and the apo in the ad turns out to be called Karen in real life, too, and is also a TV actress and comedian.
COKE
Coca Cola commercials were the best, too. It was considered the cool drink, even back then .These two girls and their hand-clapping game became widely popular, too. Pre-YouTube days, what we did was closely watch the commercial so we could learn and memorize the steps and show off in school.
CHIPPY
How can we not include a Chippy commercial in this list? Back then, it was the chips of "cool kids" as it was always portrayed eaten by barkadas. Chippy ads were popular before and always had that same feeling of hanging out and having a good time with friends, while snacking on and sharing the chips!
What were your favorites? Share them with us below!