Many generations of Filipinos have grown up with Jollibee, with Chickenjoy as the benchmark for walang kasing-sarap fried chicken. While this is a given for us Pinoys, Jollibee has been wowing taste buds from all over as it continues to expand to different parts of the world.
Here's what international food bloggers and critics have to say about Jollibee's Crispylicious, Juicylicious Chickenjoy:
New York: The chicken is so good!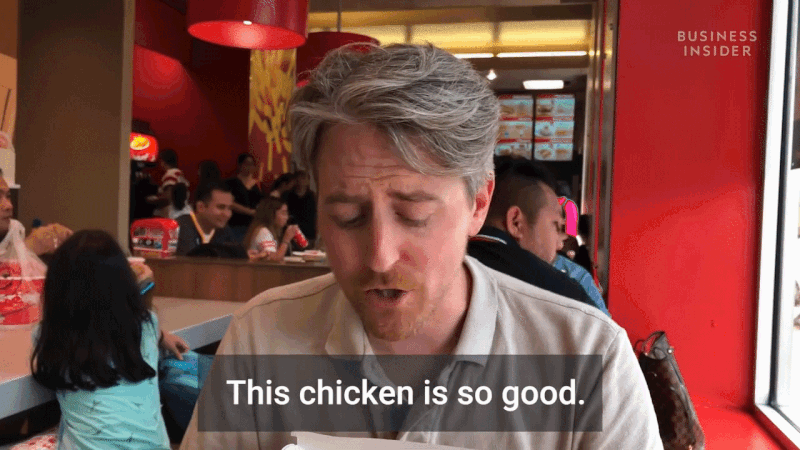 Financial and business news website Business Insider joined the challenge and went to one of the 39 branches of Jollibee in the US to see why Jollibee is so popular. Video producer Joe Avella takes a big bite out of the Chickenjoy he ordered and ends up exclaiming how he can't believe how good it is. This just proves why we all keep coming back for more Chickenjoy.
Singapore: "Chicken is so amazing, it's mind-blowing!"

Aussie vloggers Chonnyday and Dalena might as well have started a petition to bring Jollibee to Australia when they tried Chickenjoy in Singapore. They found it so juicy and packed with flavor that they started dancing in their seats!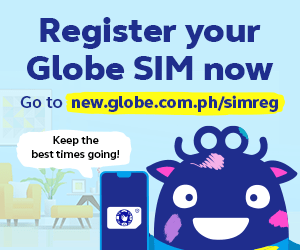 London: "It's 10/10!"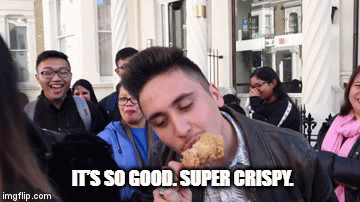 British vlogger Kim Enson made it a point to be at the opening of the first Jollibee in London. While that day saw an 18-hour line, Kim went out to share her bucket to get people's first reactions. People drooled over how super juicy and super crispy Chickenjoy is. Some even got weak to their knees when they first bit into it!
Hong Kong: Best Hong Kong fast-food fried chicken
Jollibee Chickenjoy not only passes virtually any taste test put in front of it, but also the standards of world-renowned chef Susan Jung. She loved the fact that Jollibee Chickenjoy "was moist, tender, and not too salty," crowning Jollibee as the winner! Good thing we don't have to go all the way to Hong Kong just for a bite of its best chicken.
California: "[Chickenjoy] is a good name for it, actually. Cause it makes you happy."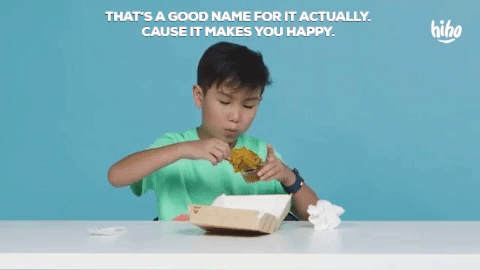 Jollibee has captured the hearts of every Filipino child, and after opening branches in other countries, it has also become the source of happiness for children of different nationalities  This is evident in HiHo Kid's video of kids trying Jollibee for the first time. After one bite of Chickenjoy, they couldn't stop asking for more!
Toronto: "The chicken is the best!"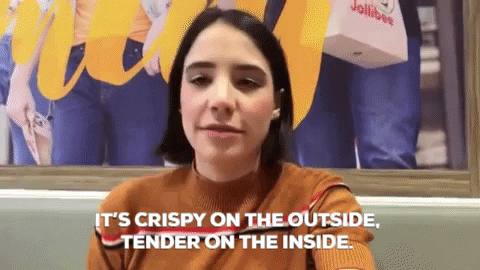 Canada's Narcity went to the grand opening of Toronto's first Jollibee. Narcity correspondent Daniella loved Chickenjoy more than anything!
Florida: "It's so good, it's worth the two-hour drive."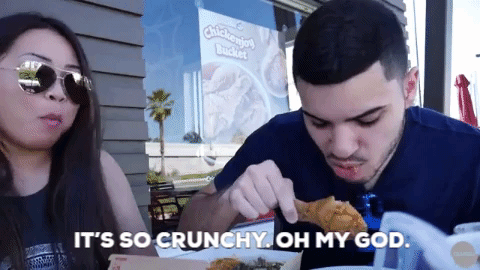 Vloggers Kai & Bran drove for two hours to try Jollibee for the very first time. To them, what made the two-hour drive worth it was the crunchy Chickenjoy, which is quite honestly, the scene-stealer in every feast it's in.
Los Angeles: "That's [Chickenjoy] so good!"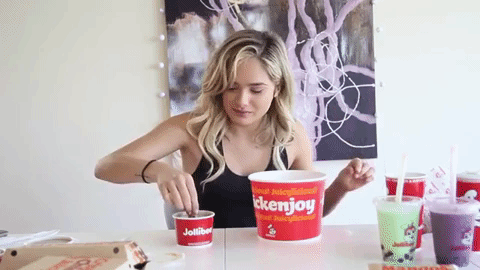 International dance star Chachi Gonzales did a mukmuk (her version of a mukbang) featuring the best-sellers of the Jollibee menu, and of course, part of that roster is an entire bucket of spicy Chickenjoy and a whole bunch of gravy! She took a whiff of the chicken and knew just how loaded with flavor it was. Out of everything she ordered, her favorite was Chickenjoy. And what do Chickenjoy fans do? Finish the entire bucket on their own, of course!
Whatever the occasion, we can't get enough of Chickenjoy. In fact, writing this has made us hungry. BRB!
What's your take on Jollibee's Chickenjoy? Share with us your thoughts below!