Julia may be the only Barretto active in the showbiz industry right now, but that doesn't mean the rest of the family is out of the limelight. And it seems they don't really want to get out anyway.
The Barretto sisters—Gretchen, Marjorie, and Claudine—have been in the public eye for many years since each of them started their careers, and their messy spats have become the subject of much internet fodder.
This year has been eventful for the family—from Dani's wedding and Claudine and Gretchen's input to Julia's alleged third-party fiasco and (again) Gretchen's comments. And now Miguel Barretto, the family patriarch, passed away.
With this sombre happening, you'd think the Barretto family would at least put aside their differences and come together to mourn their father. 
But nope, not really. In fact, even more fights have erupted, and no one is safe, just like these unfortunate personalities that ended up in the middle of the messy Barretto feud.
Dennis Padilla
Who is he: Dennis Padilla is the former husband of Marjorie. 
In 2004, rumors about infighting were abound when it was reported that Dennis was allegedly upset about Willie Revillame being asked to host a show on ABC 5, a network that was owned back then by Tony Boy Cojuangco, who was already dating Gretchen. While Dennis denied the rumors, many believe this to be the first of the many public feuds revolving the Barrettos.
Tony Boy Cojuangco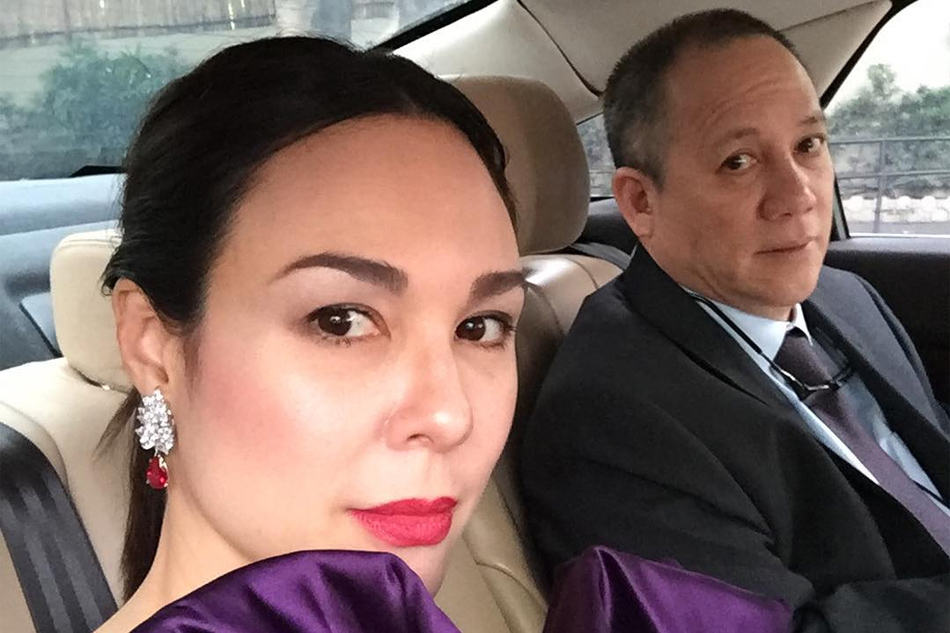 Who is he: Tony Boy Cojuangco has been Gretchen's partner for the longest time. 
It was partly because of him, i.e. his business, that the first public feud of the Barrettos came into being.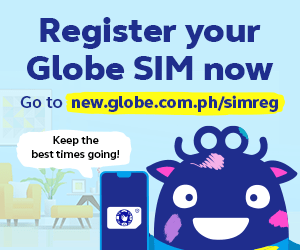 Raymart Santiago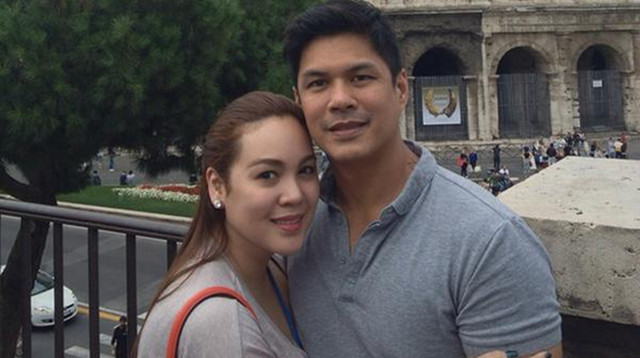 Who is he: Raymart Santiago is the former husband of Claudine. 
Their separation was, simply put, messy. But it became even messier when Gretchen and Marjorie alluded to Claudine's mess of a marriage while defending Julia, Marjorie's daughter, against an online hater.
The very public battle was the social buzz for months. Claudine even filed a restraining order against Raymart, who also accused Claudine of many things, including drug abuse. It all ended (temporarily) when Miguel Barretto defended his youngest in a press conference, and Claudine took a drug test as a gift to her dad.
Kier Legaspi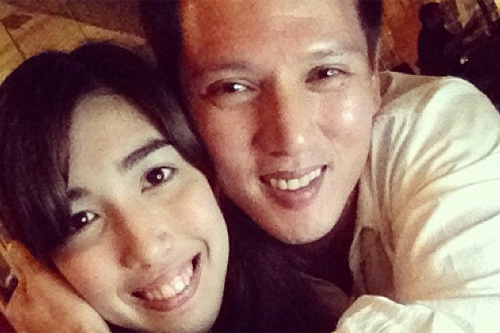 Who is he: Kier Legaspi is the estranged father of Dani, Marjorie's daughter. 
Before getting married early this year, Dani opened up in a vlog and talked about how she hasn't spoken to her dad in six years and how she felt her mother still raised her well despite everything.
Well, Gretchen had to throw in her two cents, defending Kier and saying it wasn't his fault he wasn't wealthy.
Gerald Anderson
Who is he: Gerald Anderson is the leading man of
Between Maybes
, starring  alongside Julia, Marjorie's daughter.
In July 2019,  he was accused of cheating on his then-girlfriend Bea Alonzo with his co-star Julia. Which ignited the rage of the public. And of course, this goaded the Barrettos into retaliating to defend Julia, and in Gretchen's case, instigating more fights against her own kin. Ghost writer versus ghost buster, anyone?
Bea Alonzo
Who is she: Bea Alonzo was the then-girlfriend of Gerald Anderson, Julia's co-star in the film
Between Maybes
.
Most of the internet assumed that when Julia posted her statement on Instagram, she was alluding to Bea as her bully. And well, Gretchen, ever the instigator, threw in her lot with Bea and publicly supported the latter in the whole Bea-Gerard-Julia fiasco.
President Rodrigo Duterte
https://www.instagram.com/p/B3sZIauAbRa/
Who is he: Rodrigo Duterte is, well, the President of the Philippines. 
Somehow (we don't know how either, don't ask us), he ended up paying his respects at the funeral of the Barretto family patriarch. His visit coincided with the return of the estranged Gretchen, and he attempted to make Gretchen and Marjorie reconcile by making them shake hands in front of everyone. Well, that failed spectacularly, didn't it? It ended in a catfight after all.
Atong Ang
Who is he: Atong Ang is, to put it simply. a controversial businessman, who has business ties with Gretchen.
The latest personality involved in the Barretto feud, Atong Ang is allegedly said to be the boyfriend Nicole, JJ Barretto's daughter. And Nicole accused her aunt Gretchen of stealing her alleged boyfriend.
In true Barretto fashion, this real-life teleserye is all going down on Instagram. You can tune in anytime, but let's be real, the only Barretto we should care about right now is Jenny Anne Barretto, who has discovered the existence of what could be the world's largest caldera within Benham Rise. It's time to support people with real contributions.
What's your take on the messy Barretto feud? Tell us below!