8 Times the #CokeStudioForMarawi was a Perfect Year-End Concert
Dec 18, 2017 &nbsp • &nbsp Tynne De Leon
Last December 9, thousands gathered for a free concert featuring OPM artists in The Coke Studio Live: Bringing Music Back to Marawi gig. It was a celebration of music that also promoted youth empowerment to take part in one good cause.
If you missed it, don't worry! You can watch the live video from the Coca-Cola Philippines Facebook page. We've listed 8 good reasons why it's the perfect year-end concert we could ever ask for:
8. It's a free concert!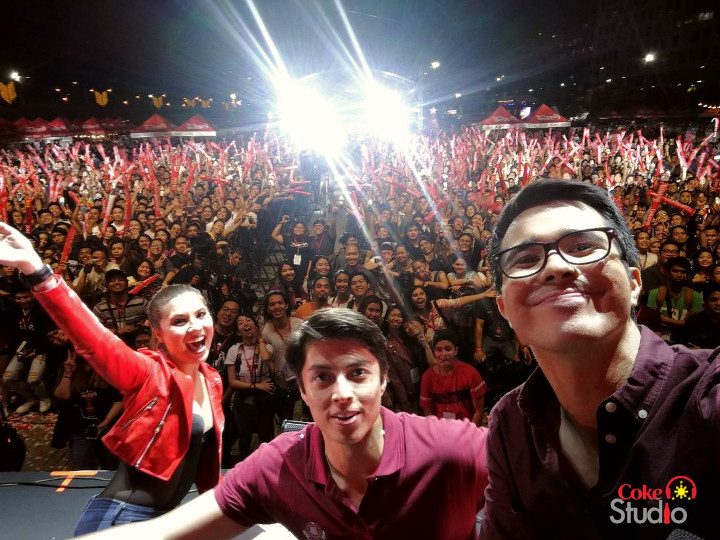 Hundreds of OPM fans gathered at the Mall of Asia Concert Grounds—free of charge! It's hard to come across a gig like this, considering its solid line-up of OPM artists. It was also well-organized, and everyone came home with some free souvenirs and smiles on their faces.
7. Singers from different universities took part in it
Aside from the OPM artists featured in the first season of Coke Studio, singers from some UAAP universities in Manila also performed together onstage and sang an original collaboration piece. SLTO of University of the Philippines Diliman, PAPA PETA of University of Santo Tomas, The Cohens of Ateneo de Manila University, and Matt Junasio of De La Salle University were all united onstage and cheered with the crowd. Singers from other universities also performed at the mini stage called Tunebayan area.
6. Season 1 Coke Studio artists reunited again in one stage
The first season of Coke Studio ended months ago, and we missed seeing all these artists together in one stage. So imagine our excitement when they reunited last December 9 and sang our favorite hits. We can't wait for Season 2!
5. We finally heard the Coke Studio collaboration songs live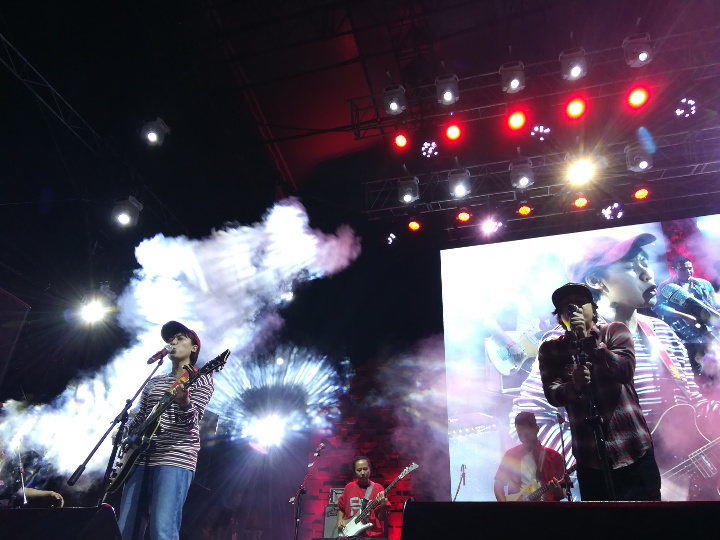 Who else got super hyped when they finally heard the original Coke Studio songs live? We've replayed them dozens of times on Spotify these past few months, and nothing compares to hearing them performed live for the first time!
4. Some artists sang tribute songs to Rob Sunico, a veteran in the OPM scene
While it was a day to celebrate local music, it was also a sad day for OPM as Rob Sunico—founder of the legendary Club Dredd as well as the first manager of Eraserheads—passed away that morning. His artist friends, which includes Ebe Dancel and former Eraserheads members Raimund Marasigan and Buddy Zabala, all performed an old song during their own sets. The audience joined in paying tribute and sang along old favorites like Sugarfree's 'Tulog Na' and Eraserheads' 'Huling El Bimbo' and 'Magasin'.
3. All the artists come together to sing for Marawi
One of the highlights of the concert was definitely the group performance, when all the other artists from Coke Studio joined Curtismith and Noel Cabangon in singing "Payong Kaibigan" for Marawi. It was followed by a very inspiring rendition of the Christmas song "Oh Come, All Ye Faithful."
2. It was a night that kept OPM in our hearts alive
What we loved the most about Coke Studio was how they gathered artists from different generations: from the OPM legends to the young guns in the industry. It has become a collaboration of the old and new music, giving OPM a much needed shot in the arm.
1. It has united the youth to help others through music and donations
The concert was held to help in the construction of a school for the Marawi kids through a recycling drive led by Coca-Cola Philippines. Many of the attendees showed their support by bringing empty Coca-Cola PET bottles to help the cause. It was, indeed, a night full of music, love, and camaraderie.
Did you go to the #CokeStudioForMarawi concert? Share your experience in the comments section below!