Anything worth doing is worth doing well, they say. It's not just about simply accomplishing something, but ensuring the quality of the work and the excellence of the output. Unfortunately, it seems people in the government do not go by this principle, with its careless efforts in serving the people. The proof is all around us, and we're left to suffer its consequences.
This Notice of Hearings announcement.
This lengthy announcement looks really important. We're not sure who the intended readers are, but we're guessing they're people who are really tall (to be able to read that high up without straining your neck), have really good vision (to be able to zoom in on those small letters with hanging wires blocking the view), and are daredevils (the street below usually has a lots of cars passing through).
This police outpost.
Police visibility? Got it! Check out this police outpost near Pioneer. It looks like it's about to give, but hey, at least there's a place you can run to when you need some assistance, right?
This greenery along EDSA.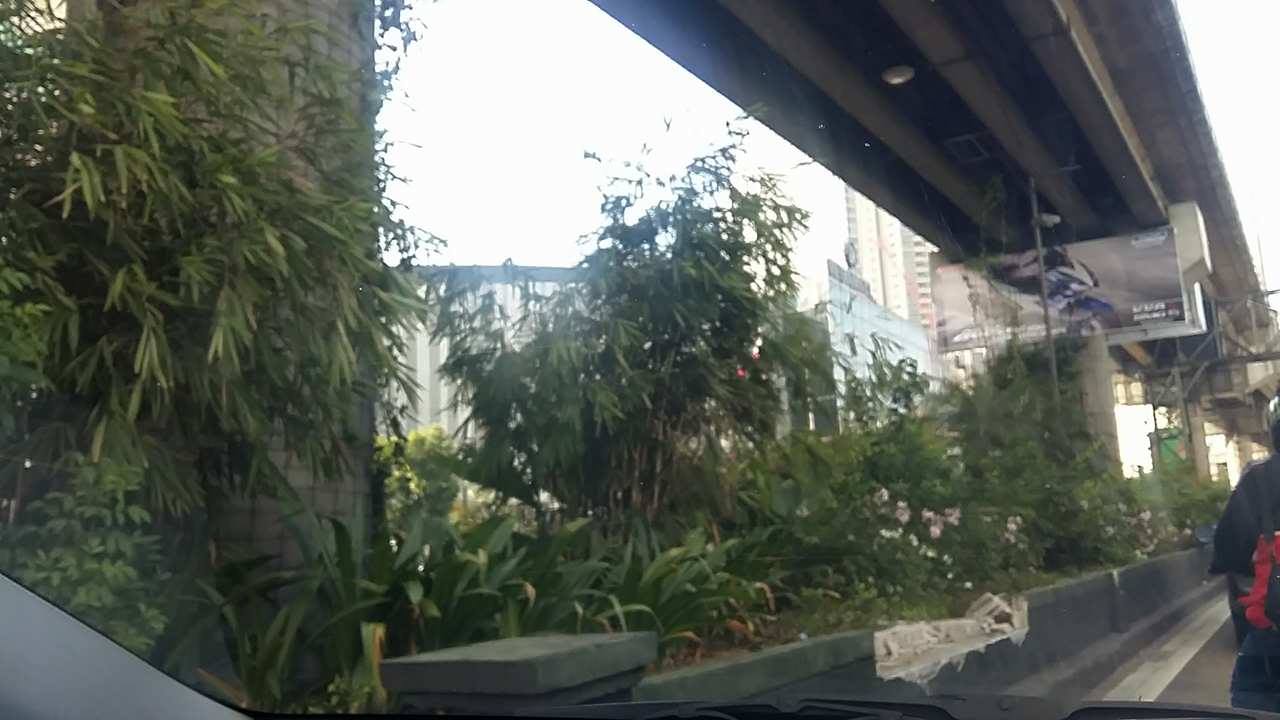 We appreciate the effort to put plants, but maybe a bit of maintenance would be good too? This island in the middle of a busy highway could've been a refreshing view amid the traffic, but the messy array of plants looks as tired and as unkempt as we are after a long day's work.
That sign behind the trees.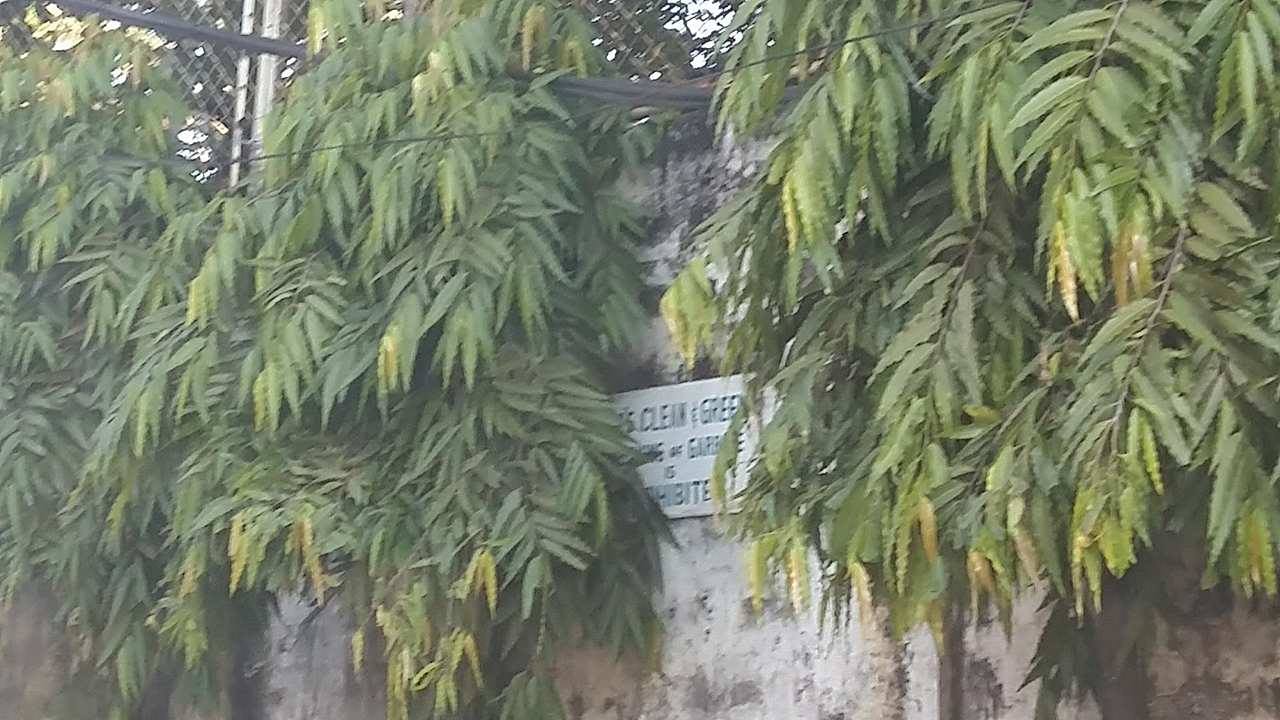 This sign looks like it bears a really useful reminder but how to read it po? Paging the person who put this up: you had one job!
This sidewalk repair.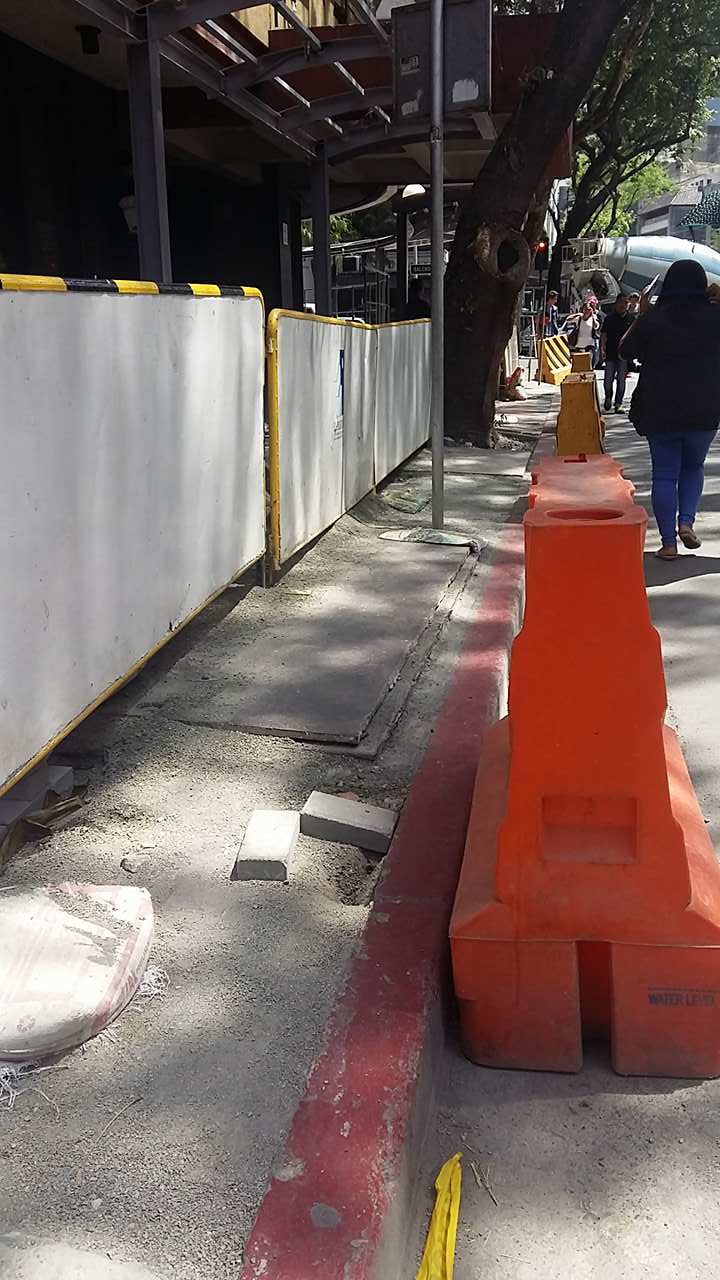 Props  for making an effort to improve the sidewalk "for a safer and enjoyable walk." But while they're working on it, surely you wouldn't mind walking right on the road, right? Maybe put those ninja skills to good use as you dodge the approaching vehicles zooming by.
 This terribly-cropped driver's license photo.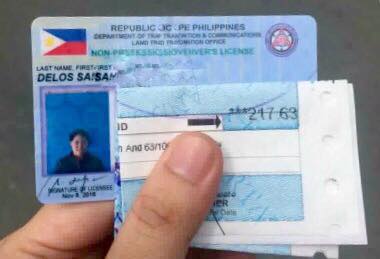 There have been complaints left and right about how long it takes to get a driver's license, and the government immediately acted on it. Never mind if the photos were cropped quite poorly or images were so washed out it looks like the owner went on gluta-overdose. At least you already have your license! Choosy ka pa?
This MMDA announcement.
Oh how nice! The MMDA is making an effort to communicate with their Pahayagan ng MMDA stands along EDSA. This would've been so much better if only the tarp on which the message is printed wasn't folded and is basically unreadable. We've been passing by it for weeks, and yep, still folded. Gotta give them points for consistency.     
Proudly at your service.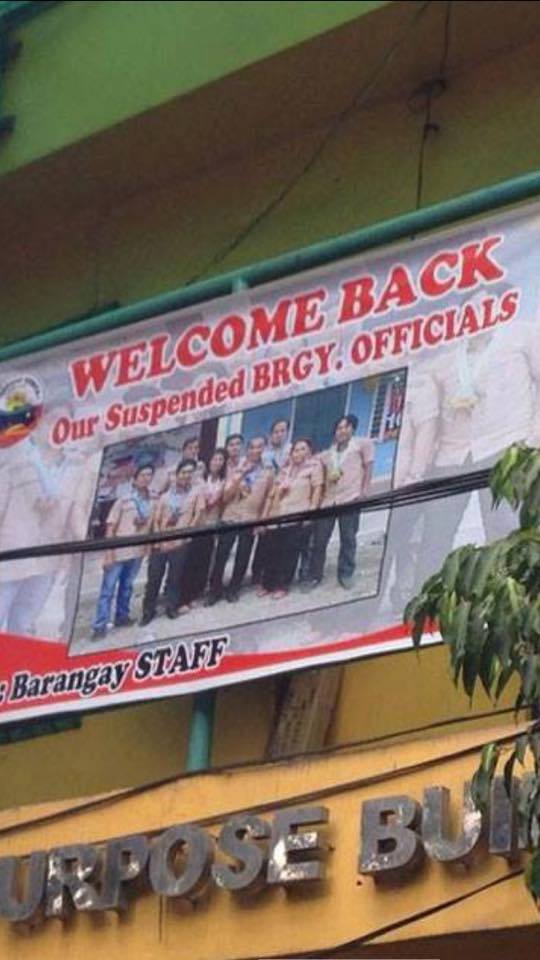 Where do we begin? Maybe this is how we'll end this.
Can you think of other such times? Share them with us below!