The entertainment industry is capitalizing on nostalgia these days, feeding us 80s and 90s kids with reboots and remakes of shows that hold a special place in our hearts if it meant instant worldwide support (and eventual box office success) for their projects. We're not ones to complain though! Here are just 8 blasts from the past that are lined-up in the coming year that we can't help feeling excited about!
Hey Arnold! The Jungle Movie
We're finally getting the closure we didn't know we needed from Nickelodeon series "Hey Arnold!" with its upcoming film "Hey Arnold! The Jungle Movie." In the two-hour special, we'll reunite with our favorite P.S. 118 kids who've grown a little older and look a little better, and accompany them in their pursuit of answers relating to the mystery surrounding Arnold's parents.
Rocko's Modern Life: Static Cling
Yet another Nickelodeon favorite will be gracing our televisions in the form of a TV movie, and hopefully with the same inanity and adult humor it had almost two decades ago. The return of the animated series' original voice cast makes this one-hour film even more special, and although there's not much news yet regarding the reboot, we're thinking it might have something to do with how the characters will adjust to 21st century life.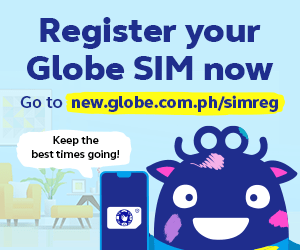 Invader Zim
The last show in the Nickelodeon Reboot line-up is Jhonen Vasquez's strange yet oddly endearing show about an alien who arrives on Earth with the intention of conquering the human race. The "Invader Zim" reboot will likewise be a TV film that brings together original voice actors, although there's no word yet what the film will be about.
W.I.T.C.H.
Of all the comics and magazines of our preteen years, W.I.T.C.H. magazine stood out the most even though almost nobody could remember how the series ended. This is why the announcement of its "repackaging" comes as a very pleasant surprise to those who've grown up alongside the five heroines. Its publishing company said it will release 12 titles and a three-book story arc beginning Fall of this year.
Raven's Home
Unlike other reboots that pretend as if years have never passed in between shows, "Raven's Home" gives us a show that makes us feel that the characters have grown up alongside us in real life. This spin-off puts a spotlight on TV best friends Raven Baxter and Chelsea Daniels and their lives as single mothers in San Francisco, and it's got the same exact "That's So Raven"-branded wit and humor we loved as kids.
IT
What could be one of the most-awaited horror flicks of the year, Stephen King's "IT" makes an even more frightening comeback than its 1990 ancestor, with Bill Skarsgård onboard as an even darker and nightmarish Pennywise the Clown. Just by the looks of the trailer, it's showing a lot of promise as a film that would keep you up at night no matter what your age is.
Jumanji
From Robin Williams to Dwayne Johnson, the sequel of the 1995 "Jumanji" romp is undoubtedly going to be far from what we'd expect from the film. Unlike the previous film which told a story about two kids unleashing a board game's horrors into the real world, the 2017 Jumanji revolves around four kids who get sucked into the game to experience a Temple Run-like adventure.
Doctor Who
Recent news about the 13th Doctor quaked the internet not only because, for the first time ever, a woman was chosen to portray the Doctor, but also because it meant long-running SciFi series "Doctor Who" would be coming back with a new season in the coming year. We have no qualms about brilliant Jodie Whittaker joining the franchise; in fact, it only makes us even more excited about all the adventures we'd be brought along to!
Which reboot are you most excited about? Tell us your thoughts below!