Despite the intermittent rains and the chance of isolated rainshowers, there's no stopping true tropical girls from hurrying down the beach shore to catch some sun—and stylishly so. For its versatility and function, one piece suits are a summer girl's best friend when it comes to activities under the sun.
Here are a few of our favorites:
1. Style Cat
Move over, boring old swimsuits. Style Cat offers a brand-new collection that features unique designs in form-flattering cuts and prints. And the best part is, Style Cat also has a range of beach-ready wicker totes and sling bags—and it's just what you need to complete your summer OOTD!
2. Swimsaic
Swimsaic takes swimsuit style to the next level with its fancy art-deco and abstract designs, which takes inspiration from mosaic art. Although quite pricier than usual, it's all worth the splurge as each suit is unique and impeccably made, and of remarkable quality.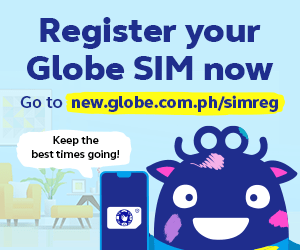 3. SANS Swimwear
Can't be bothered by the colorful hues of the summer? Then SANS must be your go-to brand. SANS offers exclusively black-and-white suits that are at once classy and chic. It's the timeless suit you'll wear for seasons on end.
4. Vagabond Swimwear
Stay Vagabond was created to provide sun-loving women playful suit options, featuring one-of-a-kind prints in fuss-free, feminine silhouettes. Carefully crafted in a premium fabric mix, you get to have both style and fun under the sun!
5. Balud Maynila
Here come the suits made for poolside OOTDs. The fashionable set will certainly adore Balud Maynila's full-piece looks that are already a statement in itself, yet easy to pair with your fancy cover-ups, too.
6. Body Party
For the ladies who are fearless, comfortable and confident in their own skin. Body Party is a celebration of the feminine—go flaunt what you've got in these delicate cuts and quirky, illustrated prints!
7. Coral Swimwear
Coral Swimwear takes into mind multi-tasking women, especially the hands-on moms who are fashionably up-to-date, too. Their one-piece suits have the most adorable tropical prints, and also can be re-styled and worn in different ways.
8. Daylily
For women of style who are adventurers and true risk-takers, you'll love Daylily's maillots with superbly thin straps that make for an elegant, sexy back.
Any other shops we should know about? Share them with us below!