Weddings are some of the most memorable moments in our lives. They are celebrated and remembered with fond memories and gushing smiles. But these days, weddings are also some of the most expensive events one can prepare for. They have also become increasingly complicated, stressful and taxing, and ridiculously expensive. But hey, anything we can do for that perfect dream wedding right?
Let's take a look at some of the most sought-after spots in the country that we might just possible consider as a wedding venue. We have tried to stay away from wallet-blowing venues such as Amanpulo, El Nido, or Balesin for this piece. And just focused on venues that is reachable through hard work and a lot of saving. Let's go venue hunting shall we?
Palazzo Verde- Las Pinas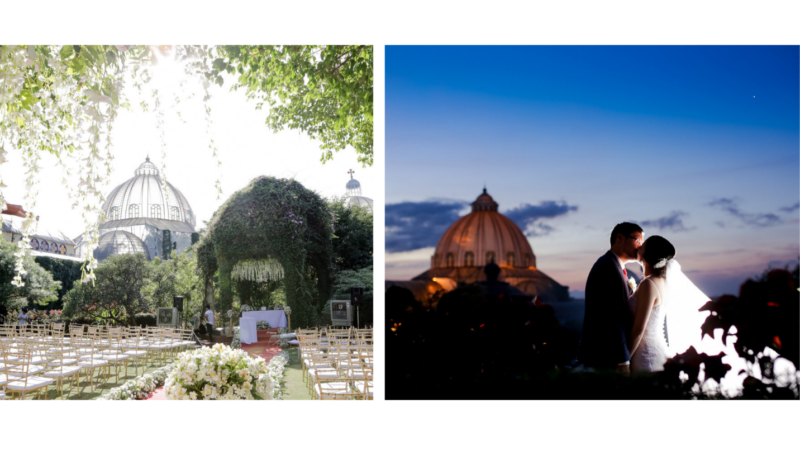 This is first on my list as this is where my wife and I celebrated our wedding! The picturesque cathedral-like structure towers over the length of Daang Hari in the South. And it is one of the most beautiful sights you can see in the area. It has several halls and a lush garden area for weddings. Plus, parking is large and spacious. Thanks to gracious sponsors, we pulled off a beautiful and memorable wedding for the books.
Mahogany Place – Tagaytay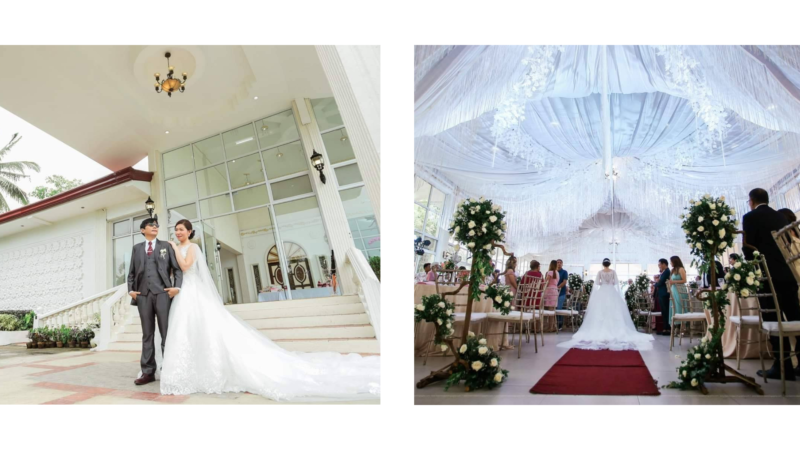 The tall and clear glass windows of Mahogany Place is the first thing you'll notice once arriving at the venue. A curved staircase brings you to the articulate reception area. The gardens beside the main structure serve as venues for garden events, while the main hall inside awaits, seating a good 200 to 300 guests. Book your event early as their schedule can get pretty tight.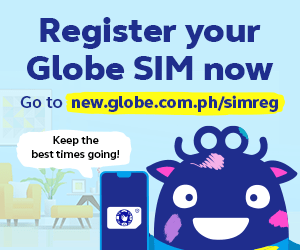 Taal Vista Hotel – Tagaytay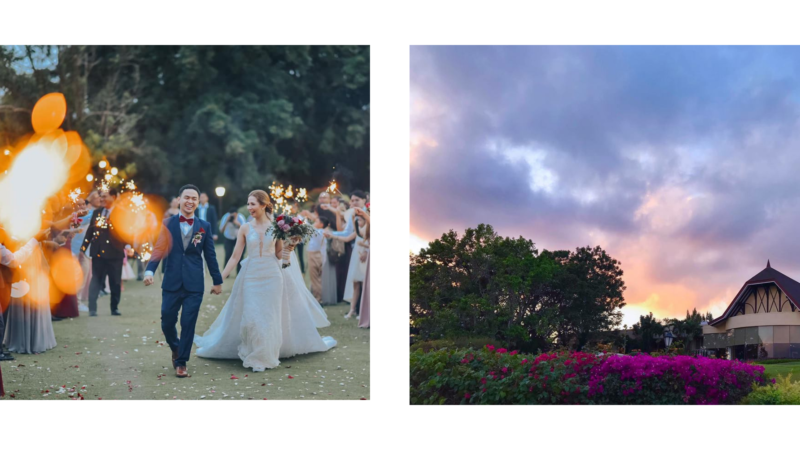 If you're going for a classic Filipino wedding, Taal Vista is the way to go. The timeless 5-star hotel overlooks the majestic Taal Volcano. The service and the amenities of the venue are still world-class, and the rate may just be able to surprise you. Book your entire family and entourage here, and hold your event in the same venue for a no stress, no frills wedding day.
Narra Hill – Tagaytay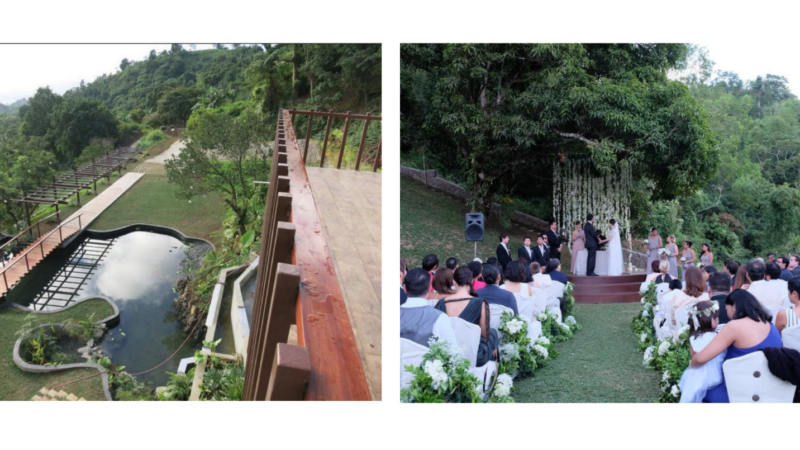 Narra Hill presents you with the privilege of exclusivity. Accepting no other bookings per day except for your event, you will have the entire place all to yourself. With the height you get cool and crisp weather, along with a breathtaking view of the surroundings of Tagaytay. Watch your step though, the place can rise and roll, a steep drive and climb can be expected.
Hacienda Isabella – Tagaytay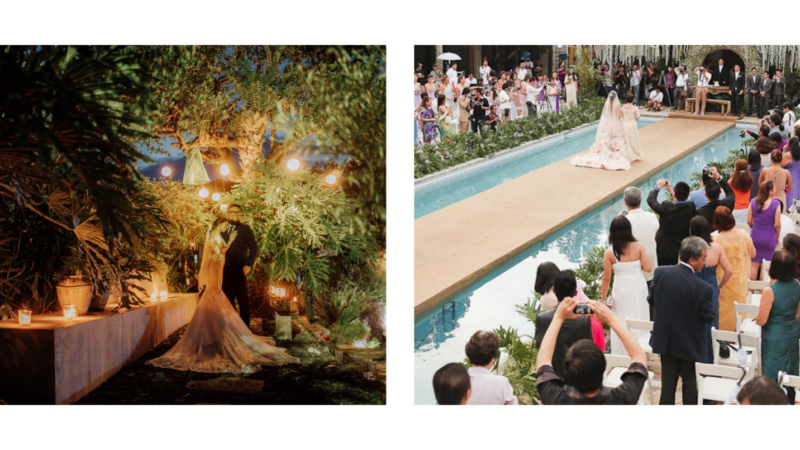 This celebrity wedding venue is certainly an option when planning your wedding. The rates are well-worth it once you see what you're getting. Vast gardens, classic interiors, and an aisle that crosses through a pool towards the altar? Priceless.
Sonya's Garden – Tagaytay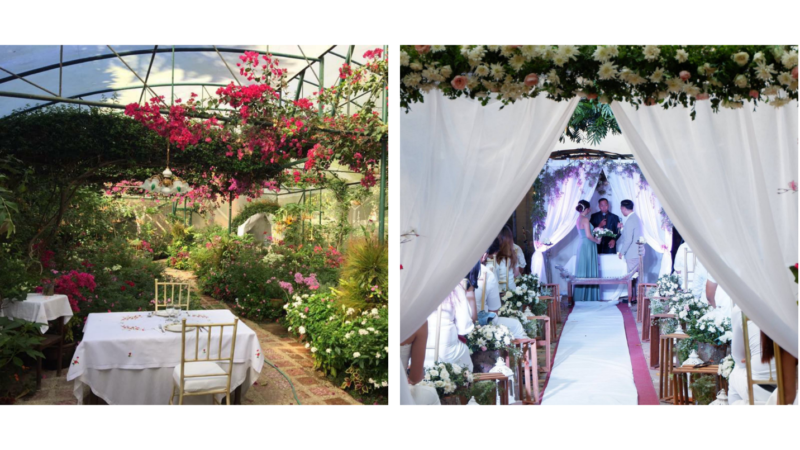 Sonya's Garden is a restaurant, a hotel, a spa, and a wedding venue rolled into one! It is one of the most famous spots in the South and is a gem to behold. Everything here is carefully curated to provide you with the most soothing and relaxing wedding experience.
Fernwood Gardens – Quezon City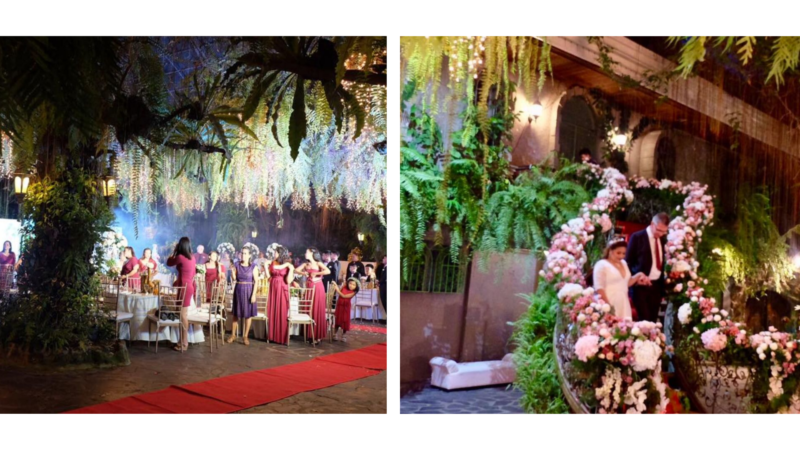 Not all weddings have to be destination weddings. Holding events in Metro Manila still tug at the heartstrings. And they are convenient too! No long drives or difficult hotel bookings here, just a classic and gorgeous venue that you can't go wrong with. Fernwood Gardens is a sure-hit.
Sofitel Philippine Plaza – Manila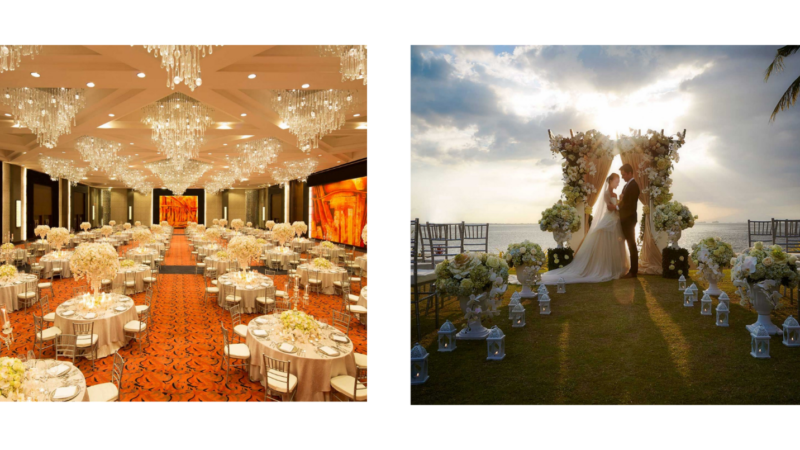 Hotel weddings still hold a lot of charm. All the suppliers convene in one venue and all the guests and members of the entourage don't have too leapfrog from the church to the reception. Sofitel is always a no-brainer, always-good choice for that dream hotel wedding.
Any other places you have in mind for that dream wedding? Let us know in the comments below!