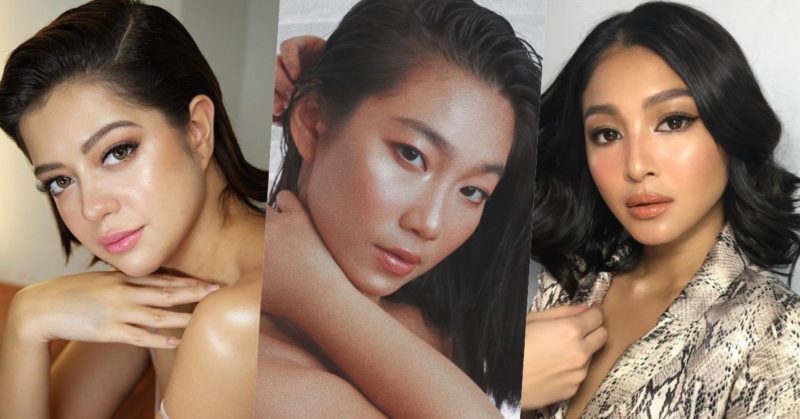 Via Instagram: sueannedoodles; raizacontawi; nadine
If you're familiar with the glass skin trend, you'll know that it basically revolves around an extensive moisture-rich skincare routine that's supposed to result in extra smooth, lustrous skin that glows from within. But for many mere mortals, even a 20-step Korean skincare regimen won't result in 100% flawless skin. Thankfully, you don't actually need perfect skin to get that glass-like finish. With the right tools and tricks, you can nail the look even on so-called "bad skin days."
Start with clean, moisturized skin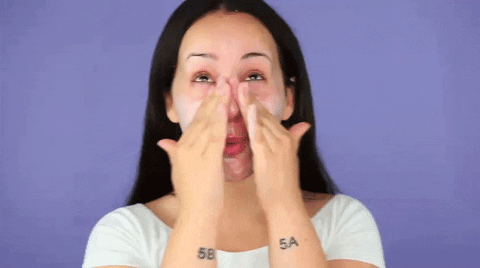 Even though you're gonna be "cheating" with makeup, you can't take skincare for granted. Your skin is your makeup's canvas, and how good it'll look is highly dependent on the state of your skin. Cleanse, tone, moisturize, and exfoliate twice a week. You know the drill.
Choose a brightening primer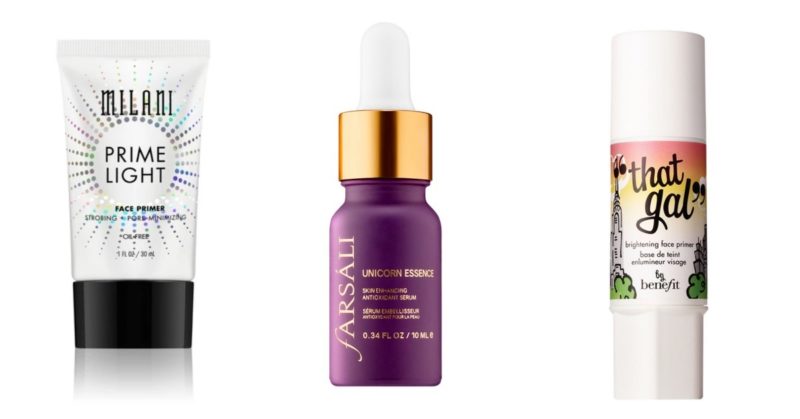 Milani Prime Light Strobing + Pore-Minimizing Face Primer (P550); Farsali Unicorn Essence (P1,695); Benefit Cosmetics "That Gal" Brightening Face Primer (P1,920)
A brightening primer won't just help your makeup last longer, but will also help give you a more radiant complexion. If you're concerned about your skin's texture, look for a smoothing primer so the rest of your makeup just glides on. (Just be wary of silicon products if you've got sensitive skin.)
Opt for a dewy foundation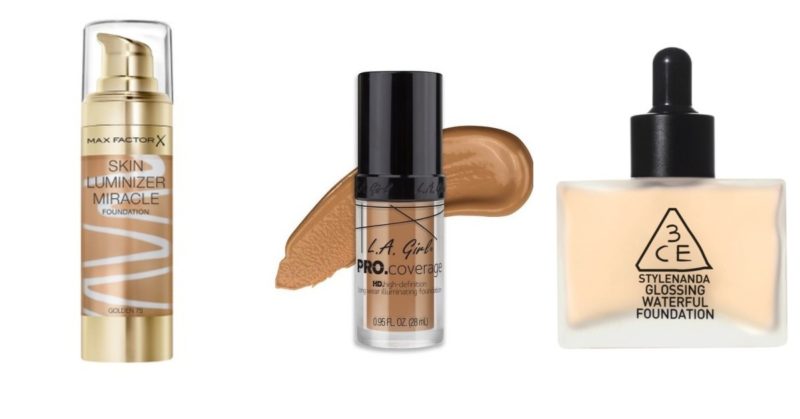 Max Factor Skin Luminizer Miracle Foundation (P595); L.A. Girl PRO Coverage Illuminating Foundation (P799); 3CE Glossing Waterful Foundation (P1,805)
Dewy foundations have a much more natural finish compared to their matte counterparts. Some dewy foundations are so luminizing that you won't even need to apply highlighter.
But if you're not a fan of dewy highlighters, that shouldn't spell the end of your glass skin dreams. You can totally still stick with your tried-and-tested matte foundation, but you may just need to apply a little more highlight later on.
Conceal as needed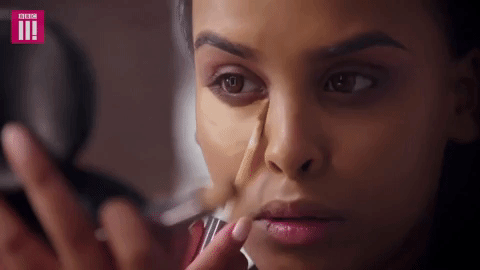 Brighten up your undereyes, do some some spot-concealing, then blend with a brush or sponge. If you've got oily skin, you can set your concealer with some powder, but skip that step if you've got dry skin.
Go easy on the contour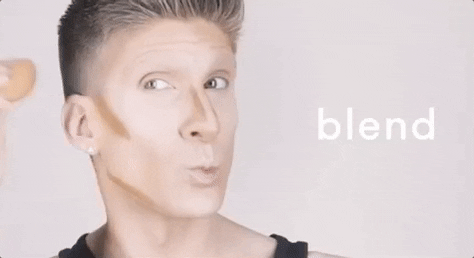 Because glass skin is all about that natural, seamless look, you don't want to get a super sculpted look. If you want to create some dimension, go ahead and use some contour or bronzer, but keep things subtle and avoid creating harsh lines.
Use a luminous blush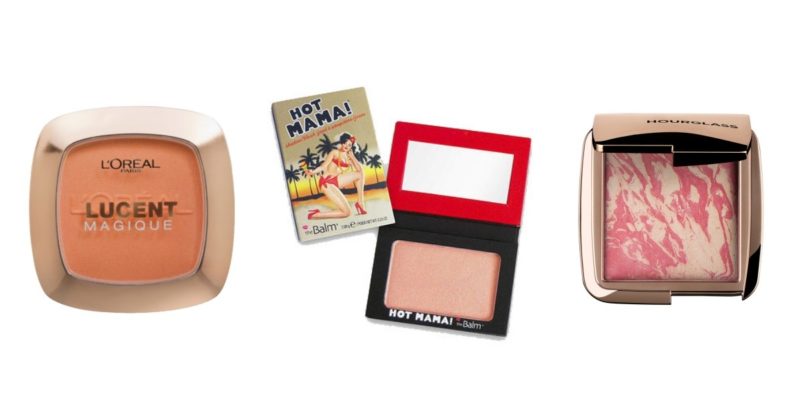 L'Oreal Lucent Magique Mono Blush (P500); The Balm Hot Mama! (P899); Hourglass Ambient Lighting Blush (P1,390)
To make the apples of your cheeks catch light, choose blush that's got some sheen. Look for a blush that has finely milled pigments instead of chunky glitter particles. Remember: you want to look dewy, not sparkly.
Make like a donut and get glazed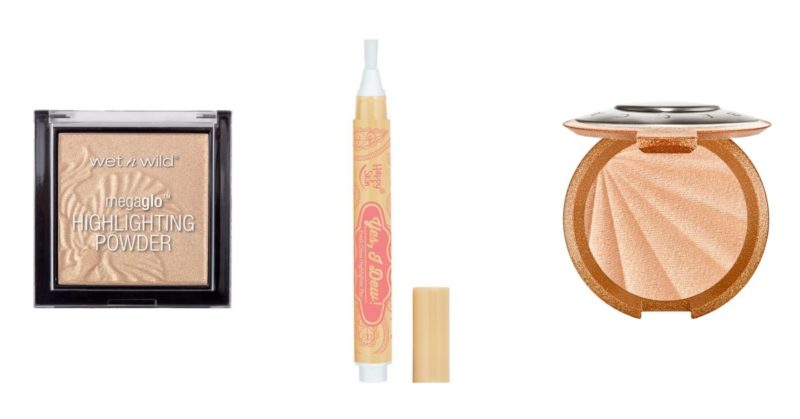 Wet n Wild MegaGlo Highlighting Powder (P499); Happy Skin Yes, I Dew! Fresh Glow Highlighter Pen (P899); Becca Shimmering Skin Perfector Pressed Highlighter Champagne Pop (P2,235)
Similar to the blush situation, look for a finely milled highlight that'll give you a wet look. Because you're going to be applying quite a lot of this product, you don't really want a blinding highlight (and just end up looking like the Tin Man). Apply subtle highlighter to your forehead (lightly), the top of your cheekbones, the inner corner of your eyes, down the bridge of your nose, and then on your cupid's bow and chin.
If you wanna be extra (or if you used a matte foundation and blush), take your highlighter from the outer edge of your mouth and bring it to the top of your cheekbone, like this: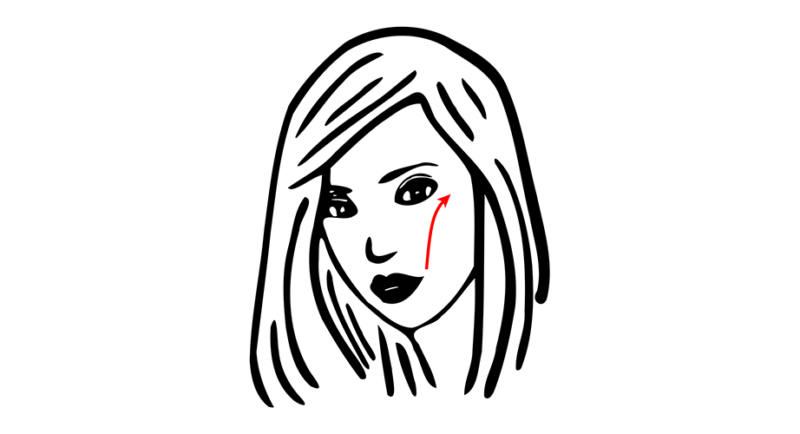 This'll create a seamless, natural glow — even if you're wearing matte products underneath.
Finish with a dewy setting spray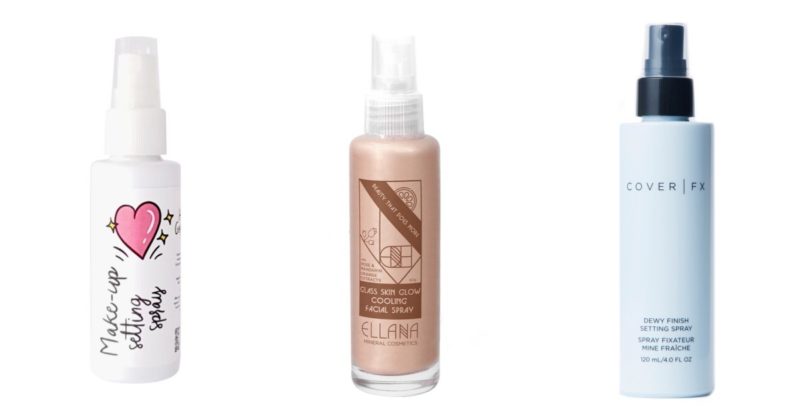 Hello Gorgeous Make-Up Setting Spray (P125); Ellana Glass Skin Glow Cooling Facial Spray (P799); Cover FX Dewy Finish Setting Spray (P1,900)
Once you're happy with the look you've created, pop on a nude lipstick and seal the deal with a dewy setting spray. Then, find yourself some natural light and take a lot of selfies, because you know a (literal) glow-up like this needs to be documented.
Got any more tips? Share them with us below!