There was a time in our high school lives when OPM was at its peak, more women were coming into the scene, and everyone—girls included—suddenly wanted to be in a band.
And how could we not when we had these artists-slash-girl crushes to look up to?
BARBIE ALMALBIS (formerly of Hungry Young Poets, Barbie's Cradle)
When you think of women in OPM, Barbie Almalbis immediately comes to mind. As fresh as she looks, her voice is breathtakingly like an angel's, too, and no wonder she got to sing for many commercial singles, from CloseUp to SkinWhite.
Barbie Almalbis is the voice behind the super popular 90s anthem of our high school days, Torpe, while she was still with her band, Hungry Young Poets.
KITCHIE NADAL (formerly of Mojofly)
Kitchie Nadal used to be the vocalist of the band Mojofly, but it was when she went solo that definitely broke her into mainstream consciousness. Her single, Wag Na Wag Mong Sasabihin, was played literally everywhere.
Kitchie was a sweetheart as much as she was cool, and girls and guys alike adored her. She made us all suddenly want to pick up and learn playing the guitar!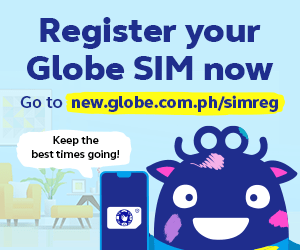 AIA DE LEON (formerly of Imago)
Aia de Leon is the vocalist  who's got superpowerful vocals, but sings with absolutely no effort. Or at least, that's what she makes it look like. Especially at live performances when she sings Akap or Sundo—favorites from our high school days.
LOUGEE BASABAS (Mojofly)
Most would probably recognize her from her brief stint hosting Eat Bulaga!, but a lot of us have been fans since she became vocalist for Mojofly, the band responsible for Mata, Minamalas, and Tumatakbo. Ever since, we've always loved Lougee for her spunk and attitude!
ARMI MILLARE (Up Dharma Down)
Armi Millare's vocals give us the shivers—but the good kind. Seeing her play live, with the rest of Up Dharma Down, of course, feels like getting hypnotized and lulled to sleep at the same time. With her talent and vocal prowess, it's impossible not to get reeled in and lost in their music.
ACEL BISA (formerly of Moonstar 88)
At every inuman or random guitar-playing session on the streets or the back of the classroom, didn't we always play Torete as a default? It gave us a bad case of LSS, too, and the band to blame for that was Moonstar 88, then fronted by Acel Bisa.
RIA BAUTISTA (formerly of Paramita)
If you see a band without a vocalist in front, look further and you'll spot her behind a set of drums, playing and singing. Not a usual sight, but Paramita did it. Our jaws dropped in awe at Ria Bautista, amazed at her superb hands-feet-eye-vocal coordination!
MYRENE ACADEMIA (Sandwich, Imago, Duster)
She's probably the superwoman of OPM, with so many bands she's played and is playing in, and the range of instruments she can have under her control! She practically lives and breathes music. Before Sandwich, Imago, and Duster, we knew Myrene as the cool DJ in NU 107.
Who did you look up to? Tell us about them below!